Isis claims responsibility for London attack that killed at least three victims
Phrasing of statement suggests group did not directly orchestrate atrocity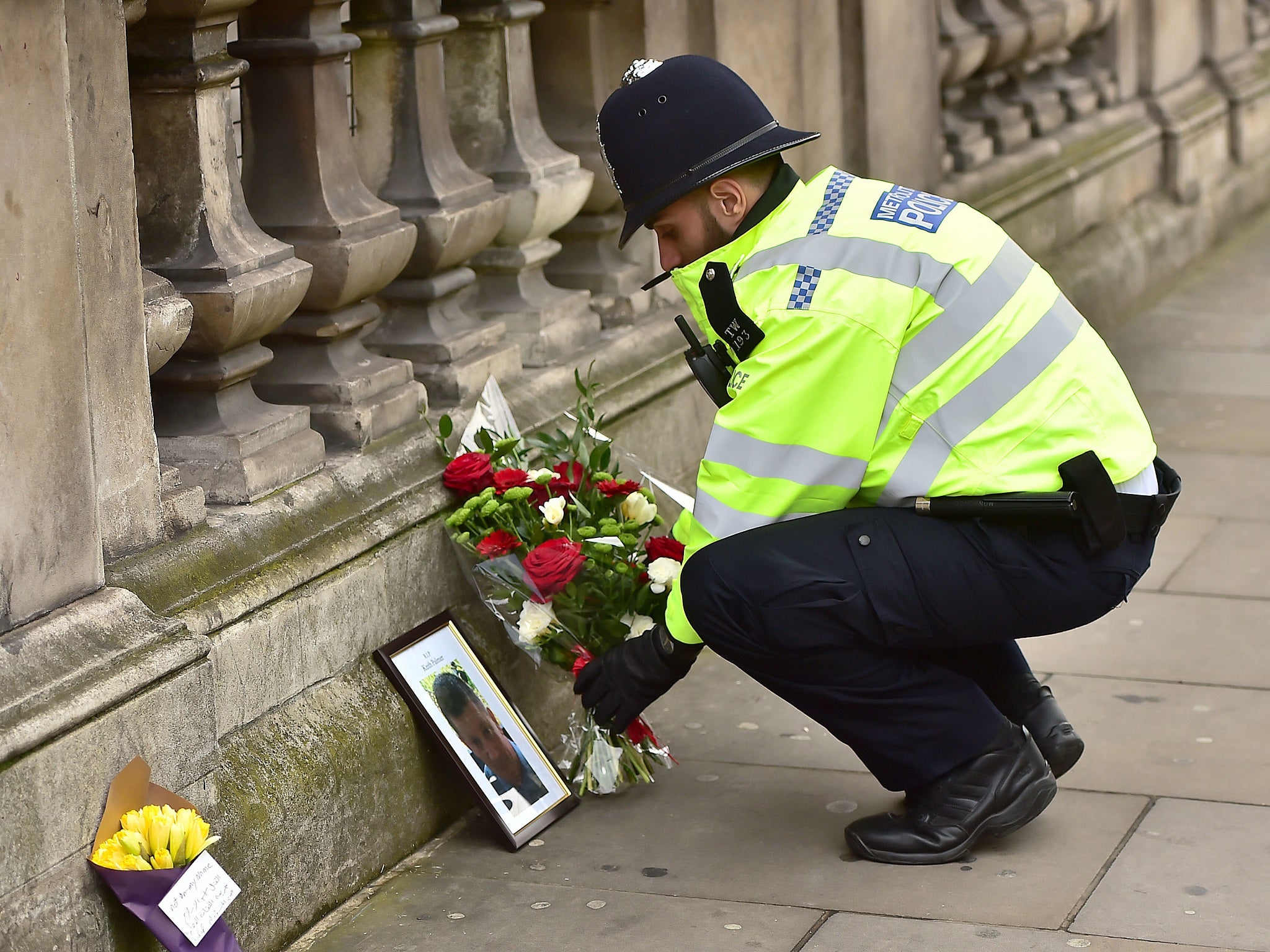 Isis has claimed responsibility for the Westminster attack that left three victims dead in the heart of London.
A statement published by the group's Amaq propaganda agency said a "soldier of the Islamic State" had carried out the atrocity by the Houses of Parliament.
It said the man was following a call made by the group to launch attacks on civilians and security forces in countries allied to the US-led coalition bombing its territories in Syria and Iraq.
Westminster attack update: How the day unfolded
The wording of the statement mentioned no direct involvement in the attack, which investigators have said was inspired by Islamist terrorism.
Isis frequently claims responsibility for terror attacks that it has not directly orchestrated or facilitated, but that are publicly linked to its ideology.
Metropolitan Police detectives are investigating the attack as terror-related but have not named any particular group.
Eight people have been arrested in a series of overnight arrests in London and Birmingham, where the attacker hired the car used in the massacre.
Aysha Frade was the second victim named following Wednesday's atrocity, where PC Keith Palmer was stabbed to death outside the Houses of Parliament.
In pictures: Westminster attack
Show all 9
​She and another member of the public, a man in his 50s, died of injuries sustained on Westminster Bridge as an attacker sped his car along the pavement.
He crashed it into gates next to the Houses of Parliament before getting out and bursting through the entrance, stabbing PC Palmer before being shot dead at around 2.40pm.
Theresa May said the attacker, who has not been officially named, was British-born and had been the subject of a historical investigation over violent extremism by MI5.
"The police have no reason to believe there are imminent further attacks on the public," she told MPs gathered in a packed House of Commons.
"Some years ago, he was once investigated by MI5 in relation to concerns about violent extremism.
"He was a peripheral figure and the case is historic…there was no prior intelligence of his intent or the plot."
Mrs May said the atrocity was an "attack on free people everywhere" but that British people would show their defiance by carrying on with their daily lives.
"Yesterday an act of terrorism tried to silence our democracy, but today we meet as normal, as generations have done before us and as future generations will continue to do, to deliver a simple message: 'We are not afraid and our resolve will never waver in the face of terrorism'," the Prime Minister said.
Sadiq Khan, the mayor of London, said terrorists would not succeed in turning communities against each other.
"We are not going to allow these terrorists to cow us, we're not going to allow them to change our way of life," he added.
"Terrorists want to attack London is because they hate the fact that we don't just tolerate each other – whether you're a Christian, Muslim, Jew, Hindu, Sikh, Buddhist, member of an organised faith or not, we respect, embrace and celebrate each other and that's going to carry on."
A vigil is to be held in Trafalgar Square at 6pm to commemorate the victims of the attack, following a minute's silence observed at 9.33am in honour of PC Palmer's badge number.
Join our commenting forum
Join thought-provoking conversations, follow other Independent readers and see their replies