Isle of Man set to decriminalise abortion
More than 3,600 individuals and groups responded to the Abortion Reform Bill consultation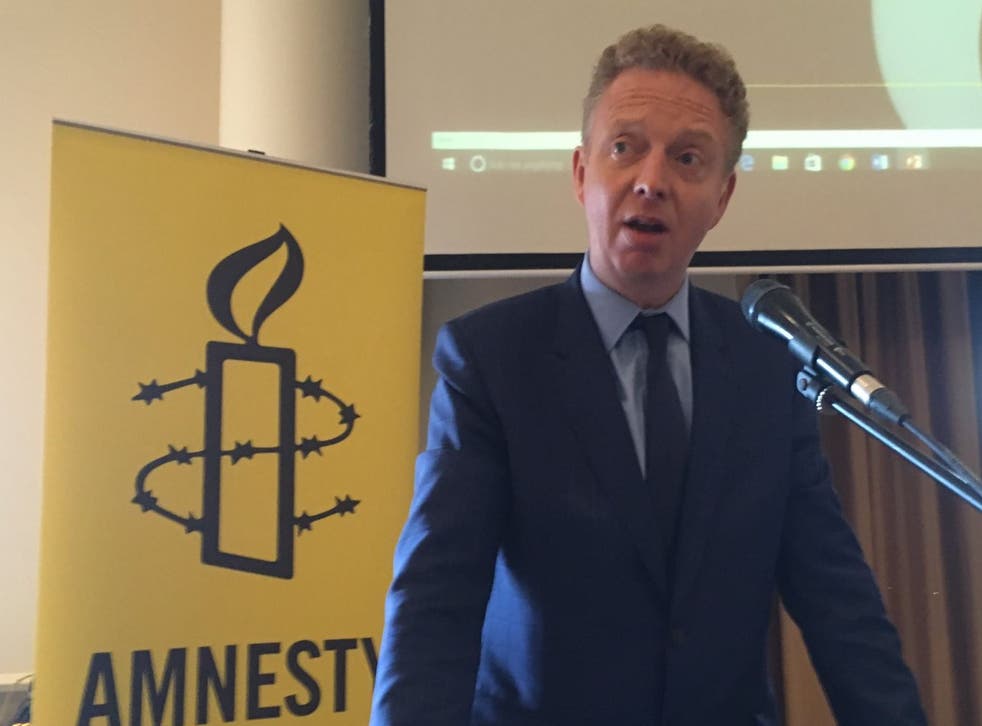 Abortion is set to be decriminalised on the Isle of Man as part of a radical reform.
The changes are set to turn the self-governing crown dependency, where abortion is currently only allowed in very limited circumstances, into one of the world's most progressive places for reproductive rights.
The legislation, which will make the laws even more relaxed than in England and Wales, will allow abortion up to 14 weeks on request, up to 24 weeks in cases of foetal anomaly or serious social reasons, and after 24 weeks in rare circumstances where the life of the mother or baby is at risk.
Counselling must be offered before and after the procedure, and a clause allows medical professionals to not deliver treatment if it clashes with their personal views.
The move follows a consultation on The Abortion Reform Bill which received more responses than any other on the island, with more than 3,600 respondents giving feedback.
Alex Allinson, the politician elected after placing the issue at the centre of his manifesto, said the aim of the reforms is to take abortion "out of the realm of the criminal justice system" and make it available "on request" to women in a broad range of circumstances.
The former GP said decriminalising abortion would free up midwives from "not constantly having to look over their shoulder", allowing them to "look forward and provide decent services".
He called the reforms a "major step forward".
"What we're doing is making it legal and firmly putting it in terms of women's healthcare," he said.
"And I think that's very, very important, that women are actually empowered to be part of the system that supplies their healthcare.
"This is the first move to break down some of the stigma about abortion, to try to get rid of the shame some women feel, either making the decision or afterwards, which can affect their mental health, so it's more than symbolism, this is a really positive step forward."
In England and Wales, abortion is legal on a wide range of grounds but not decriminalised entirely.
Dr Allinson said the move on the Isle of Man and "will hopefully lead the way" with regard to the Irish referendum and other countries considering reform.
UK news in pictures

Show all 50
Last week, draft legislation was agreed on "access zones" where patients would be prevented from "pavement interference" or harassment outside abortion providers.
The Bill is due for its third reading in Tynwald, the island's parliament, on Tuesday. If then passed by its legislative chamber, it will go to the Queen for royal assent before coming into law later this year.
Fewer than 10 abortions are carried out on the island each year, while around 100 women travel to the UK every year for private abortions.
Dr Allinson said reading the women's submissions was "humbling" and he had "tears in my eyes a number of times".
One woman said she was filling out the form on behalf of her grandmother, who died as a result of a botched back-street abortion.
The Press Association was told about one young woman who opted for a medical procedure in Liverpool, and began haemorrhaging on the journey back.
Some women were too scared to tell doctors they had taken abortion pills ordered from the internet, instead claiming spontaneous miscarriages.
Sarah, not her real name, was forced to leave the island for an abortion after being brutally beaten by her ex-partner.
She told PA she was cautiously optimistic but feared some politicians may try to "take the guts out of the Bill".
She said: "It will certainly be an incredibly positive day for the Isle of Man and local women, and it's way, way, way beyond the time when it should have happened, but I will be delighted, absolutely delighted."
Anti-abortion protesters, who appear to be in a minority on the island, have made their opposition to the proposed law change clear by demonstrating with graphic images outside Parliament to "inform and educate the public about the humanity of the unborn child".
Dr Jules Gomes, part of the group who describes himself as "passionately pro-free speech", said: "We want people to see the inhumanity of killing a human being using some of the most brutal and cruel methods in its mother's womb."
Stephanie Kelsey, from the island's Campaign for Abortion Law Modernisation (Calm), said she hoped the new Bill would be "held up as an example of progressive, yet caring legislation that other countries could copy".
She said: "I think it will be a really proud moment for the Isle of Man and for me personally for a Manx woman, to be able to change something which has affected so many women negatively up until now, and which could really change women's lives and also women's perception of how the Isle of Man cares for them and feels about them."
Press Association contributed to this report.
Register for free to continue reading
Registration is a free and easy way to support our truly independent journalism
By registering, you will also enjoy limited access to Premium articles, exclusive newsletters, commenting, and virtual events with our leading journalists
Already have an account? sign in
Register for free to continue reading
Registration is a free and easy way to support our truly independent journalism
By registering, you will also enjoy limited access to Premium articles, exclusive newsletters, commenting, and virtual events with our leading journalists
Already have an account? sign in
Join our new commenting forum
Join thought-provoking conversations, follow other Independent readers and see their replies