Israel-Gaza conflict: Most British Jews feel they are blamed for actions of Israeli government
British Jews are also concerned by non-Jews making parallels between Israel and the Nazi regime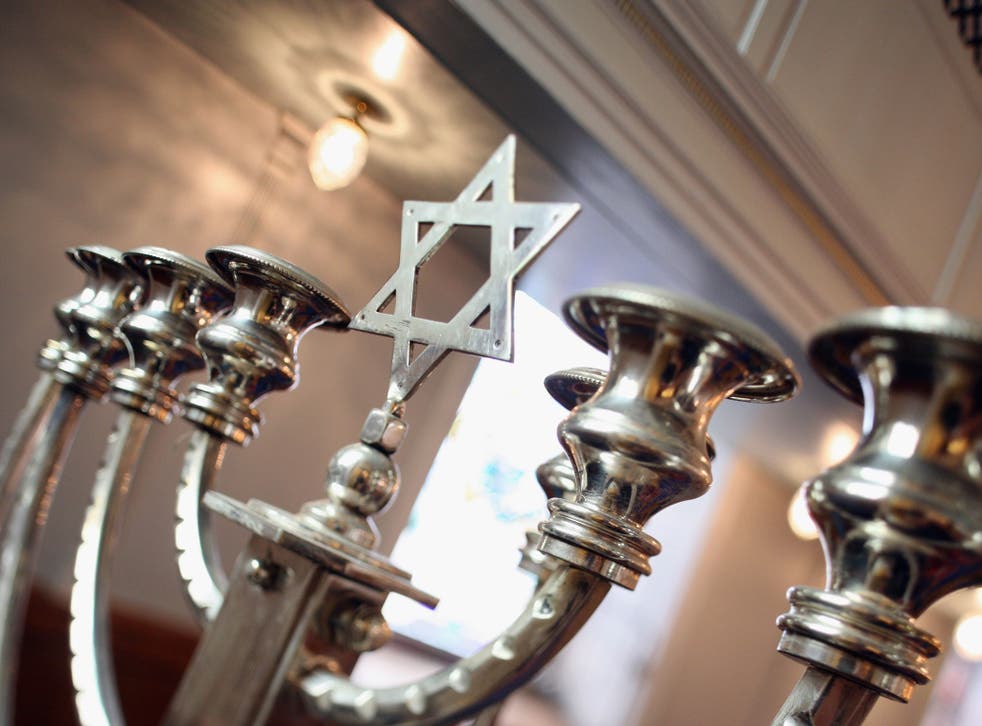 The majority of British Jews feel they are blamed for the actions of the Israeli government, according to a study on anti-Semitism in the UK.
While only 6 per cent of Jewish people feel that criticising Israel certainly indicates a non-Jew is an anti-Semite, one third said that they thought a non-Jew calling for a boycott of Israeli goods is "definitely" anti-Semitic.
The survey conducted by the Institute for Jewish Policy Research also found that almost half of Jews feel comparisons between how the Israeli government treats Palestinians and how Nazis treated the Jews is "definitely" anti-Semitic.
Over 75 per cent of respondents reported hearing the parallel made at least occasionally.
The study showed that only 10 per cent of those surveyed said that the Israeli-Palestinian conflict had no impact on how safe they feel in Britain.
The report was published as the violence between Israel and Hamas shows no sign of ending, despite over 600 Palestinians and 29 Israelis being killed in a fortnight.
In pictures: Israel-Gaza conflict

Show all 124
The study reasoned that due to the diaspora, British Jews regard Israel as a "deeply personal" place.
"Israel does not simply represent a place or a conflict, but is rather a fundamental component of Jewish identity," the document reads.
Researchers at the institute, which studies contemporary Jewish communities in the UK and elsewhere in Europe, made their findings by surveying 1,468 adults in the UK who self-identified as Jewish in 2012 - prior to Israel's ongoing Operation Protective Edge. Participants were contacted through 'seed' organisations' which represented a broad cross-section of the Jewish community.
The study also revealed that Jews feel more secure in the UK than elsewhere, but that Orthodox Jews are more anxious about and susceptible to anti-Semitic incidents.
One half of British Jews questioned admitted they had avoided wearing or carrying a distinctive Jewish item, at least on occasion, out of fear for their safety. The remaining half never display their Jewishness anyway.
However, almost 70 per cent of respondents said they believe anti-Semitism had become more of a problem in the five years before they were questioned, with the most problematic forms taking place online and in the media. Anti-Semitic violence and vandalism in daily life appeared to be rare, according to those questioned.
Orthodox Jews are more likely to experience anti-Semitism, as are younger Jews and men, according to the study, with participants claiming that hardline Muslims and left-wing teenagers being among most the likely culprits.
The study was part of a larger exercise by the European Union Agency for Fundamental Rights that assessed Jewish populations in: Belgium, France, Germany, Hungary, Italy, Latvia, Romania and Sweden.
In comparison with these nations, the UK is felt to have a relatively low level of anti-Semitism, with about one half thinking it is lower than in Belgium, France, Germany and Italy.
Register for free to continue reading
Registration is a free and easy way to support our truly independent journalism
By registering, you will also enjoy limited access to Premium articles, exclusive newsletters, commenting, and virtual events with our leading journalists
Already have an account? sign in
Register for free to continue reading
Registration is a free and easy way to support our truly independent journalism
By registering, you will also enjoy limited access to Premium articles, exclusive newsletters, commenting, and virtual events with our leading journalists
Already have an account? sign in
Join our new commenting forum
Join thought-provoking conversations, follow other Independent readers and see their replies