It's Goodbye Mr Clegg and Mr Chips: Just some of 200,000 surnames now extinct
Liam O'Brien
Friday 22 February 2013 08:16 Comments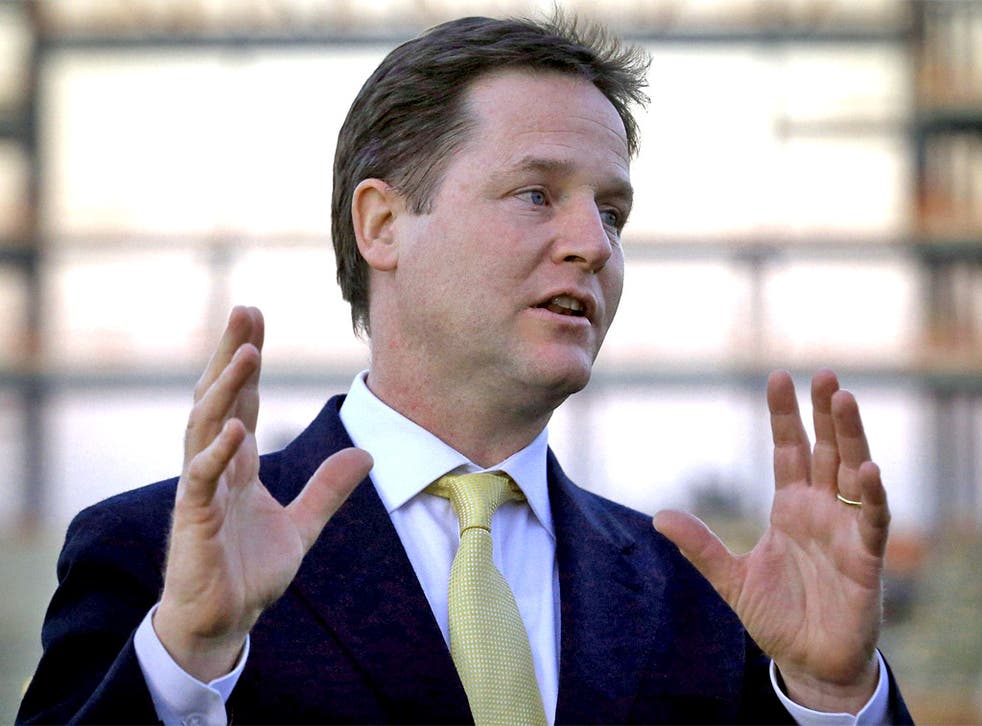 Since becoming Deputy Prime Minister, Nick Clegg has presided over a widely publicised fall in party membership. But it's not just the Liberal Democrat grassroots that are in danger of becoming extinct.
Since 1901, the surname "Clegg" has plummeted in prevalence by 34 per cent. It's one of a brace of traditional names identified as slowly disappearing from the nation's birth certificates: "William" has taken a 97 per cent dive, while Cohen, Ashworth and Crowther have all seen their numbers dip by more than a third.
"We're not sure why Clegg in particular has fallen in prevalence, as names come and go for a number of reasons," said Miriam Silverman, a spokesperson for Ancestry – the genealogy firm which compiled the research by comparing historical census data with modern records.
"However, a lot of the traditional English names are disappearing (in proportion) as other names (often from Scotland and Ireland) become more popular due to immigration. The Clegg name also originates in East Lancashire, where casualties were heavy during World War I and where Pals Battalions were common - so this may very well have played a part."
The formation of Pals Battalions, which saw groups of men from the same area fight together, is thought to have helped wipe some surnames off the map.
Among the 200,000 names to have disappeared in the past century are Hatman, Chips, Woodbead, Funk and Arrendale. Others, including surnames belonging to some of our best known actors, are increasingly rare. There are fewer than 50 individuals named Mirren, Nighy or Bonneville.
Many of the names vanished as immigrants sought to anglicise their names to fit in. Helen Mirren was born Helen Mironoff before her Russian father altered the spelling. "Bonneville and Nighy," Ms Silverman said, "have always been rare names – even in 1901."
Mr Clegg, experts warned, needn't necessarily worry that his name is going out of fashion. "We've actually found that nowadays people are aware of the fact their name is special and often go to lengths to protect them. So these names may well be safe!" said Ms Silverman. One in 50 people now use a double-barrelled surname, compared to one in 50,000 in 1901.
Among the fastest growing names are Murphy, Campbell and Kennedy, "reflecting the incoming Irish and Scottish population into England and Wales," though traditional English names Johnston, Black and Davidson are also booming.
Ancestry's End of the Line report was published to coincide with Who Do You Think You Are? Live, which opens today at London's Olympia.
Register for free to continue reading
Registration is a free and easy way to support our truly independent journalism
By registering, you will also enjoy limited access to Premium articles, exclusive newsletters, commenting, and virtual events with our leading journalists
Already have an account? sign in
Join our new commenting forum
Join thought-provoking conversations, follow other Independent readers and see their replies