It's time London had a woman mayor, says Labour frontrunner Tessa Jowell
The 67-year-old explains that older women have the experience, flexibility and wisdom to run the capital
Jane Merrick
Saturday 15 August 2015 23:08 Comments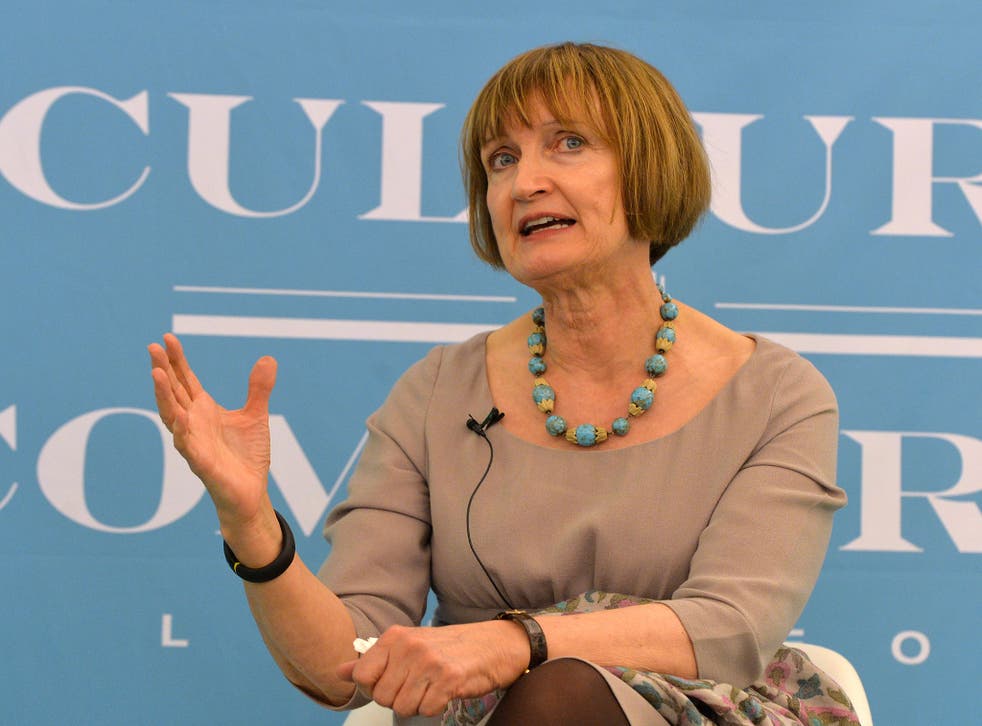 Tessa Jowell has hailed the end of the "cult of the young man" and the rise of older women in positions of power around the world.
The frontrunner for Labour's mayoral candidacy said the examples of Angela Merkel, Christine Lagarde and Hillary Clinton showed that there was no question that older women could not do a top job.
Ms Jowell also unveiled plans to ensure that all front-line police officers are given specific training to improve their response to domestic abuse cases.
As part of her One London for Women agenda, the former cabinet minister has previously pledged that every front-line Met officer is equipped with a body-worn video camera, with strict guidelines to ensure that they are used to offer the public every protection. She has also announced plans to ban sexist adverts on the Underground.
Ms Jowell, 67, did not refer to Jeremy Corbyn, who at 66 is the frontrunner to win the Labour leadership. But she said: "The cult of the young man is ending. Look around the world and what do you see – older, more experienced women rising to the very top. Angela Merkel, Christine Lagarde, Hillary Clinton – we are taking over.
"There is a terribly long way to go – just look at growing industries, particularly the tech sector like tech where just one in 20 firms are run by women – but unquestionably there is something going on. And about time, too.
"No one ever questions whether an older man can still do a top job. The same should be true of women. There are utterly inspiring, dynamic women popping up everywhere doing difficult jobs very well. I meet them all over London – they are experienced, their family commitments might be less time-consuming than when they were younger and they have bags of energy.
"People ask me if it's time for a woman mayor – of course it's time for woman mayor. In 16 years, we have had nothing but men. [The majority of] people in London are women. We should have our chance to lead.
"In politics, I think women lead in a different way. I think women build teams in a different way. I think that women bring a different style of politics that is much less egocentric, much less macho by definition, much more based on teams and bringing people together with a sense of common purpose in order to achieve a great result."
Ms Jowell said her One London for Women programme was designed to make men and women "truly equal – at home, in the workplace and everywhere in between".
Under her plans to tackle domestic violence, Ms Jowell will insist that training is delivered by domestic abuse specialists within the police, as well as outside agencies that specialise in domestic abuse, to ensure a change of culture in the way victims, particularly women, are treated.
Over the past year in London, recorded domestic crimes have increased went up by 17.9 per cent,from 58,000 to 69,000 in the year from domestic crimes June 2014 rising to nearly 69,000 by June this year.
Last year, the HMIC reported that there were significant gaps in training on domestic abuse, both in the Central Command Centre and for frontline officers.
Register for free to continue reading
Registration is a free and easy way to support our truly independent journalism
By registering, you will also enjoy limited access to Premium articles, exclusive newsletters, commenting, and virtual events with our leading journalists
Already have an account? sign in
Join our new commenting forum
Join thought-provoking conversations, follow other Independent readers and see their replies