Poll finds 85% of British public supports ban on ivory sales
'It is clear that the public do not want ministers to allow any loopholes,' says conservation leader
Harriet Agerholm
Monday 11 December 2017 01:08 Comments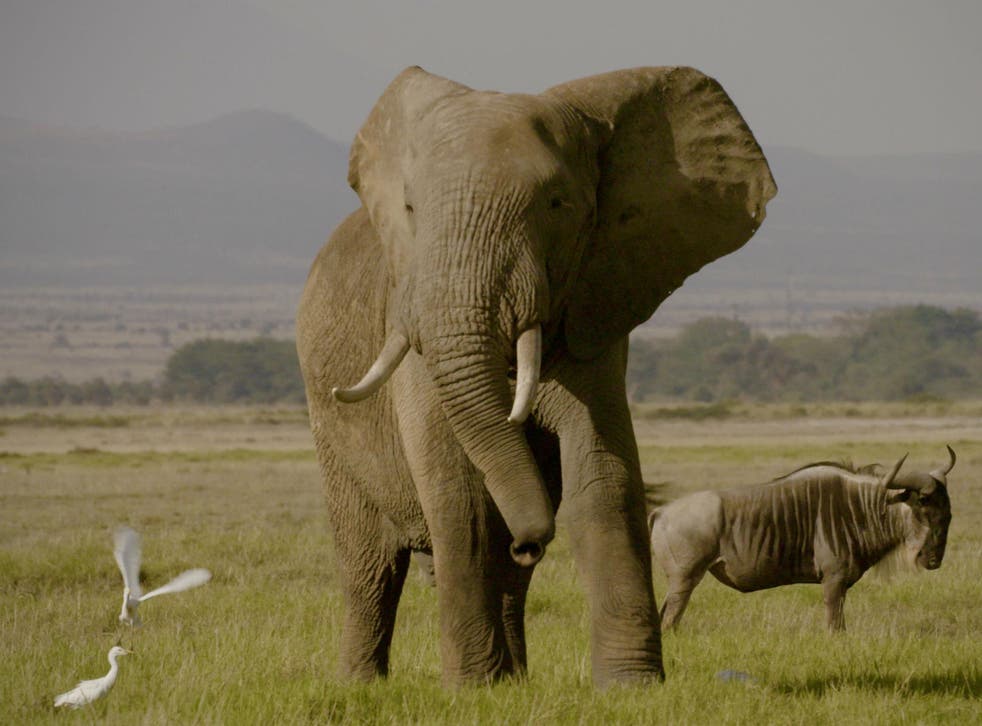 The British public overwhelmingly supports a ban on ivory sales, with a majority urging ministers to allow no exemptions to the proposed prohibition of the trade, according to a new poll.
The survey, carried out by Kantar TNS and commissioned by a group of nine NGOs, found that 85 per cent of the public support a ban on the sales.
Current UK laws allow the trade of "antiques", carved before 1947, but the Government in October bowed to pressure by campaigners to ban the sale of ivory regardless of its age.
The Department for Environment, Food and Rural Affairs is currently running a three-month consultation on the ban.
The Government proposes a number of exceptions for antique ivory items – including musical instruments, items of significant cultural value and those containing only a small amount of ivory – which it argues do not contribute to the poaching of elephants.
Yet only 27 per cent of survey respondents agreed such exemptions should be put in place, while 57 per cent called for absolute prohibition of ivory sales.
Kantar TNS conducted the poll online between 30 November and 4 December, receiving 1,265 responses.
Campaigners argue the demand fuelled by the UK's legal ivory market encourages poaching that currently kills 20,000 elephants a year.
Charlie Mayhew, chief executive of the conservation organisation Tusk, said: "The UK market drives demand for ivory and fuels the illegal slaughter of elephants.
"The only way to combat this destruction of Africa's natural heritage is to shut down ivory markets, and there is overwhelming public support for the Government's proposed ban.
"It is clear that the public do not want ministers to allow any loopholes that would create a hiding place for the illegal trade, which is why we are opposing the proposed exemption allowing the sale of items of artistic, cultural or historic significance.
"If a piece is so important, it belongs in a museum – not the marketplace."
He urged the public to take part in the Government's consultation, which closes on 29 December.
UK news in pictures

Show all 50
Antique traders, meanwhile, argue banning the sale of older ivory will crush their businesses.
Announcing the ban proposed ban in October, Environment Secretary Michael Gove said: "The decline in the elephant population fuelled by poaching for ivory shames our generation.
"The need for radical and robust action to protect one of the world's most iconic and treasured species is beyond dispute. Ivory should never be seen as a commodity for financial gain or a status symbol – so we want to ban its sale.
"These plans will put the UK front and centre of global efforts to end the insidious trade in ivory."
Mr Gove's announcement came as a surprise, after the Conservative Party 2017 general election manifesto failed to include a ban on ivory sales, which had been a staple of their 2015 campaign.
Register for free to continue reading
Registration is a free and easy way to support our truly independent journalism
By registering, you will also enjoy limited access to Premium articles, exclusive newsletters, commenting, and virtual events with our leading journalists
Already have an account? sign in
Join our new commenting forum
Join thought-provoking conversations, follow other Independent readers and see their replies