Jack the Ripper Museum sparks protest with 'offensive' Halloween event offering selfies serial killer and women's 'bodies'
The museum is offering selfies with actors playing Jack 'the scene of the most horrific of all his murders'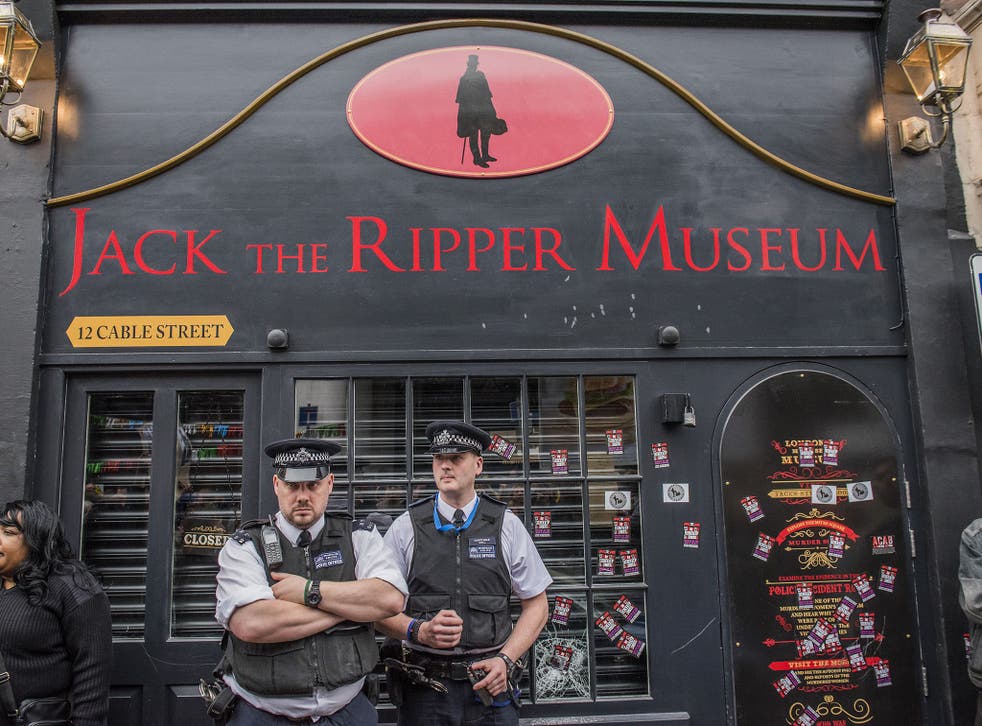 Protesters will be gathering outside London's controversial Jack the Ripper Museum tomorrow to demonstrate against a Halloween event offering the chance to pose for a photo with actors playing the serial killer and his mutilated victims.
"This Halloween weekend Jack's back," read a press release announcing the event. "Dare you have a selfie with him in his sitting room where he planned his horrific murders?
"Or how about a picture with Jack in Mitre Square together with the body of Catherine Eddowes?
"Are you brave enough to meet him in Mary Jane Kelly's bedroom - the scene of the most horrific of all Jack the Ripper's murders."
The advertisement said visitors would be able to "experience his crimes through the eyes of the women who were his victims" at the "fun" event in the East End.
The Jack the Ripper Museum, which was touted as the "first women's museum in the UK" before its opening earlier this year, has already drawn the ire of campaigners for focusing on the Victorian serial killer's gory crimes.
Campaigners with London feminist group The Fourth Wave are urging people to join their protest to give organisers "a Halloween they won't forget".
Becky Warnock, who started a petition calling for the museum's planning permission to be revoked, will be among them.
"I don't think it's in any way acceptable," she told The Independent. "It's supposed to be about looking at history through the eyes of the victims but I don't think taking selfies with a body is doing that – it's incredibly offensive."
The identity of Jack the Ripper
Ms Warnock said that if a woman was killed, mutilated and eviscerated today, no one would consider posing with her body.
"I know it's not a real body but the point is that Catherine was a real person, she's not a fictional character," she added.
Her petition for the museum to be closed and re-opened dedicated to women's history has so far garnered almost 12,000 signatures.
A spokesperson for the Jack the Ripper Museum acknowledged that the Halloween event had received "heavy criticism" and cited tweets calling it "vile", "insulting" and "a new low".
Its owner, Mark Palmer-Edgecumbe, said: "The Jack the Ripper Museum is a fully immersive experience and on Halloween visitors will be able to experience the London of 1888 in the presence of Jack the Ripper, our weekend of events are educational as well as scary."
A head of diversity at Google, he was awarded an honour from the Amy Winehouse Foundation at its gala dinner earlier this month for his charity work.
Register for free to continue reading
Registration is a free and easy way to support our truly independent journalism
By registering, you will also enjoy limited access to Premium articles, exclusive newsletters, commenting, and virtual events with our leading journalists
Already have an account? sign in
Register for free to continue reading
Registration is a free and easy way to support our truly independent journalism
By registering, you will also enjoy limited access to Premium articles, exclusive newsletters, commenting, and virtual events with our leading journalists
Already have an account? sign in
Join our new commenting forum
Join thought-provoking conversations, follow other Independent readers and see their replies