Jacob Michael death inquest: CCTV shows young man who died in police custody pleading for mercy after being pepper sprayed and restrained
Jacob Michael died less than 45 minutes after ringing 999 for help
Nina Lakhani
Monday 01 October 2012 20:16 Comments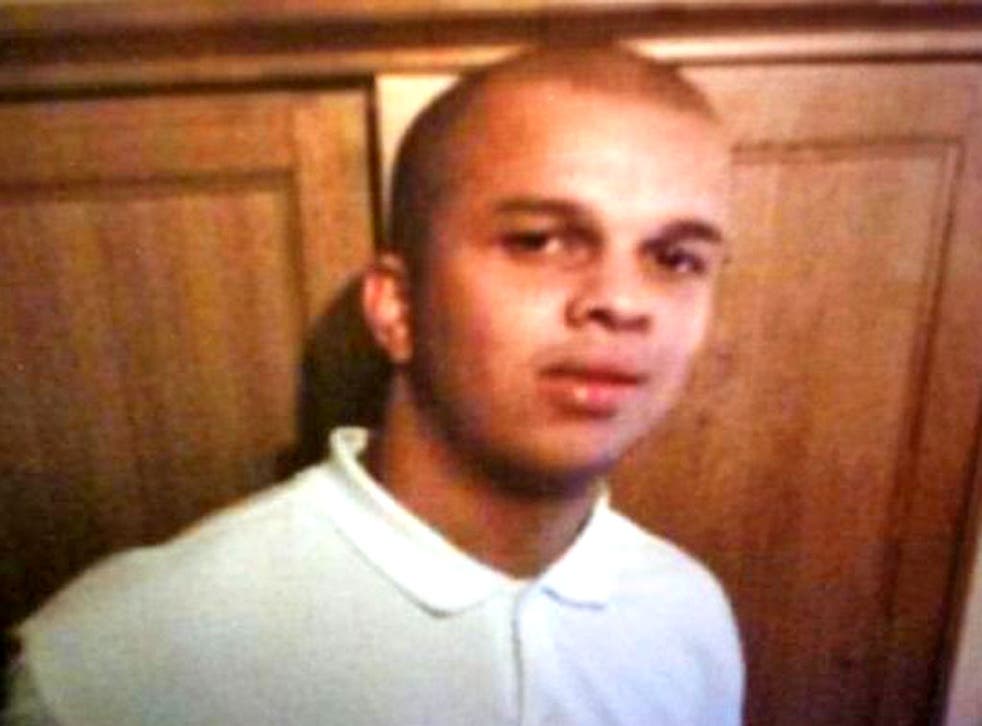 A young man who died in police custody less than 45 minutes after ringing 999 for help was captured on CCTV pleading for mercy, an inquest into his death has been shown.
Jacob Michael, 25, died in a police cell after being pepper sprayed and restrained by police officers in Widness, Cheshire in August last year.
On the first day of the inquest, the 10-person jury was shown harrowing CCTV footage of Mr Michael lying face down in the cell with his hands cuffed and his legs restrained – moments before the police realised he was unwell.
Mr Michael called police in an agitated state on 22 August 2011 after telling his father that he had been threatened by somebody with a gun, the inquest at Warrington Coroner's Court heard.
The police forced their way into Mr Michael's bedroom, restrained him after a struggle and sprayed him with pepper spray to try and incapacitate him, but he ran out into the street, the jury was told. He was pursued by two officers who restrained him using batons and then loaded him into a police van.
The jury saw CCTV footage from the police van and Runcorn custody suite in which Mr Michael is repeatedly heard saying "please, please" and "I'm sorry". A police officer can be heard saying "stand up" and "shut up"
On arrival at the police station, an officer is heard saying "Are you going to behave yourself. Stand up mate. I'm not carrying you."
The court could hear groans as Mr Michael was led away by two officers.
The CCTV shows that he was left face down on the floor of a police cell for several minutes with an officer standing on his legs. His breathing appeared heavy and laboured. Minutes later the footage shows that Mr Michael had stopped moving and there are attempts made by police officers and a nurse to resuscitate him.
Nicholas Rheinberg, the coroner for Cheshire, told the jury that two police officers claim that they used pepper spray after Mr Michael threatened them with a hammer.
The inquest will examine questions about the level of force used against Mr Michael, the restraint itself, the failure to take him to hospital as a medical emergency and the overall attitude of the police towards a man who appeared confused and frightened.
Mr Rheinberg told the jury they must determine if witnesses are telling the truth.
He said: "It will be necessary to look at the possibility of deficiencies in Jacob's care… You have got to decide whether the force used was reasonable and lawful."
He added that the authorities have "a duty to protect" people in custody.
He also told the jury that Mr Michael had taken cocaine the weekend before his death.
Ann Michael, Jacob's mother will give evidence tomorrow. His father has died since the incident took place.
The inquest, which is sitting at Daresbury Park Hotel, will hear evidence from more than 50 witnesses and is expected to last between four and five weeks.
Register for free to continue reading
Registration is a free and easy way to support our truly independent journalism
By registering, you will also enjoy limited access to Premium articles, exclusive newsletters, commenting, and virtual events with our leading journalists
Already have an account? sign in
Join our new commenting forum
Join thought-provoking conversations, follow other Independent readers and see their replies