James McMullan died in London terror attack, his sister says
'It is important for us all to carry on with our lives in direct opposition to those who would try to destroy us,' Melissa McMullan says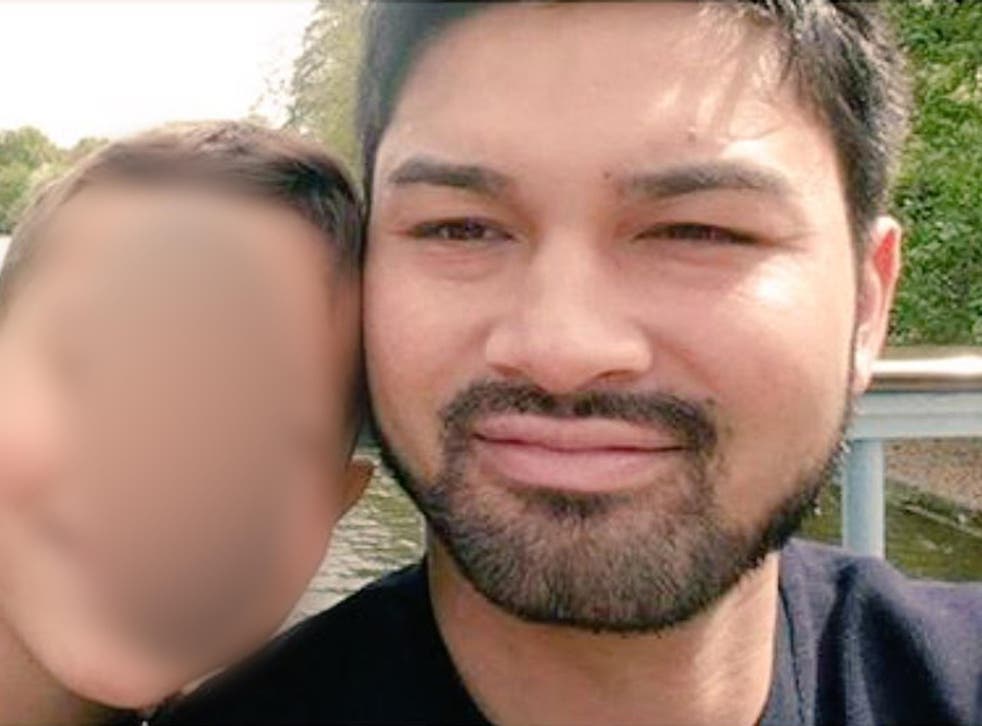 The second victim of the London Bridge terror attack to be named is 32-year-old James McMullan.
Melissa McMullan, his sister, made a tearful statement in central London on Monday saying she believed the Londoner had died.
Tearfully reading a statement, she said: "This morning we received news from police that my brother's bank card was found on one of the bodies from Saturday night's brutal attack, but they are unable to formally identify him until the coroner's report begins tomorrow.
"We would like to send our condolences to the relatives and loved ones of all the people who lost their lives, our thoughts are with them also at this time.
"We would like to thank all the members of the services who did their utmost to serve and protect the population of London from these deranged and deluded individuals.
"While our pain will never diminish it is important for us all to carry on with our lives in direct opposition to those who would try to destroy us, and remember that hatred is the refuge of small-minded individuals and will only breed more.
"This is not a course we will follow, despite our loss."
London Bridge Terror Attack

Show all 16
She added: "From his friends that were with him that night, they want everyone to know what a generous and caring friend he was. Words will never be able to match his essence.
"There will only ever be one James. Nowhere else will you find such humour and unique personality with someone who puts friends and family above all else. He was an inspiration."
Mr McMullan was reportedly outside the Barrowboy and Banker pub in Borough High Street when the attack began.
He is the second victim of the attack – which killed seven people – to be named. Canadian Christine Archibald died in her fiancé's arms after being hit by the speeding van on London Bridge.
Ms Archibald, 30, would have had "no understanding of the callous cruelty that caused her death", her family said as they paid tribute to her.
Cassie Ferguson Rowe said her brother, Tyler Ferguson, held Ms Archibald, from British Columbia, and she died in his arms.
Writing on Facebook, she said: "Last night in London my baby brother lost the love of his life on the London Bridge.
"In a split second his entire life was ripped away from him. Hearing his painful sobs on the phone while he's alone trying to deal with this tears me apart.
"I have no words. If you know Tyler, please be there for him now, and later when what happened sinks in, he's going to need us all."
Ms Archibald's family said in a statement: "We grieve the loss of our beautiful, loving daughter and sister. She had room in her heart for everyone and believed strongly that every person was to be valued and respected.
"She lived this belief, working in a shelter for the homeless until she moved to Europe to be with her fiancé.
"She would have had no understanding of the callous cruelty that caused her death.
"Please honour her by making your community a better place. Volunteer your time and labour or donate to a homeless shelter. Tell them Chrissy sent you."
Canadian Prime Minister Justin Trudeau said he was "heartbroken" to learn of Ms Archibald's death.
Applauding the UK for its strength and resilience in the face of adversity, he said: "These hateful acts do not deter us; they only strengthen our resolve.
"Canadians stand united with the British people. We will continue to work together with the United Kingdom and all our allies to fight terrorism and bring perpetrators to justice."
Register for free to continue reading
Registration is a free and easy way to support our truly independent journalism
By registering, you will also enjoy limited access to Premium articles, exclusive newsletters, commenting, and virtual events with our leading journalists
Already have an account? sign in
Register for free to continue reading
Registration is a free and easy way to support our truly independent journalism
By registering, you will also enjoy limited access to Premium articles, exclusive newsletters, commenting, and virtual events with our leading journalists
Already have an account? sign in
Join our new commenting forum
Join thought-provoking conversations, follow other Independent readers and see their replies