Jamie Oliver on vegans: 'They hate me'
'For them it is on or off – there ain't no stepping stones, whereas I'm all about stepping stones'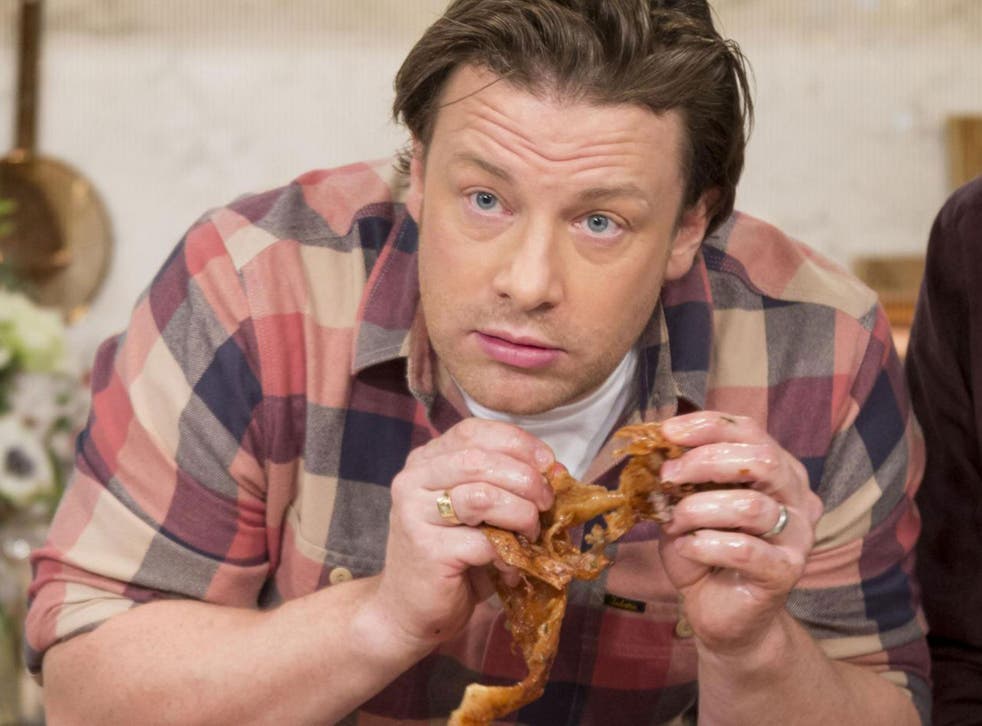 Jamie Oliver has revealed that vegans hate him.
The celebrity chef and restaurateur admits that many of those who abstain from eating animal-derived products have found issue with him and his restaurants.
He told The Sunday Times Magazine: "The vegan diet tracks better than anything on longevity, health and lower cases of disease. I am split these days because vegans annoy me, but I also do care for them.
"And the clean-eating thing really annoys me but it is an energy that is coming out because the government and businesses lie a lot and because, while we are confused on packaging, we do not know what the f**k it is we are actually eating.
"They hate me because we do stories about higher welfare meat, which I am deeply passionate about, but for them it is on or off – there ain't no stepping stones, whereas I'm all about stepping stones."
The chef recalled an instance where his restaurant was raided by "20 scruffy, weird-looking fellas putting iPads of slaughtered animals in front of kids having spaghetti Bolognese".
Jamie Oliver's better dinners improve pupils' results

Show all 11
"I have done more to push plant-based diets than any of them," he said.
Oliver boasts that most of his books contain at least 65 per cent vegetarian recipes, and he has long supported the vegan lifestyle.
In 2014, he took part in "vegan week" in time for World Vegan Month because the ethical imperatives of the diet did "strike home".
In various interviews, he has said that he eats a vegetarian diet "up to three times a week".
Oliver has campaigned for healthier food for British school children by launching his Feed Me Better campaign, which aims to get rid of junk food, and began with axing the salty, high-in-saturated-fats turkey twizzlers from school canteens.
Register for free to continue reading
Registration is a free and easy way to support our truly independent journalism
By registering, you will also enjoy limited access to Premium articles, exclusive newsletters, commenting, and virtual events with our leading journalists
Already have an account? sign in
Register for free to continue reading
Registration is a free and easy way to support our truly independent journalism
By registering, you will also enjoy limited access to Premium articles, exclusive newsletters, commenting, and virtual events with our leading journalists
Already have an account? sign in
Join our new commenting forum
Join thought-provoking conversations, follow other Independent readers and see their replies