Britain's youngest Euromillions winner drops plans to sue lottery bosses for 'ruining her life'
Jane Park says her newly accumulated wealth made her life 'ten times worse'
Maya Oppenheim
Thursday 16 February 2017 13:11 Comments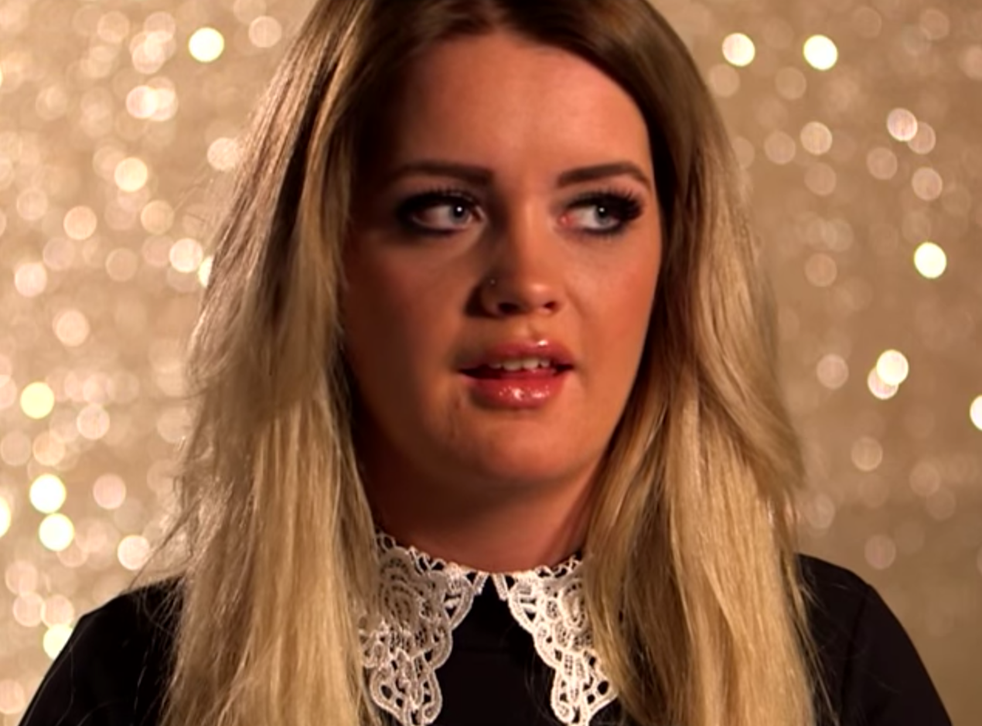 Britain's youngest Euromillions winner has dropped her plans to take legal action against lottery bosses for "ruining her life".
Jane Park, who won £1m at the age of 17, threatened to sue bosses for negligence and argued someone of her age should not have been allowed to win so much money. Ms Park, now 21, argued 18 should be the minimum age to win.
The teenage millionaire, from Edinburgh, has now backtracked over plans to take legal action. Ms Park said she had already achieved her goal of raising awareness for the age limit to be raised.
After being asked whether she planned to sue on Loose Women on Wednesday, Ms Park said: "No. What I said was me phoning up the lottery and saying, 'I think 16 is too young, you should up the age to 18', they were never going to be like, 'Jane that's great advice, we'll up our age'.
"So what I did was, I'd only spoke to a lawyer, I was just wanting to seek legal advice just to get my point across, get it out there.
"But because it has gone so far already, I won't even have to go any further, I feel like I have been listened to now and people are actually listening to the difficulties."
Before winning the lottery, Ms Park, who now owns two properties, worked as an admin temp for £8 an hour and lived in a small flat with her mum in Edinburgh.
Cambridgeshire couple win £101m lottery prize

Show all 1
Appearing on BBC's Victoria Derbyshire Show on Thursday, Ms Park said winning the lottery had been a very stressful experience at times.
"I never realised I would've felt at times like I'd ruined my life when I was 17. Now I get days when I get these feelings and I think I wish I'd never even won it," she said.
"It was a ridiculous amount to have at such a young age with no guidance... I wish I didn't have the stress and pressure at such a young age."
Ms Park said it was difficult to constantly feel obliged to give those close to you money when they are struggling. Despite being unhappy at times, she said she did not want to give her hefty windfall away because she wanted to have children in the future and be able to provide for both them and her wider family.
This echoes her comments over the weekend where she said she had become tired of consumption as it failed to offer long-term genuine happiness or satisfaction. She said winning the lottery had made her life "ten times worse" and it sometimes felt like it had "ruined" her life altogether.
Despite the fact that Camelot, which runs EuroMillions in the UK, appointed an adviser to help Ms Park deal with her newly accumulated wealth, she told Sunday People it was family advice that helped her keep tabs on her spending.
"People look at me and think, 'I wish I had her lifestyle, I wish I had her money'. But they don't realise the extent of my stress. I have material things but apart from that my life is empty. What is my purpose in life?"
A spokesperson for Camelot told The Independent: "Camelot takes its duty of care to winners very seriously and all major winners are offered support and advice for as long as they wish. That support is tailored to each winner's situation and circumstances – and for younger winners, their age will obviously be an important factor in the advice and support offered.
"Following her win, Jane received extensive support from Camelot," it continued. "A dedicated winners' adviser visited Jane at home to pay out her prize, arrange private banking and support her through the publicity when she chose to share news of her win. An independent financial and legal panel was set up shortly after her win and we put Jane in touch with another winner who won at the same age, to share their experience and help Jane adjust to the win.
"We keep in contact with all major winners for as long as they wish and have been in touch with Jane from time to time since her win to offer ongoing support. Of course, it is always up to the winners themselves as to whether they want to take us up that ongoing support and advice – but the door is always open and we will continue to support Jane in any way we can if that is what she decides she wants."
Camelot said the minimum age limit to play the lottery was an issue for Parliament to deal with rather than themselves.
"Anyone over the age of 16 can play the lottery, and therefore win a prize," they said in a statement. "Camelot doesn't set the age limit to play – this was agreed at the launch of the National Lottery back in 1994 and so any questions about the legal age to play would be a matter for Parliament."
While most who play the lottery fantasise about the moment of hearing their lucky numbers called out and winning the jackpot, the reality of winning can be very different. There are a number of stories of lottery winners who have struggled to get used to becoming wealthy overnight and no longer working.
Register for free to continue reading
Registration is a free and easy way to support our truly independent journalism
By registering, you will also enjoy limited access to Premium articles, exclusive newsletters, commenting, and virtual events with our leading journalists
Already have an account? sign in
Join our new commenting forum
Join thought-provoking conversations, follow other Independent readers and see their replies