Bondage murder trial suspect 'wanted to become serial killer after fleeing UK'
Jason Marshall seduced two older men online before murdering one and trying to kill the other in Italy, weeks after he allegedly suffocated Peter Fasoli and set fire to his bungalow in west London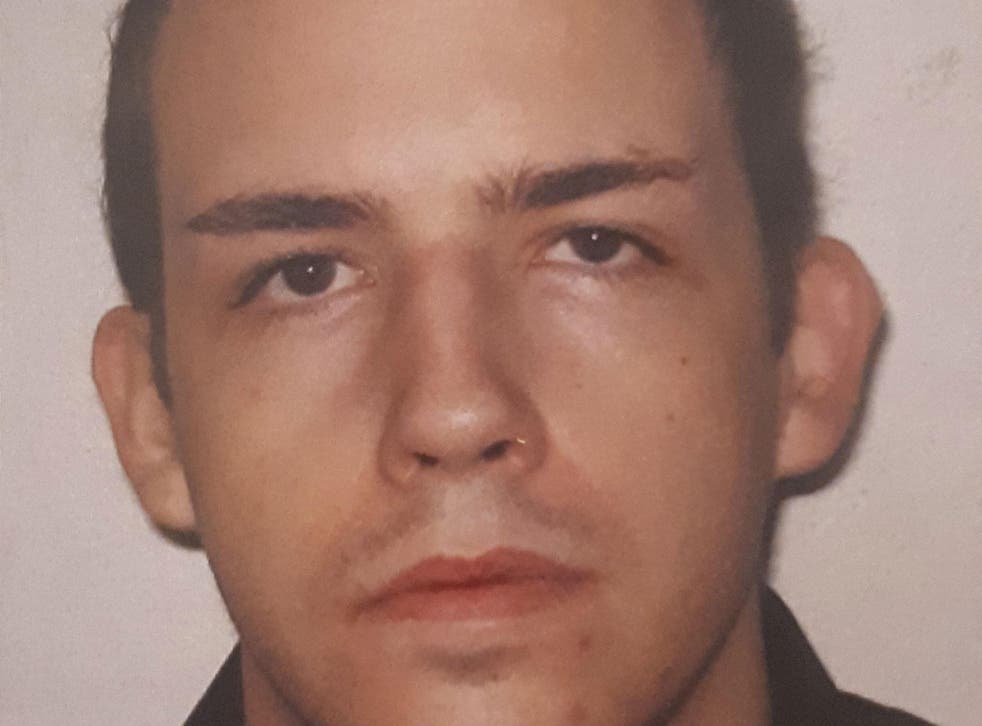 A bogus MI5 agent caught on camera as he smothered a loner with clingfilm and set fire to his bungalow murdered a second victim and tried to kill a third while he was on the run in Italy, a court heard.
"Fantasist" Jason Marshall, 28, bound, gagged and suffocated Peter Fasoli, 58, while Classic FM played on the radio in his one-bed bungalow on 7 January 2013.
Marshall, who was posing as an undercover agent who specialised in "dirty work", then set fire to the computer repairman's home in Northolt, west London, and fled to Rome, Italy, four days later on an EasyJet flight booked using the alleged victim's bank details.
Within a month the former road sweeper strangled 67-year-old Vincenzo Iale to death with an electrical cord and tried to murder Umberto Gismondi, 54, with a pillow at their respective flats in the Italian capital.
Marshall, who seduced all three men on the dating site Badoo, was convicted of murdering Mr Iale and attempting to murder Mr Gismondi by an Italian court in 2014.
During the Italian proceedings the former sex worker claimed a male prostitute called Michael murdered Mr Iale in front of him on 27 January 2013.
He also said he attacked Mr Gismondi in self-defence after being "sexually abused" by him on 2 February that year.
But during his Old Bailey murder trial, Marshall has said he has no memory of any of the attacks because he was in the grip of an alcohol-fuelled depression.
Marshall claims he came up with his defence case in the Italian trial by using stories from a "dream diary" he made with a psychiatrist.
He told the jury he lied because his Italian lawyers advised him that saying he couldn't remember the attacks was not a good defence and he should come up with "something better".
But prosecutors claim he is using amnesia as an excuse after the video emerged of him suffocating Mr Fasoli, who unwittingly filmed his own death with a laptop camera.
Jurors have watched the video, which shows the computer repair expert struggling and begging for mercy as Marshall gags and handcuffs him before torturing him with a syringe and a large hunting knife while classical music by composers including Wagner and Strauss plays on the radio.
The footage was discovered by the alleged victim's nephew Christopher Murgatroyd, who thought his uncle had died in an accidental fire until he examined his hard drive and found the harrowing film nearly two years later.
When Marshall took to the witness stand, prosecutor Ed Brown, QC, asked: "Why didn't you tell the Italian authorities or the Italian court that you couldn't remember?"
The defendant said: "Under the guidance from my lawyer that wasn't a reasonable defence so coming from my dream diary I used that.
Amber Rudd unveils new crackdown on knife crime
"I wasn't under oath in the Italian court, and when I swear an oath to God I will never lie, I would rather die."
Judge Nicholas Hilliard, QC, asked: "You didn't tell the truth?"
Marshall replied: "My lawyers said that's not a good defence, you have to come up with something better."
The murder suspect insisted "I told a lie in the court in Italy but I'm not lying now".
He said Mr Fasoli may have "had the desire to be dominated".
Earlier Marshall told how he grew up in foster care in Southend-On-Sea, Essex, after his heroin-addicted parents were jailed when he was 10.
He claimed he used to dress up as a police officer to hunt for people committing crimes, and posed as a British Transport Police officer on the London tube network.
The convicted killer, who claimed he used to think he was an alien and an incarnation of the angel Gabriel, told jurors: "I'm thinking very logically at the moment."
Marshall, previously of Monega Road, Forest Gate, east London, claims he blacked out during the alleged murder and the other attacks because he was downing up to eight cans of Stella Artois, half a bottle of Jack Daniels and anti-psychotic medicine every day.
He denies one count of murder.
The trial continues at the Old Bailey on Monday.