Jemima Khan: 'My journey with Julian Assange has taken me from 'admiration to demoralisation'
Emma Clark
Thursday 07 February 2013 08:14 Comments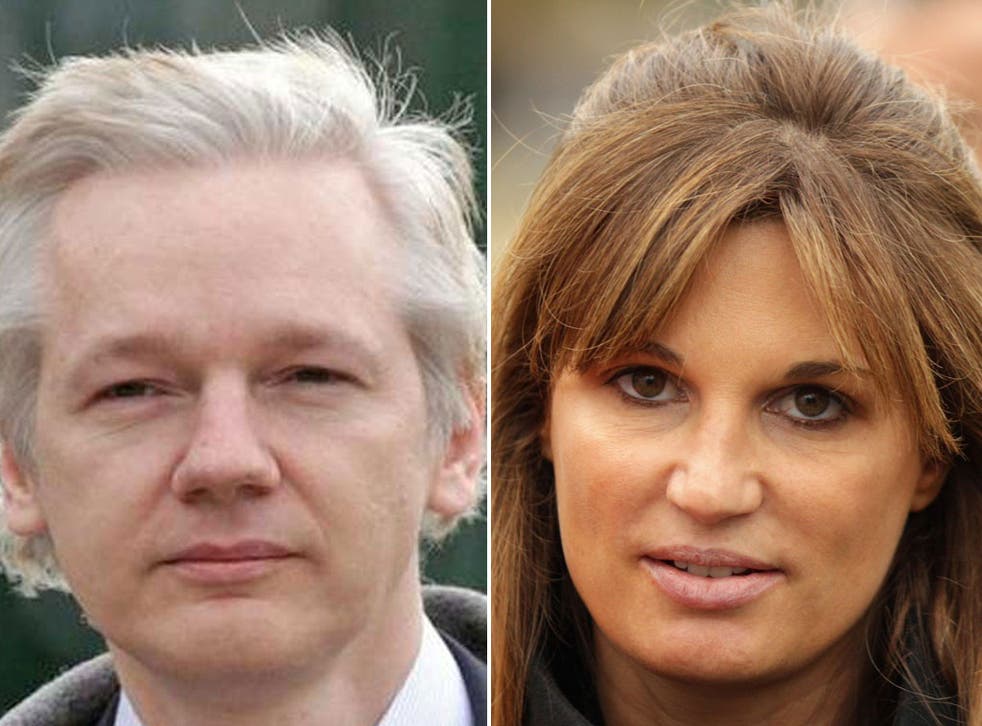 Jemima Khan has warned Wikileaks founder Julian Assange that he risks falling from a "hero" to the Australian L Ron Hubbard, expecting his supporters to follow him "unquestioningly, in blinkered, cultish devotion".
Ms Khan has been a high-profile supporter of the whistle-blowing website, but said her journey with Assange has taken her from "admiration to demoralisation".
The associate editor of the New Statesman said in a blog for the magazine that his "noble cause" does not trump the right of two women to have their sexual assault claims heard in a Swedish court.
She defended her decision to put up bail money for Assange following his arrest, saying she did it so he would be released while awaiting trial and not so he could avoid the allegations.
She said: "The problem is that WikiLeaks - whose mission statement was "to produce...a more just society...based upon truth" - has been guilty of the same obfuscation and misinformation as those it sought to expose, while its supporters are expected to follow, unquestioningly, in blinkered, cultish devotion.
"I have seen flashes of Assange's charm, brilliance and insightfulness - but I have also seen how instantaneous rock-star status has the power to make even the most clear-headed idealist feel that they are above the law and exempt from criticism.
"We all want a hero. After WikiLeaks released the infamous Collateral Murder video in 2010, showing US troops gunning down a dozen civilians in Iraq, I jokingly asked if Assange was the new Jason Bourne, on the run and persecuted by the state.
"It would be a tragedy if a man who has done so much good were to end up tolerating only disciples and unwavering devotion, more like an Australian L Ron Hubbard."
Hubbard, a pulp fiction writer, was the founder of the Church of Scientology.
Assange was granted political asylum by the Ecuador government last summer after he lost a long battle against extradition to Sweden.
He has been holed up inside Ecuador's London embassy for nearly eight months.
He recently hit out at a documentary about the beginnings of his organisation as a "massive propaganda attack".
Ms Khan, who was an executive producer for "WikiLeaks, We Steal Secrets" said she explained to Assange that criticisms of the website needed to be included for it to be viewed as fair and balanced.
She said he replied: "If it's a fair film, it will be pro-Julian Assange."
PA
Register for free to continue reading
Registration is a free and easy way to support our truly independent journalism
By registering, you will also enjoy limited access to Premium articles, exclusive newsletters, commenting, and virtual events with our leading journalists
Already have an account? sign in
Join our new commenting forum
Join thought-provoking conversations, follow other Independent readers and see their replies