Hormones and surgery do not make trans women 'real women', Dame Jenni Murray says
Presenter of BBC Radio 4's Woman's Hour sparks outrage with article on transgender women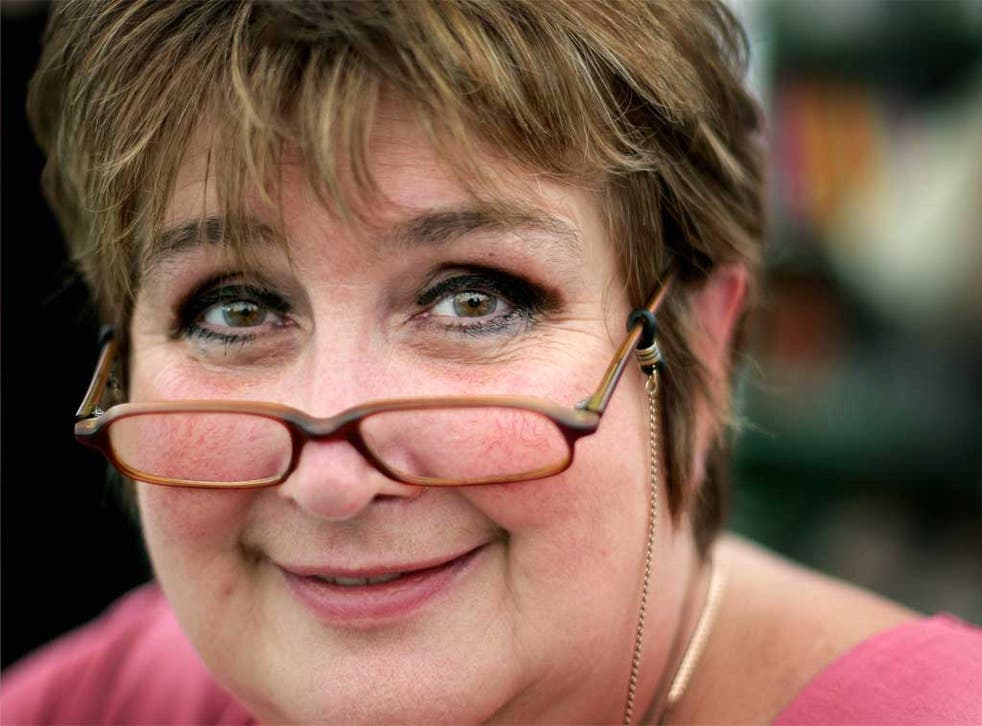 Dame Jenni Murray has written of her fury over transgender women who claim the label of "real woman" despite being unschooled in sexual politics after years of living with male privilege.
Stating at the outset that "I am not transphobic or anti-trans" she said transgender women who have not grown up with the "gendered socialisation" faced by girls cannot claim the title.
The veteran BBC Radio 4 Woman's Hour presenter admitted she was "diving headfirst into deep and dangerous waters" in a column for the Sunday Times Magazine, but disavowed the "unacceptably crude" language used by some feminist commentators on the issue. She also called for people inside and outside the LGBT community to be protected from bullying.
She recounted a number of conversations with transgender women, including the late Rev Carol Stone, who transitioned a few short years after the Church of England ordained the first women priests. The encounter was the first time she felt anger "when a man claimed to be a woman", Dame Jenni said.
Transgender in Pakistan

Show all 16
Rev Stone's "primary concerns, she told me, were finding the most suitable dress in which to meet her parishioners in her new persona and deciding if she should wear make-up or not".
Dame Jenni wrote: "I thought of all those women who had spent years and years challenging what being female had meant as they sat in the pews on a Sunday morning: 2,000 years of institutionalised patriarchy.
"It was news to Carol that life as a woman, especially a middle-aged woman, stepping into male territory in which she was unwelcome would be extremely tough."
And Dame Jenni criticised the broadcaster India Willoughby who she said "held firmly to her belief that she was a 'real woman', ignoring the fact that she had spent all of her life before her transition enjoying the privileged position in our society generally accorded to a man," Dame Jenni said.
"In a discussion about the Dorchester hotel's demands that its female staff should always wear make-up, have a manicure and wear stockings over shaved legs, she was perfectly happy to go along with such requirements.
"There wasn't a hint of understanding that she was simply playing into the stereotype – a man's idea of what a woman should be. She described hairy legs on a woman as 'dirty'."
When Simone de Beauvoir wrote that a girl is not born a woman but rather becomes one, "she did not mean that an individual born into the male sex, socialised into the expectation of the masculine gender, can simply decide to take hormones and maybe have surgery and 'become a woman'," Dame Jenni said.
The column has provoked anger online but also attracted some support.
Rachel Cohen, campaigns director at Stonewall, said: "Whether you are trans or not, your identity is yours alone. I do not question your identity Jenni, and in return, I wouldn't expect you to question mine, or anyone else's.
"What right would you have to do so? My experiences of being a woman are undoubtedly different to yours. However, their differences do not make them in any way less valid.
"Trans women have every right to have their identity and experiences respected too. They are women – just like you and me – and their sense of their gender is as engrained in their identity as yours or mine."
Ms Willoughby tweeted that she will "be addressing Dame Jenni Murray's offensive remarks tomorrow... watch this space."
Physics teacher Debbie Hayton thanked Dame Jenni for a "thoughtful" article and said: "Socialisation cannot be ignored. I'm transwoman and I get this."