Media 'persistently' biased against Jeremy Corbyn, academic study finds
'Bias in mainstream media coverage of the Labour Party crisis was not inevitable or unavoidable given a minority of outlets that were relatively balanced'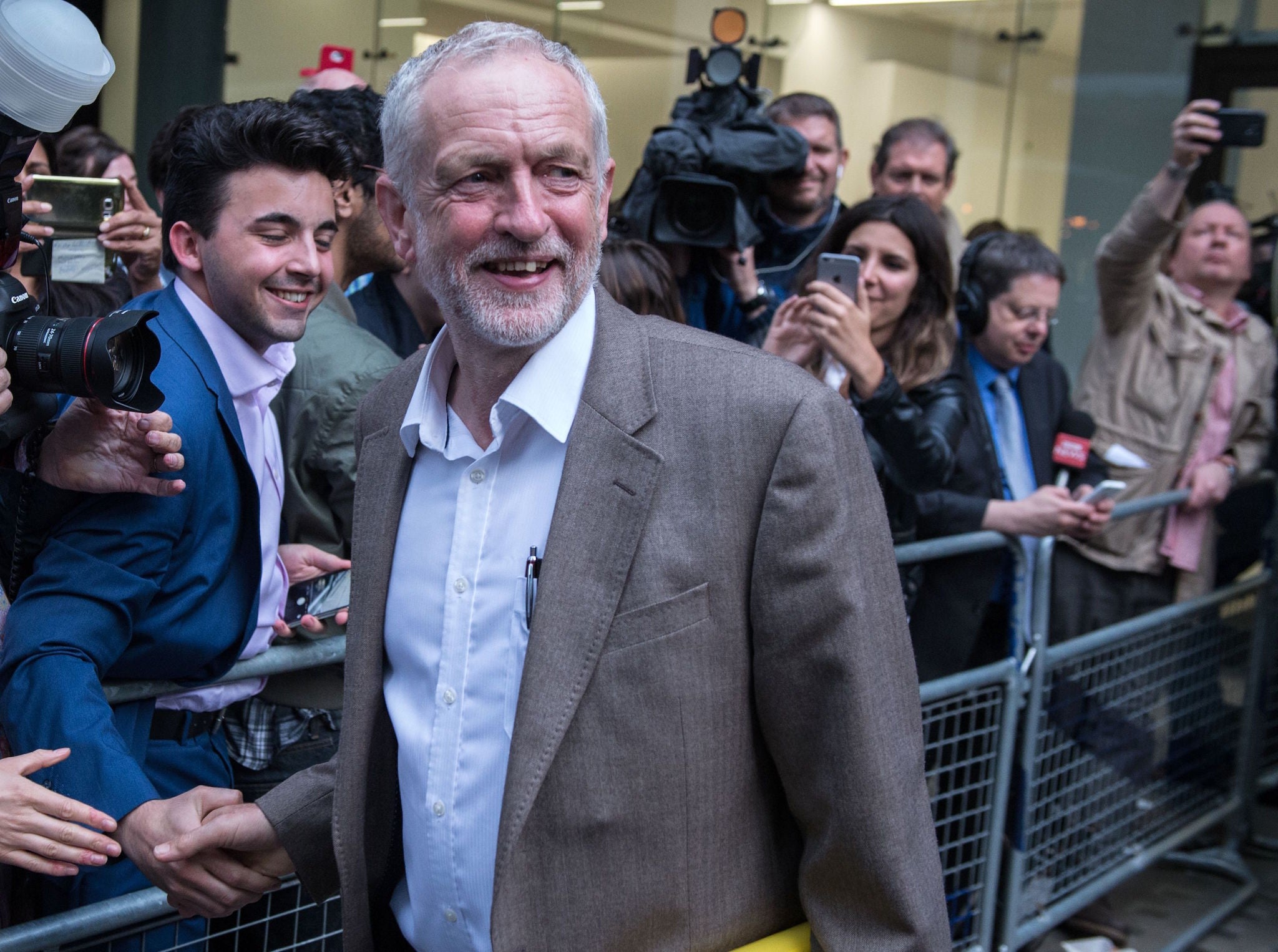 The media coverage of Jeremy Corbyn has been characterised by a "marked and persistent imbalance" in favour of sources critical to him, a report has claimed.
On TV news, which is bound by strict impartiality rules, double the airtime was given to sources critical of Labour leader Jeremy Corbyn than to those supportive of him, the report found.
Online coverage was better but there was also a prevalence of views against Mr Corbyn, according to the researchers from the Media Reform Coalition and Birkbeck, University of London.
Across 10 days, the study analysed 465 online articles from eight news websites and 40 prime time news bulletins from the BBC and ITV. The research spanned the period between the series of shadow cabinet resignations aimed at removing Mr Corbyn, and the publication of the Chilcot report.
The BBC was especially criticised in the report, which found reporters in its main evening broadcasts used more "pejorative language" to describe Mr Corbyn and his supporters. However, the research did not look at the wider range of BBC political journalism which appeared outside of these times.
BBC journalists used language deemed by the researchers to "emphasise hostility, intransigence and extreme positions" more frequently in these programmes, such as the words "hostile" and "hard core".
In addition, almost twice as much unchallenged airtime was given to people criticising Mr Corbyn than his allies on the BBC, the report found.
The most ridiculous claims made about Jeremy Corbyn
Show all 11
ITV News was found to have given "considerably more equal attention" to opposing views.
But both outlets were found to have a "huge imbalance" of issues in favour of Mr Corbyn's critics, particularly in headline stories.
Online coverage, including that of the BBC, was found to be more balanced by the researchers.
Jeremy Corbyn tries out Pokemon Go
The Independent was among the online outlets found to have had the most balanced coverage of Mr Corbyn, along with the Huffington Post and International Business Times.
While The Independent and Huffington Post "exhibited a slight tendency to favour sources critical of the Labour leadership and the issues they tended to highlight," the IBTimes was the only outlet to have given "relatively greater prominence" to Mr Corbyn's supporters and issues they raised.
"This research shows that bias in mainstream media coverage of the Labour Party crisis was not inevitable or unavoidable given a minority of outlets that were relatively balanced," said Dr Justin Schlosberg, chair of the Media Reform Coalition and author of the report.
"Amidst the social fracturing and polarisation of democratic life post-Brexit, the need for a more plural and inclusive mainstream news media has never been more urgent. We hope that broadcasters and editors will respond positively to our call to consider the impact of imbalanced reporting on the democratic process."
Film-maker and activist Ken Loach commented: "This invaluable research demonstrates that what we knew all along is true beyond doubt. The broadcasters, particularly the BBC, have shown a clear bias against Jeremy Corbyn and his campaign. This must now change."
A spokesperson for the BBC responded: "BBC News adheres to its editorial guidelines to report with due impartiality. We are confident our coverage of Labour's unprecedented en masse frontbench resignation was impartial and we continue to air views from both sides of the party's ongoing divisions."
Join our commenting forum
Join thought-provoking conversations, follow other Independent readers and see their replies