Jeremy Corbyn wins unlikely praise from Conservative MP for his stance against 'shoot-to-kill'
Jacob Rees-Mogg said while he did not agree with the Labour leader he admired him for standing by his principles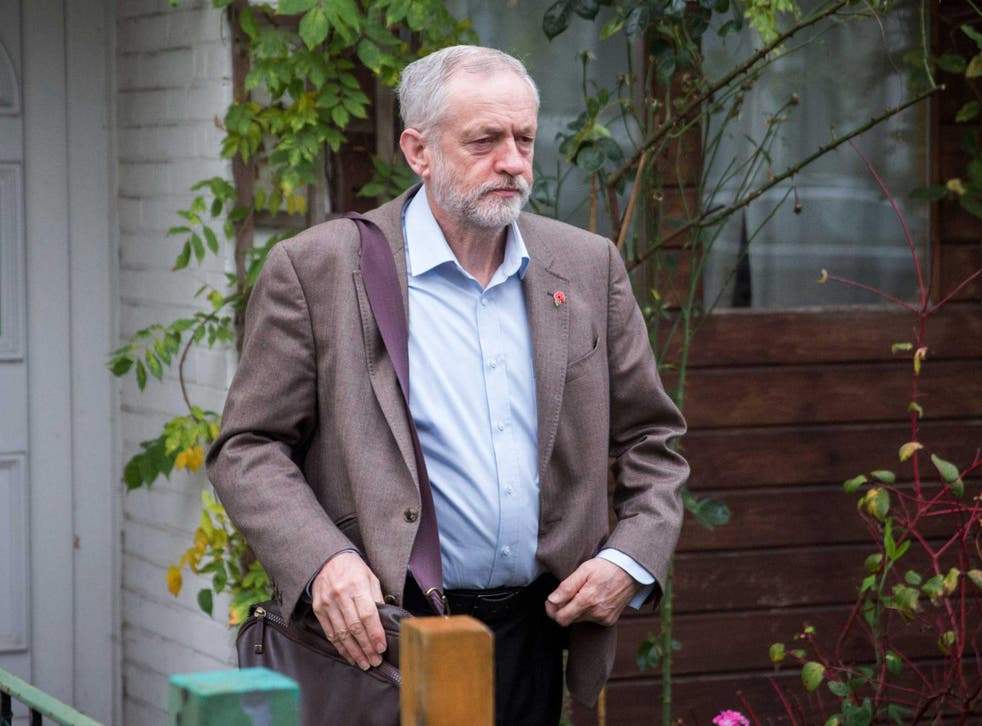 Jeremy Corybn has been praised for his stance against a 'shoot-to-kill' policy, and it comes from an unlikely quarter.
The Conservative politician Jacob Rees-Mogg said that while he did not agree with Mr Corbyn, he admired the Labour leader, a committed pacifist, for standing by his principles.
Mr Corbyn was heavily criticised in the wake of the Paris attacks for saying he was "not happy" with the idea of a shoot-to-kill policy aimed at terrorists attacking the UK.
Members of Mr Corbyn's own party have led the criticism against their leader, so Mr Rees-Mogg's comments, made during an appearance on the BBC's 'Have I Got News For You', are the more surprising for coming from a political opponent.
"He [Mr Corbyn] is a principled pacifist and he's expressed those views - and said that the police shouldn't necessarily shoot to kill terrorists - and he seems to have very little support from his own MPs in saying this, who have rather revelled in taking a stronger line," the MP for North East Somerset said.
"I don't agree with him on this [subject], but I rather admire his courage in saying something that is so deeply unpopular, but which he profoundly believes."
You can watch the clip below, which starts seven minutes in:
Host Victoria Coren Mitchell said the comments were "a very generous thing to say".
But Ian Hislop pointed out that Mr Corbyn had actually reversed his position just 24 hours later.
Mr Hislop was referring to the Labour leader's comments to the National Executive Committee on 17 November.
At that meeting Mr Corbyn said of his position: "But of course I support the use of whatever proportionate and strictly necessary force is required to save life in response to attacks of the kind we saw in Paris."
Mr Corbyn's pacifist stance is well known. As well as objecting to a shoot-to-kill policy, he also questioned the legal basis for the killing of Mohammed Emwazi, the Isis fighter seen in the group's videos apparently executing captives.
Emwazi was killed in a drone strike in Syria a day before the Paris attacks.
Register for free to continue reading
Registration is a free and easy way to support our truly independent journalism
By registering, you will also enjoy limited access to Premium articles, exclusive newsletters, commenting, and virtual events with our leading journalists
Already have an account? sign in
Register for free to continue reading
Registration is a free and easy way to support our truly independent journalism
By registering, you will also enjoy limited access to Premium articles, exclusive newsletters, commenting, and virtual events with our leading journalists
Already have an account? sign in
Join our new commenting forum
Join thought-provoking conversations, follow other Independent readers and see their replies