Jigsaw goes for the Kate Effect
The fashion chain that once employed the Duchess of Cambridge is hoping for a bit of royal magic
Genevieve Roberts
Sunday 24 June 2012 02:19 Comments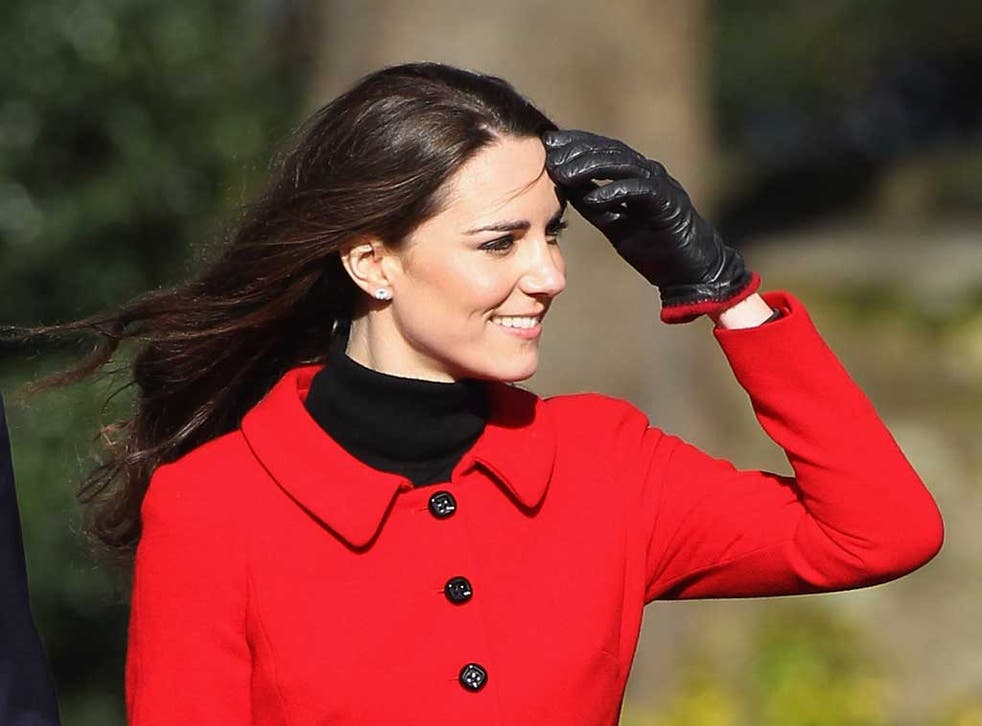 It is the fashion brand whose best-known staff member became a duchess. Now Jigsaw, whose owners are friends of the Middleton family and used to employ their daughter Kate, is undergoing a major shake-up.
It has hired Barbara Horspool, former creative director at the high-street chain New Look and head of womenswear design at Marks & Spencer, to give the brand more princess appeal in the hope that it will experience some of "Kate effect" seen in other parts of the retail industry.
If the Duchess of Cambridge does start wearing Jigsaw's clothes, which she rarely does, the company can expect a huge spike in sales. Profits doubled for Reiss last year, one of Kate's favourite high street brands, while Russell & Bromley Zipkin style knee-high boots registered a 663 per cent sales rise after they were worn by the duchess.She has been credited with boosting Britain's faltering economy by a remarkable £1bn, according to Mintel, such is the strength of the Kate effect, with outfits she wears selling out within days, and sometimes mere minutes.
One fashion insider said: "It's noticeable that Kate used to work for Jigsaw but never wears their clothes. So this could be described as a Get Kate operation."
Some critics say that Jigsaw is not the brand it was five years ago, and has become frumpy and stale. But Karen Kay, fashion commentator and royal observer, said: "It's ironic because the owners, Val and John Robinson, are family friends. I think it's the perfect brand for Kate at the moment. Jigsaw has well-made, nicely cut working-wardrobe clothes. They are perfect for her lifestyle. I'm surprised we don't see her in more of their clothes. The brand needs to re-excite their customers – it's like being in a long marriage – but if they aim for a younger customer they will alienate the Kates of this world."
Ms Kay believes the Kate effect makes the duchess "more than the Diana of her day". She said: "Diana was wearing couture, whereas Kate has made royal fashion accessible to everyone." She said the power of the internet, with blogs dedicated to identifying "What Kate Wore Today", leads to outfits selling out almost immediately after being worn by the duchess.
Adrian Day, spokesman for the Brand Consultancy, agrees that the power of the duchess's endorsement cannot be overestimated. "We see a four to seven-fold increase in sales," he said. "For little-known makes, the effect can be much more. The better known the brand, the lesser the effect."
But it is not just fashion that the duchess has had an effect on; St Andrews University has also become much more popular since she and Prince William studied there.
Poppy Dinsey, founder of WIWT – or What I Wore Today – said: "She always looks great, and is perhaps great fashion inspiration for people 10 years older than her. People really respect her clothes considering her brief: she is a classy role model, and I think everyone wants her hair. She doesn't need to be wearing high-street brands, so does amazing work for the British high street.
"With the outfits she wears, she opens people's eyes to the style and quality, so Jigsaw would be a perfect English heritage brand. But I wouldn't want to wear her clothes. I struggle to know who is buying the clothes she wears – perhaps people who work in the City and need to look smart every day."
Mid-blue
The £16 Tesco version of the "Kate Middy blue" dress sold out within an hour. The £385 Issa London dress, worn by the soon-to-be duchess in November 2010 sold out within hours
Birdie dress
The Kate Effect caused Orla Kiely's birdie wool jacquard shirt dress – reduced to £162.50 from £325 – sold out online in eight minutes in Feb 2012
Wimbas
The Alice Temperley white Moriah dress, believed to be down to £395 from £795, sold out within five minutes of the duchess appearing in it at Wimbledon in 2011
Tweed set
Within just 30 minutes of the Duchess appearing out and about in April 2012 in this blue tweed Rebecca Taylor skirt suit, it had entirely sold out
Register for free to continue reading
Registration is a free and easy way to support our truly independent journalism
By registering, you will also enjoy limited access to Premium articles, exclusive newsletters, commenting, and virtual events with our leading journalists
Already have an account? sign in
Join our new commenting forum
Join thought-provoking conversations, follow other Independent readers and see their replies