'Jihadi John': Mohammed Emwazi had anger management therapy in secondary school, says former teacher
Teacher says man unmasked as Isis militant needed help controlling his emotions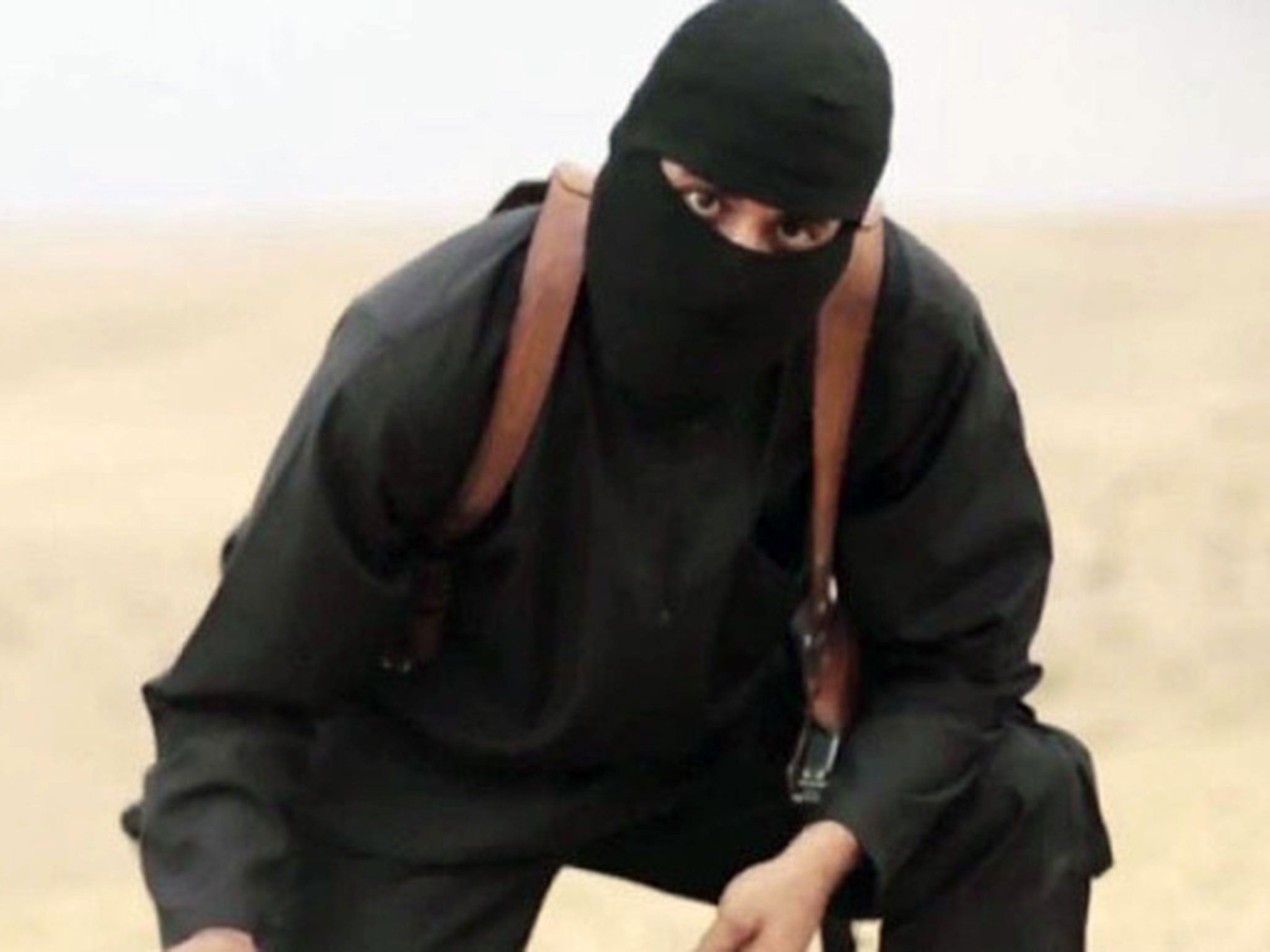 A former teacher of Mohammed Emwazi has said he received anger management therapy in secondary school after he was unmasked as the Isis militant Jihadi John in reports this week.
Emwazi was involved in a number of fights in his first year at the Quintin Kynaston school in west London and needed help controlling his emotions, the unnamed teacher told BBC's Newsnight.
"I'd say that Mohammed was a success story of our school, he went on to achieve everything that he wanted to do; he went to a university of his choice, and from the way he started in Year Seven to how he blossomed 'til he left at the end of sixth form was a huge achievement for him, so I'm very surprised ... " she said.
She described the 27-year-old as a "lovely, lovely boy" with a "real willingness to try and succeed".
"We'd find that he'd get very angry and worked up and it would take him a long time to calm himself down, so we did a lot of work as a school to help him with his anger and to control his emotions," she added.
Timeline: The emergence of Isis
Show all 40
She said it seemed to work, adding: "He had a lot of respect for all of the work that had been done for him at our school."
Emwazi reportedly struggled academically in primary school but improved in secondary school, where teachers described him as "diligent, hard-working…everything you would want a student to be".
An official statement from the school, released by Westminster Council yesterday, said it was "shocked and sickened" that the former pupil was involved in terrorism.
David Cameron has spoken out in defence of the intelligence and security agencies after associates of the London university graduate accused them of playing a part in his radicalisation prior to his departure to Syria.
Speaking after the militant - seen wielding a knife in a series of barbaric videos of hostage beheadings - was identified as Kuwait-born Emwazi, Mr Cameron said his "number one priority" was to ensure that those responsible for crimes against British citizens were "put out of action".
Scotland Yard has refused to confirm reports of Emwazi's identity.
Additional reporting by PA