Mohammed Emwazi: 'Jihadi John' warned younger brother not to follow him to Syria and Isis
Emwazi told 22-year-old Omar that his own encounters with the British security services had wrecked his life in Britain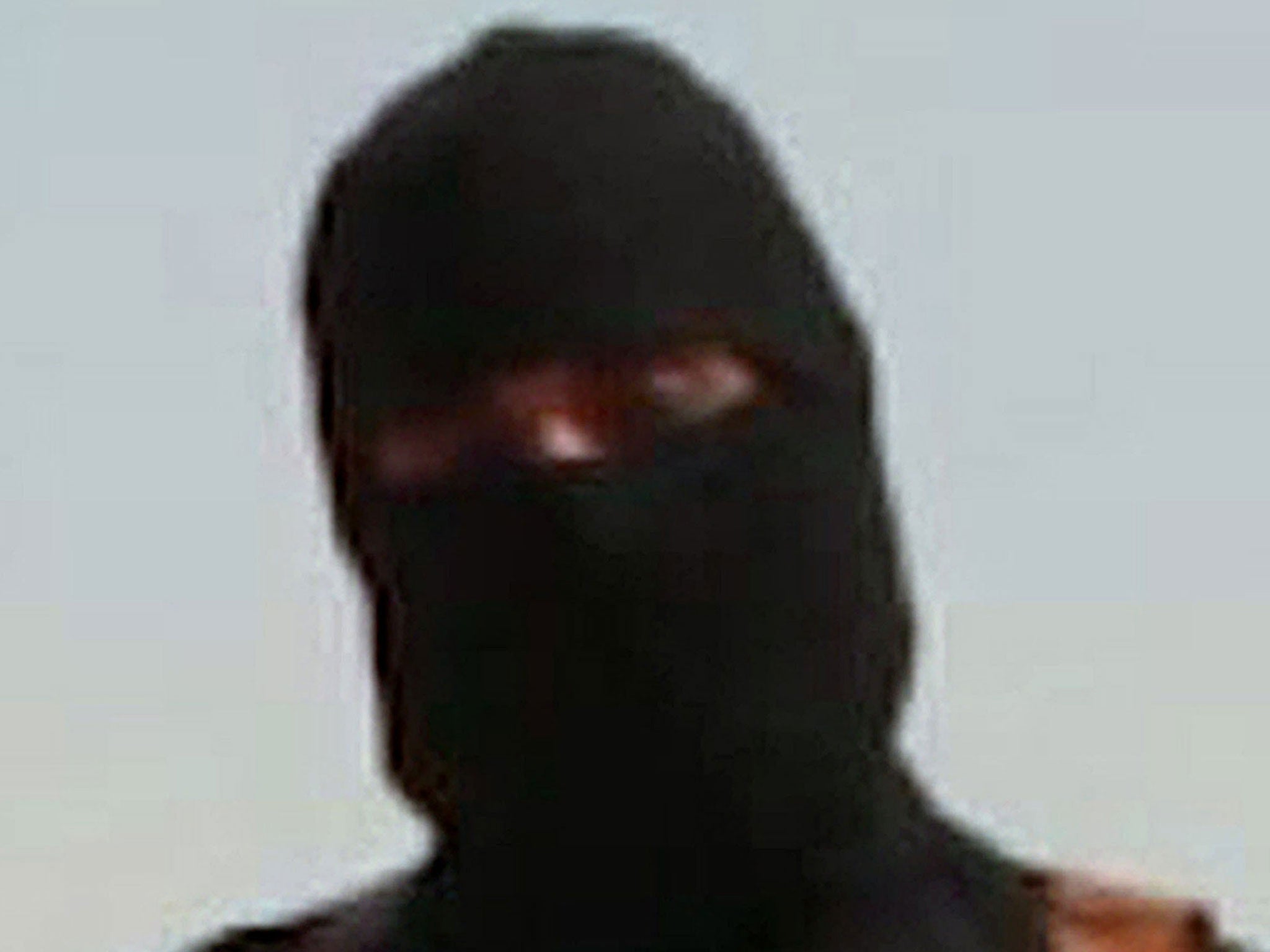 Mohammed Emwazi, the terrorist known as Jihadi John who was killed by a drone strike last year, had warned his brother not to follow in his footsteps before leaving for Syria.
Emwazi told his younger sibling Omar, 22, that his own encounters with the British security services had wrecked his life in Britain and had ended his plans for marriage and work in his homeland of Kuwait.
In an interview last year before his brother's death in November, Omar described Emwazi's turmoil while he was under surveillance by MI5 and Scotland Yard between 2009 and 2012.
ISIS killer dubbed new 'Jihadi John'
Omar recalled: "He wasn't the type of guy to complain... but he would say: 'Don't be like me.' He was always saying: 'Learn from other people's mistakes.' He would basically say: 'Look where I am. I can't get married and I can't get a proper job. I can't travel and I can't go nowhere'."
Omar says his brother had made several attempts to return to Kuwait but was blocked each time by the security services. But in late 2012 Emwazi did finally manage to find a way of escaping Britain, leaving via the port of Dover. He entered Syria through Turkey before joining a group of foreign fighters allied to al-Qaeda.
When a section of these fighters decided to give an oath of allegiance to Abu Bakr al-Baghdadi, the leader of Isis, Emwazi followed. In 2014 and 2015 Emwazi took part in at least seven beheadings of hostages, including two Britons and three Americans, and became one of the most reviled terrorists in modern times.
Omar Emwazi believes his brother, who was 27 when he was killed last year, must take ultimate responsibility for all his actions. But he also believes that the role British and foreign security services played in preventing his brother from leaving Britain for a new life in Kuwait was a key radicalising factor. "The thing is they would never leave him alone," he claimed. "When it happens constantly it becomes the norm."
He said his brother rarely appeared angry about his situation. "It's not like he is suddenly going to get frustrated again. So this was how it was for him and he just carried on."
In pictures: The rise of Isis
Show all 74
MI5 and Scotland Yard viewed Emwazi very differently. They believed he was part of a dedicated network of Islamist extremists who were supporting terrorism activities in the UK and Somalia.
This group of west London Islamist extremists were led by two older Muslim men who had mentored Emwazi – Bilal al-Berjawi and Mohamed Sakr. They were killed in Somalia while fighting with the terror group al-Shabaab. But their influence on the more impressionable Emwazi was confirmed last week by Isis when it published an obituary in the latest edition of the terror group's online magazine.
The article claims that, after Berjawi was killed in a US drone strike in 2012, Emwazi took over his dead friend's fatherly duties by taking Berjawi's son on regular visits to London Zoo. The surviving west London network of young Islamists were regularly involved in debating the atrocities witnessed in Syria by the terror groups who would later emerge as the Islamic State.
A source who spoke to Emwazi at the time said that his London group was split down the middle as to whether it was right to murder innocent people to further the jihadi cause. According to the source, Emwazi was one of those who believed such atrocities could be justified on the basis that Western powers were responsible for killing Muslims.
But it has now emerged that in 2009 Emwazi had embarked on a new life in Kuwait – and may never have returned to the UK and set off on his murderous path had it not been for painful toothache.
Unable to find a dentist in Kuwait to fix his teeth, he flew back to the UK in early 2010 to seek out his family dentist in Maida Vale, west London. But when he tried to return to Kuwait in June the same year, he found his path blocked by the security services.
His friends say that Emwazi had not been interested in practising his religion while he was at school. But after 2009, he was praying four or five times a day according to Islamic custom. By all accounts he was diligent in his studies and made good progress – and on one occasion broke down in tears during a lesson. He admitted to his teacher that he was upset about leaving the hospital bedside of a respected member of the Islamic community who died while Emwazi was in the canteen.
His interest in religion had taken over from his academic endeavours and his final university results reflect this, as he failed one of his modules and scraped through his other courses with low marks.
According to friends, Emwazi was still determined to leave the UK. "He was looking for marriage and really wanted to live abroad," a friend said. "But he had a fiancée in London and I think had 'sat down' with her family. I told him he should marry her."
Emwazi's fiancée, like his mentor Berjawi's, was a Somali woman. When her family was contacted by the security services, he believed a line had been crossed.
Robert Verkaik's 'Jihadi John: The Making of a Terrorist' is published on Thursday 28 January by Oneworld
Join our commenting forum
Join thought-provoking conversations, follow other Independent readers and see their replies