'Jihadi John': Talk with anti-gay scholar postponed at university where Mohammed Emwazi studied
Students launched a petition to stop Dr Haitham Al-Haddad speaking at the University of Westminster a day before the launch of an LGBT festival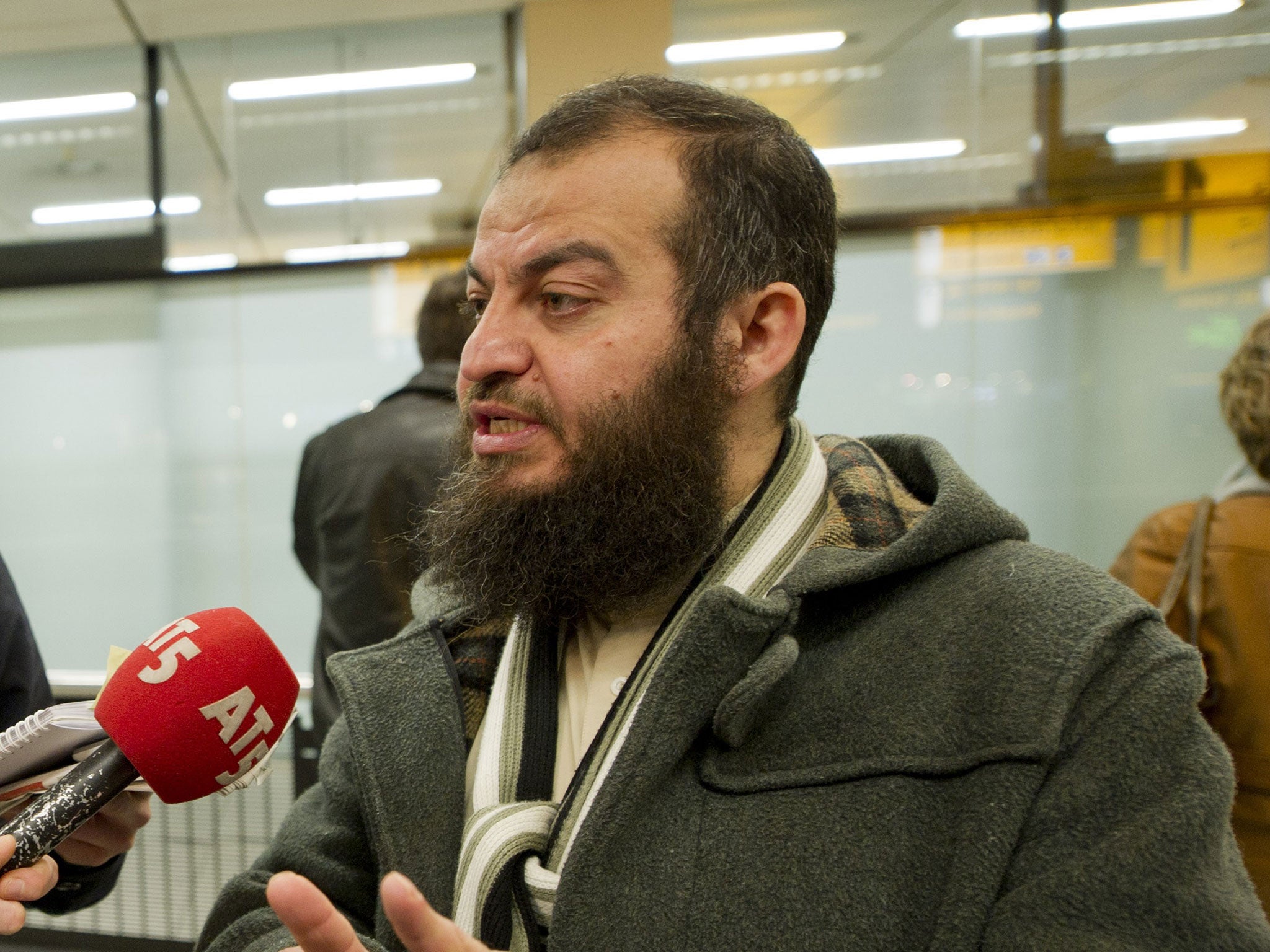 A London university has postponed a speech by a controversial anti-gay Islamic scholar, who was scheduled to appear at the university where a man suspected to be Isis militant 'jihadi John' studied.
Over three thousand people have signed a petition calling on the University of Westminster to stop Dr Haitham Al-Haddad scholar from speaking the day before a national festival for lesbian, gay, bisexual, and transgender (LGBT) students is to be launched at the institution - over fears his presence could make campus unsafe for participants.
LGBT students from over 100 universities are expected to attend the three-day festival, which includes a political panel discussion with BBC presenter Evan Davies and writer Owen Jones.
Dr Haitham Al-Haddad has sparked a controversy for labelling homosexuality a "scourge" and a "criminal act" in an article published on an Islamic website, and arguing that there is a "proper" way of performing FGM in a YouTube video.
The University of Westminster Islamic Society (UW Isoc) had invited the scholar and television presenter to appear as a keynote speaker at an event called "Who is Muhammad" tonight, which the group said was solely aimed at discussing the life of the religious figure.
It added that LGBT topics were not scheduled to be spoken about, and the invitation to Dr Al-Haddad had not been invited as an indirect affront, insult or gesture of indifference "towards any part of the student community."
Timeline: The emergence of Isis
Show all 40
Earlier this week, the university said the institution would allow Dr Al-Haddad to speak in line with its commitment to freedom of speech, and said it has a strict speaker policy.
Today, the institution told UW Isoc that the event would be postponed, after it was revealed that alumnus Mohammed Emwazi, 27, was believed to be an executioner pictured in Isis videos showing the beheading of Western hostages.
One student responded to the postponement on the UW Isoc Facebook page by saying it was a "knee jerk reaction" which "makes it seem as if the Isoc is somehow responsible for his actions, which is just going to fuel Islamaphobia on campus"
A spokesperson from the University of Westminster said that the event was postponed due to "increased sensitivity and security concerns" but did not disclose whether it was linked to reports surrounding Emwazi.
In a separate statement concerning Emwazi, who left the university six years ago, it said: "If the allegations of terrorist activity are true, we are shocked and sickened by the news. Our thoughts are with the victims and their families.
"We have students from 150 countries and their safety is of paramount concern.
"With other universities in London, we are working to implement the government's Prevent strategy to tackle extremism."
A Student Pride Spokeperson statement said of reports Emwazi is 'Jihadi John': "This weekend our event at the University of Westminster will stand by the side of LGBT students and those at Westminster who will surely be shocked by this news.
"Student Pride was set up 10 years ago in response to a homophobic speaker; we will continue to challenge extremist and bigoted views.
"If the University decides to re-schedule we hope the talk 'Who is Muhammad' goes ahead with a different speaker who does not have a history of homophobic comments," he added.
Join our commenting forum
Join thought-provoking conversations, follow other Independent readers and see their replies