'Jihadi John': Cruelty and computer skills of Isis's British executioner
His London accent was a gift, but Mohammed Emwazi had plenty more to offer the militant group
Ian Johnston
Thursday 26 February 2015 21:49 Comments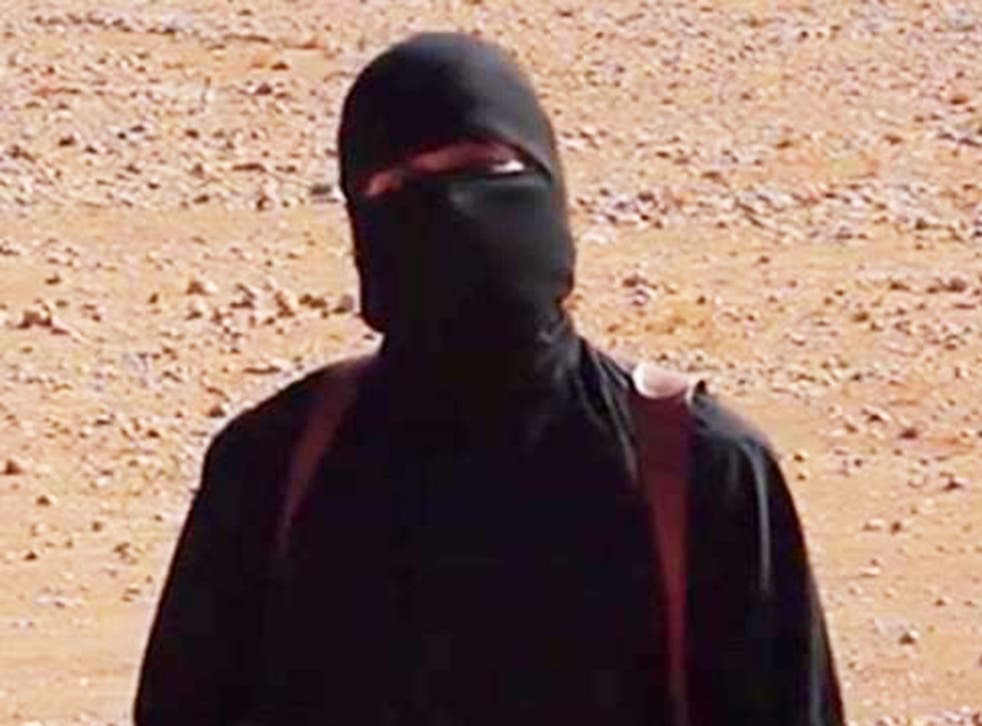 The propaganda value for Isis of "Jihadi John" was made clear by the nom de guerre he gave himself: Abu Abdullah al-Britani.
The fact that Mohammed Emwazi was born in Kuwait was overlooked. Simply by having a chief executioner who spoke with a London accent – which led to him being given an everyman nickname in the press, with a traditional British feel, and being grouped with other UK militants known as "the Beatles" – Isis hoped to inspire more like-minded British and European citizens to join their cause.
A former Isis member said he saw Emwazi on several occasions in Syria but that it would have been "too dangerous" to ask him any questions as he was "the British guy who slaughters people", according to an account he gave to The Guardian.

One former hostage freed by Isis said Emwazi was quiet and appeared to be intelligent – yet even by Isis standards he was seen as a fearsome figure, an executioner willing to kill on command.
Didier François, a French journalist who was held captive by Emwazi, told CNN that the British jihadis were more "extreme" than the other Isis members, giving out "harsher" beatings to captives. And the man he believed to be Emwazi stood out in his memory. "He's not somebody you'd like to have to deal with."
Isis fighters in Kobani (2014): Civilians flee as militants enter Syria-Turkey border

Show all 22
Although Emwazi's importance as a propaganda tool in the West has thrust him into the spotlight, it is unlikely that he holds any great power. Isis is known to operate a strict command structure. Its commanders are for the most part Iraqis, with Syrians occupying a more junior role; foreign fighters are a distant third in the hierarchy.
But Emwazi, who studied computer programming at Westminster University, is thought to have proved valuable in the cyber war against Western intelligence agencies eager to penetrate Isis communications.
Britain's GCHQ and the US National Security Agency have reportedly been thwarted in their attempts to find a way around the militant group's internet security, with online messages appearing to emanate from Tel Aviv.
However, it is unknown whether Emwazi was directly involved in developing the group's IT network.
Register for free to continue reading
Registration is a free and easy way to support our truly independent journalism
By registering, you will also enjoy limited access to Premium articles, exclusive newsletters, commenting, and virtual events with our leading journalists
Already have an account? sign in
Join our new commenting forum
Join thought-provoking conversations, follow other Independent readers and see their replies