JK Rowling responds to accusation Meghan Markle is 'unsuitable' match for Prince Harry
People are now using #TeamDivorcée across Twitter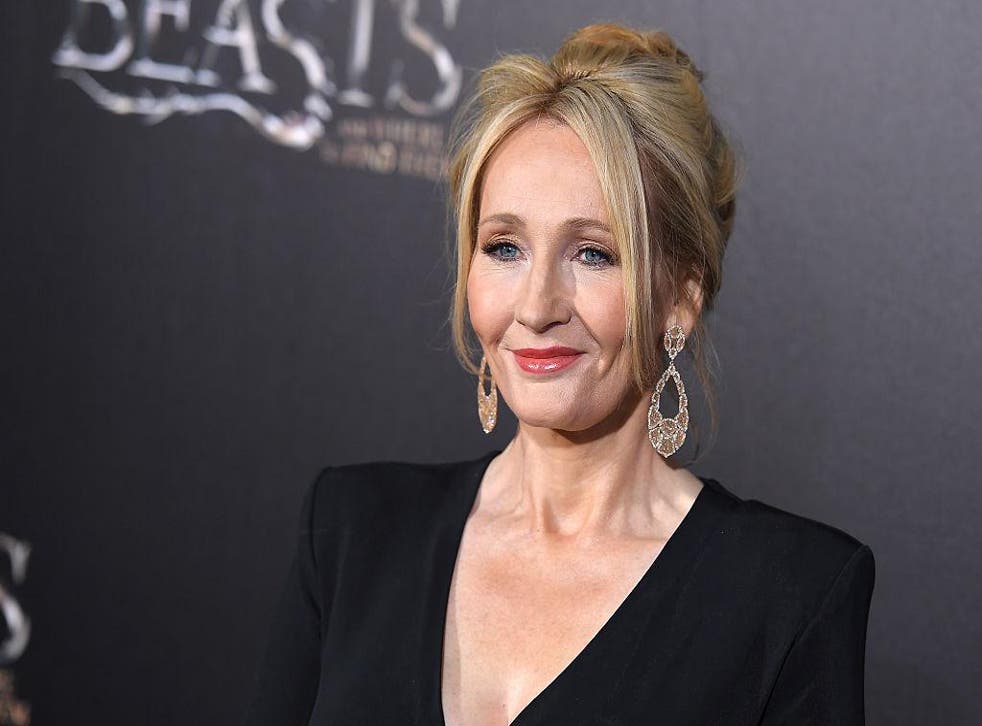 JK Rowling has stepped in to defend Meghan Markle after a magazine suggested she was an "unsuitable" match for Prince Harry.
Amid the widespread celebration about his engagement to American actress, Melanie McDonagh penned a piece for the The Spectator about their forthcoming nuptials.
The magazine then tweeted a a link to the story, underneath the caption: "Meghan Markle is unsuitable as Prince Harry's wife for the same reason that Wallis Simpson was unsuitable: she's divorced and Harry's grandmother is supreme governor of the CofE"
The lover of Edward VIII, Simpson was an American divorcee, who it became clear he wanted to marry, against the advice of many of his advisers who did not believe that the head of the Church of England, should marry a divorced woman
Just 11 months before he was due to be crowned king, Edward renounced the throne due to his relationship with her and the couple married and spent much of their lives in France.
Unhappy with the comparison drawn with Ms Markle, people on Twitter were quick to point out that Prince Harry's father and the current heir to the throne, Prince Charles, and his wife Camilla, were both divorced before their marriage in 2005. Princess Anne divorced from her husband in Captain Mark Philips in 1992, while Prince Andrew and Sarah Ferguson divorced in 1996.
In addition to the marital status of many members of the royal family, it was also pointed out that the Church of England was created by Henry VIII in order for him to secure a divorce from his first wife, Catherine of Aragon, which allowed him to marry Anne Boleyn. The Tudor king became the Supreme Head of the Church of England, secured an annulment of his marriage against his first wife, and later divorced his third wife, Anne of Cleves.
JK Rowling responded to the assertion that Ms Markle is an "unsuitable" match with one hashtag: "#TeamDivorcée".
People were quick to follow her lead, tweeting their support for the Suits star.
The hashtag has become popular once again since the author sent the tweet, which has now been liked more than 17,000 times.
Join our new commenting forum
Join thought-provoking conversations, follow other Independent readers and see their replies