Jo Cox's husband warns over spread of fascism
'I'm not suggesting that we become defeatist, but unless we are clear about the size and scale of the challenge we will be defeated by it'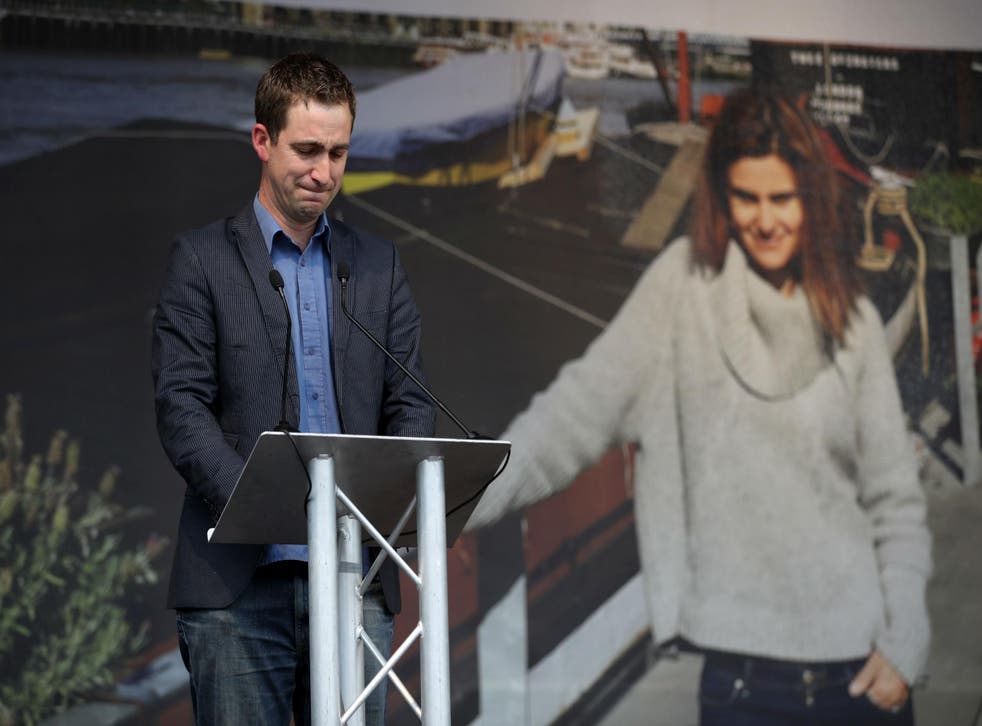 The husband of the murdered MP Jo Cox has warned over the spread of fascism and urged communities to stand together against division and hatred.
Speaking at Amnesty International's national conference in Nottingham yesterday, Brendan Cox said: "We are facing a new threat today – one that we still haven't fully appreciated.
"We have got into the absurd position of celebrating fascists coming second in national elections, rather than first, as if that is a great outcome. I'm not suggesting that we become defeatist, but unless we are clear about the size and scale of the challenge, we will be defeated by it."
Ms Cox, a Labour MP, died after being shot and stabbed outside her constituency surgery in Birstall, West Yorkshire on 16 June by far-right extremist Thomas Mair.
Mr Cox accused the leaders of populist movements of being "racists, bigots and xenophobes" with the "intent on tearing our communities apart" and said "we should call them for what they are".
"The threat of rising far right extremism is real and it isn't going to go away quickly. But with resolution, a concerted attempt to reach out and a focus on building closer communities we can and we will defeat it," he said.
It is not the first time Mr Cox called for unity in the face of terrorism. Following the Westminster attack, he urged Britain not to let itself be divided, saying the assailant no more represents British Muslims than his wife's murderer represented the people of Yorkshire.
Jo Cox tributes - in pictures

Show all 20
In an alternative Christmas message, Mr Cox also called for an end to the "rise of hatred". He said 2016 had been a "wake up call" and that 2017 had to be the year of unity.
To commemorate the first anniversary of Ms Cox' death, people across the UK are encouraged to get together with their neighbours and share food to celebrate what they have in common.
The Great Get Together will be held on the weekend of 17-18 June.
Register for free to continue reading
Registration is a free and easy way to support our truly independent journalism
By registering, you will also enjoy limited access to Premium articles, exclusive newsletters, commenting, and virtual events with our leading journalists
Already have an account? sign in
Register for free to continue reading
Registration is a free and easy way to support our truly independent journalism
By registering, you will also enjoy limited access to Premium articles, exclusive newsletters, commenting, and virtual events with our leading journalists
Already have an account? sign in
Join our new commenting forum
Join thought-provoking conversations, follow other Independent readers and see their replies