Jo Cox and White Helmets awarded joint peace prize
'Jo was inspired by the White Helmets because they personified some of the best about humankind in some of the worst circumstances'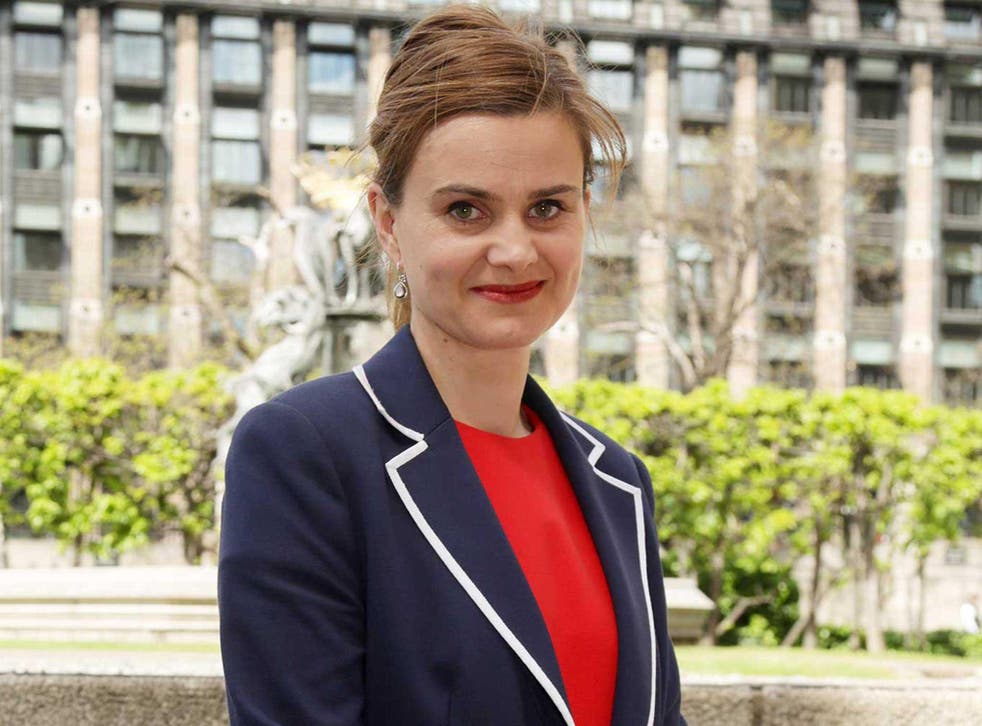 The late Labour MP Jo Cox and the Syrian volunteer rescue workers known as the White Helmets are to be honoured with a joint peace prize.
The ceremony will be held next week in Coventry at the Rising Global Peace Forum, which was launched last year by Archbishop Desmond Tutu, on the anniversary of the Coventry blitz, a night of devastating Luftwaffe bombing during the Second World War.
An outcry of national mourning followed the MP's killing last June. She was known as a vocal advocate for various humanitarian causes, including the White Helmets' work in Syria.
Ms Cox's husband Brendan said she would have been delighted to see the group honoured.
"Jo was inspired by the White Helmets because they personified some of the best about humankind in some of the worst circumstances. These are the people who run towards danger when others run away," he said.
"They've saved over 70,000 lives and helped many more and, for Jo, they were a symbol of how, even in the depth of inhumanity, humanity can still respond and individuals can still find that compassion, that commitment and that service in their hearts.
"Jo worked on Syria for many years and she focused on it not because it was high profile but because it was the clearest case in the world of where civilians were at risk and the international community was ignoring their plight, saving up all sorts of problems for itself in the future.
"But it's not just about Syria – this is about standing up for what is right and for our values in the face of threats, and those threats come in different forms."
Shortly before her death, Ms Cox had written to the Nobel Peace Prize committee to nominate the civilian group. However it was awarded to Colombia's president Juan Manuel Santos for his work ending the country's civil war.
Mr Cox said: "In one of the last speeches that Jo gave she said that all that was required for evil to triumph was for good men and women to do nothing. That is even more true today."
Former aid worker Ms Cox was co-chair of the Friends of Syria All-Party Parliamentary Group with MP Andrew Mitchell, and fought for greater protections for Syria's civilian population.
Mr Mitchell, who will be speaking at the conference, paid tribute to his late colleague.
"I'm delighted by the decision to award her and the White Helmets with the global peace prize," he said.
"I hope this will help in keeping her memory alive for future generations to learn from this talented woman."
The recognition comes as the trial of Thomas Mair, the man accused of fatally shooting and stabbing her, begins.
The MP for Batley and Spen was killed in front of her constituency surgery in Birstall, West Yorkshire, on 16 June.
Join our new commenting forum
Join thought-provoking conversations, follow other Independent readers and see their replies