94-year-old peaceful protester wins eight-year legal battle to be removed from police 'extremism database'
Veteran demonstrator overturns police decision to store personal details even though he has no criminal record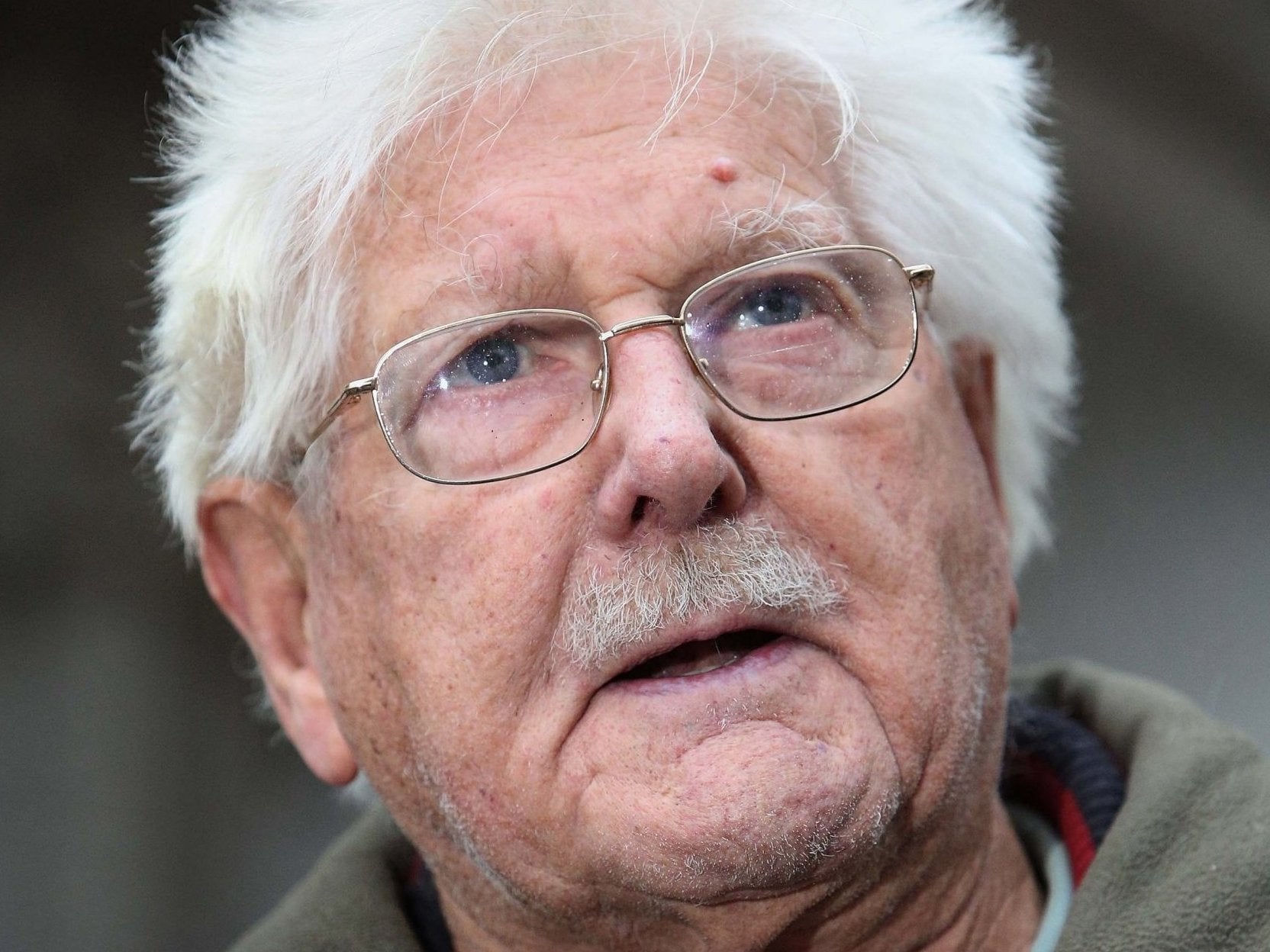 A 94-year-old peaceful protester and war veteran has won an eight-year legal battle to have his details removed from a police "extremism" database.
John Catt, who has regularly attended public demonstrations since 1948, had been fighting to remove his personal details and information about his attendance at various protests from police records.
The political campaigner from Brighton, East Sussex, has no criminal record.
He argued that his details being held on the National Domestic Extremism Database was unlawful and breached his right to privacy under Article 8 of the European Convention on Human Rights.
Mr Catt had been involved with the campaign group Smash EDO – which aimed to shut down the US-owned company's weapons factory in Brighton – and was twice arrested at demonstrations for obstructing a public highway.
However, he had never been charged with a crime, nor accused of any violence or direct involvement in criminal activities by Smash EDO, according to the European Court of Human Rights (ECHR) ruling.
Mr Catt's lawyer, Shamik Dutta, said the ruling set "an important precedent that it is unlawful for governments across Europe to label citizens engaged in peaceful protest 'domestic extremists' and put them on a searchable database for a potentially indefinite period".
He also noted the importance of the ECHR "in protecting privacy and the right to protest in the UK".
Liberal Democrat home affairs spokesperson Ed Davey agreed the judgment showed the "crucial role the ECHR plays in protecting British rights and freedoms".
"The UK should be championing human rights around the world, not violating the rights of its own citizens," he said. "Keeping an innocent protestor's personal details on a 'domestic extremism' database for years – and refusing to delete them – is a clear breach of his privacy. As today's judgment states, it is also a breach of the UK's commitment to uphold human rights.
"While the police must have the powers and resources to keep us all safe, there must also be proper safeguards for the privacy of innocent people."
Mr Catt took his court battle to Europe after Supreme Court justices in the UK overturned an earlier ruling in his favour.
He learned his information was being held when he made a subject access request to the police under the Data Protection Act 1998 in March 2010.
He discovered 66 entries between March 2005 and October 2009 that mentioned him on an "extremism database".
This included records of his attendance at Smash EDO demonstrations, a demonstration at the 2007 Labour Party conference, a pro-Gaza demonstration and a demonstration against "New Labour" organised by trade unions in 2009.
Mr Catt's name, date of birth, address and presence at the events were recorded by police.
Support free-thinking journalism and attend Independent events
A picture of him was also stored and in some cases his appearance was described.
He asked the Association of Chief Police Officers to delete the entries but was refused without explanation.
After a 2012 report on undercover police operations designed to obtain intelligence about protest movements concluded Mr Catt's information was being unnecessarily stored, many of the entries referencing him were removed.
In March 2013, Mr Catt won his case at the Court of Appeal after a defeat at the High Court in the previous year.
The Court of Appeal judges decided his information had been held for a "disproportionate" length of time, despite being first retained lawfully.
However, a subsequent case in the Supreme Court ruled in favour of police lawyers.
Mr Catt described his fight as being "for the sake of other innocent people who lawful political activities are being monitored by the state".
"This is an example of the erosion of freedom and a violation of private life," he said.
Agencies contributed to this report
Join our commenting forum
Join thought-provoking conversations, follow other Independent readers and see their replies