John Lewis and Lloyds cut 2,570 jobs in business shake-ups
Union calls for bank changes to be put on hold during pandemic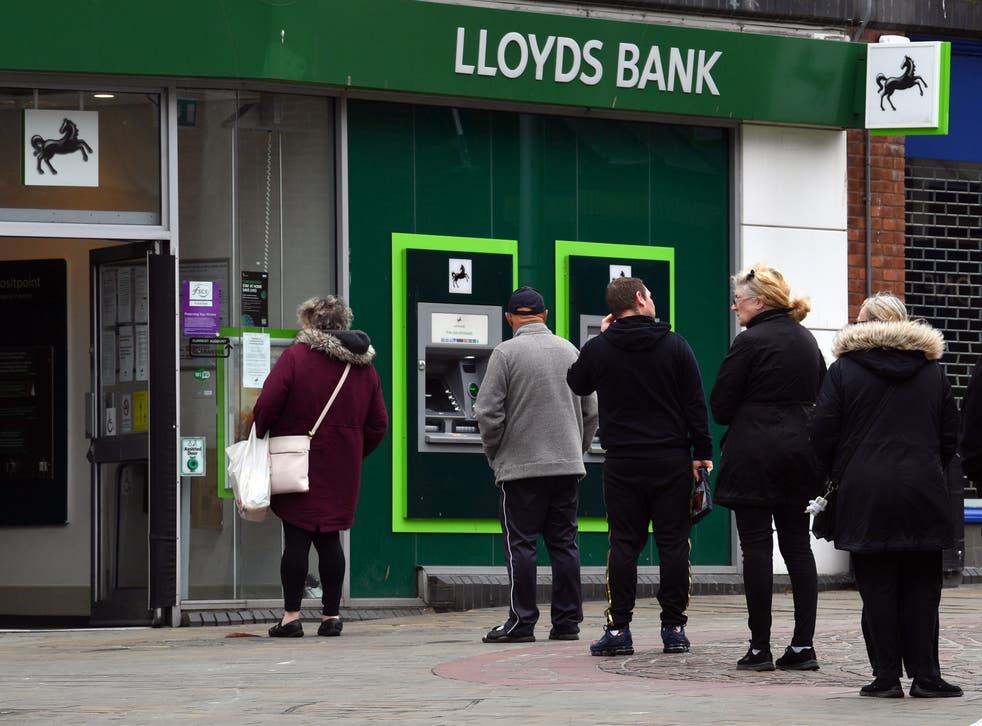 Two UK employers have announced a total of about 2,570 job cuts as they shake up their businesses.
The John Lewis Partnership (JLP) is to axe up to 1,500 jobs at its head office as it drastically cuts costs, and Lloyds Banking Group says it is planning to cut 1,070 jobs.
The retail giant, which runs John Lewis department stores and Waitrose supermarkets, said the job losses, due to take effect by April, would help it to save £50m as it seeks to save £300m a year by 2022.
For Lloyds group, it is the second set of redundancies announced in two months under a major restructuring programme aimed at helping the company "adapt to customers' changing needs".
The cuts will mostly affect staff in its retail banking and group transformation teams, and will not mean further branch closures, the bank said.
The shake-up will also mean 340 jobs being created across the business, meaning a net loss of around 730 roles, managers said.
Earlier this year, John Lewis Partnership revealed plans to shut eight John Lewis stores with the loss of 1,300 jobs and the closure of four Waitrose stores in a move that cost 124 jobs.
In September, the group also told staff they would not receive a bonus for the first time since 1953 after it dived to a £635m pre-tax loss for the six months to July.
The partnership said the latest cuts were part of an efficiency plan designed to "create an agile and flexible head office" that was closer to customers and frontline staff.
Lloyds Banking Group (LBG) in April revealed a massive drop in profits following worsening economic conditions in the first three months of the year.
And just two months ago, the group unveiled plans to axe 865 jobs, mainly in its insurance, wealth and retail teams.
A spokeswoman for the group, the UK's largest mortgage lender, said: "This morning we shared changes to some of our teams and we can confirm a net reduction of around 730 roles.
"These changes reflect our ongoing plans to continue to meet our customers' changing needs and make parts of our business simpler."
She said most staff being made redundant would not leave until January at the earliest.
"We will help colleagues who are affected find new roles and redeployment opportunities wherever possible and everyone will be given access to a package of training and support designed to help them secure their next position, whether within or outside of our business," she added.
The Unite union branded the move as a "shameful decision", and called for the bank to postpone its restructuring while Covid-19 is on the increase.
Rob MacGregor, Unite national officer, said: "Unite cannot comprehend why LBG would choose to cut 1,000 staff who have given the bank such commitment and dedication during a global pandemic.
"These staff have worked tirelessly despite any risks to themselves."
Sharon White, chairman of the John Lewis Partnership, said: "Our partnership plan sets a course to create a thriving and sustainable business for the future.
"To achieve this, we must be agile and able to adapt quickly to the changing needs of our customers.
"Wherever possible, we will seek to find new roles in the partnership and we'll provide the best support and retraining opportunities for partners who leave us."
Additional reporting by PA
Join our new commenting forum
Join thought-provoking conversations, follow other Independent readers and see their replies