Jonathan Sacks: Former chief rabbi dies aged 72
Life peer hailed as 'giant of Jewish community and wider society'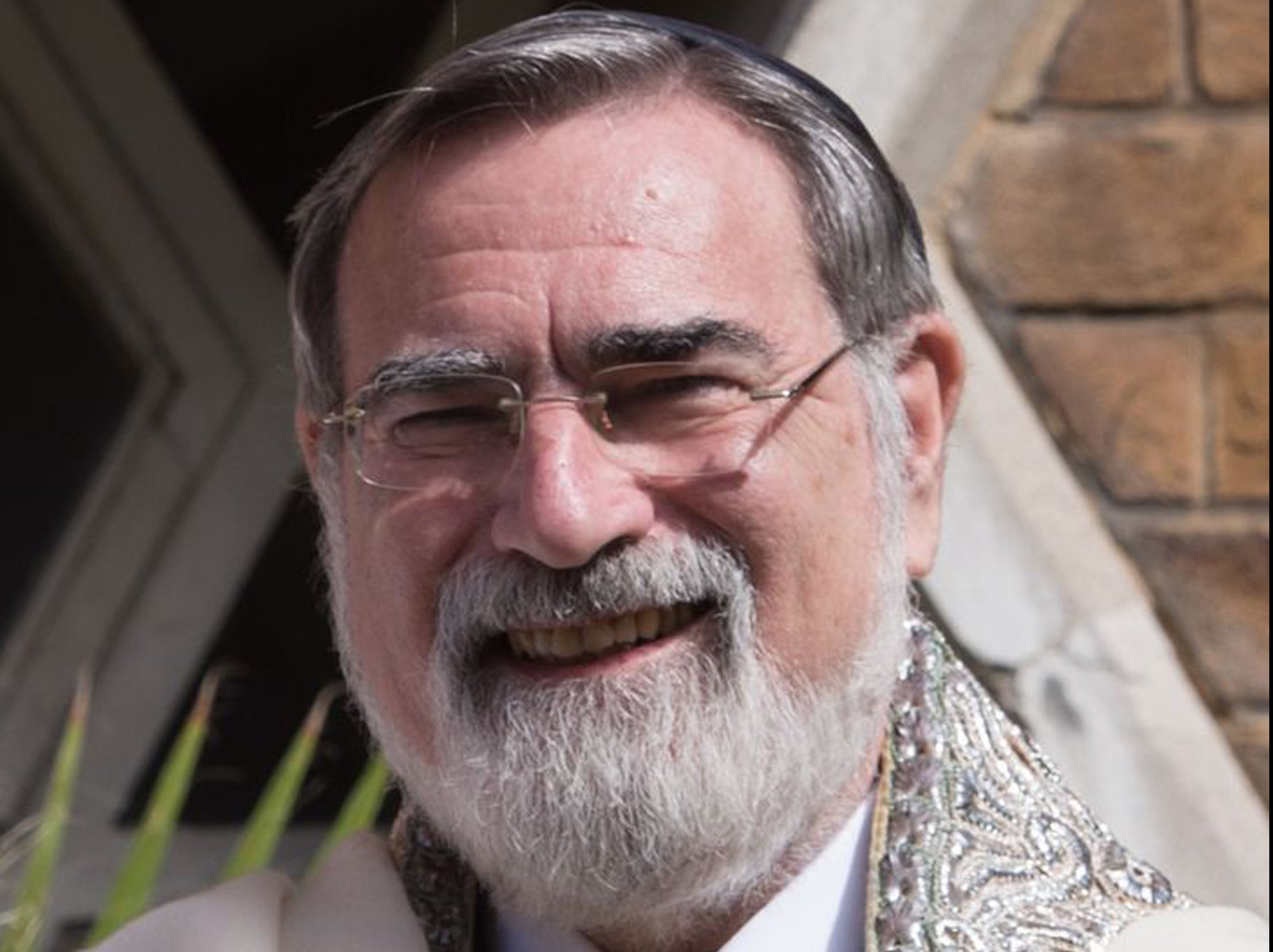 Lord Jonathan Sacks, the former chief rabbi, has died aged 72.
Lord Sacks served as the figurehead of British Jews for 22 years before stepping down in September 2013.
He was made a life peer in 2009 and became a familiar voice through his regular broadcasts on BBC Radio 4's Today programme.
His death on Saturday morning was confirmed in a statement by his Twitter account at 6pm.
It said: "Baruch Dayan Ha'Emet. It with the deepest sadness that we regret to inform you that Rabbi Lord Jonathan Sacks (HaRav Ya'akov Zvi ben David Arieh z"l) passed away early this morning, Saturday 7th November 2020 (Shabbat Kodesh 20th MarCheshvan 5781)."
Lord Sacks' successor as chief rabbi of the United Hebrew Congregations of the Commonwealth, Ephraim Mirvis, described him as "a Torah luminary and intellectual giant who had a transformative global impact".
The chief rabbi added: "Rabbi Lord Sacks was an extraordinary ambassador for Judaism, helping many to understand and be proud of their heritage. He will be deeply missed, not just within the Jewish world, which benefited immeasurably from his teachings, but far more widely, by all those whose lives he enlightened with his wisdom, profundity and inspiration."
Marie van der Zyl, president of the Board of Deputies of British Jews, described Lord Sacks as a "giant of both the Jewish community and wider society".
She added: "His astounding intellect and courageous moral voice were a blessing to all who encountered him in person, in writing or in broadcast.
"His outstanding tenure as chief rabbi led to a revolution in Jewish life and learning which has ensured his legacy will pass not just through his own beloved family, but through generations of our community's young people too."
The president of the Conference of European Rabbis, Chief Rabbi Pinchas Goldschmidt, said: "We are truly saddened to hear of the passing of our Associate Vice President, Rabbi Lord Sacks, as we come out of the Sabbath. Rabbi Sacks was a giant of World Jewry and will be truly missed. His scholarship and oratory skill were without parallel and he has been an inspiration to an entire generation, no matter their faith.
"We hope his memory will be a blessing to his family and all those who were influenced by him."
Lord Sacks was an outspoken critic of Jeremy Corbyn and claimed in September 2018 that Jews considered leaving Britain because of the threat of antisemitism in the Labour party. He said that Mr Corbyn was "as great a danger as Enoch Powell".
Labour leader Sir Keir Starmer tweeted: "I want to express my condolences on the passing of former chief rabbi Lord Jonathan Sacks.
"He was a towering intellect whose eloquence, insights and kindness reached well beyond the Jewish community.
"I have no doubt that his legacy will live on for many generations."
Boris Johnson said he was "deeply saddened" by Lord Sacks' death and added: "His leadership had a profound impact on our whole country and across the world.
"My sincere condolences to his family, friends and the Jewish community. May his memory be a blessing."
Former prime minister Tony Blair said he was "deeply distressed and sad" at the death of Lord Sacks.
He added: "Jonathan was a wonderful friend, a beloved mentor, a philosopher of extraordinary insight and of course a religious leader respected well beyond the Jewish community and well beyond the shores of Britain."
Join our commenting forum
Join thought-provoking conversations, follow other Independent readers and see their replies