Police arrest journalist wearing press pass during climate protest
Body camera footage shows photographer identifying himself as member of the media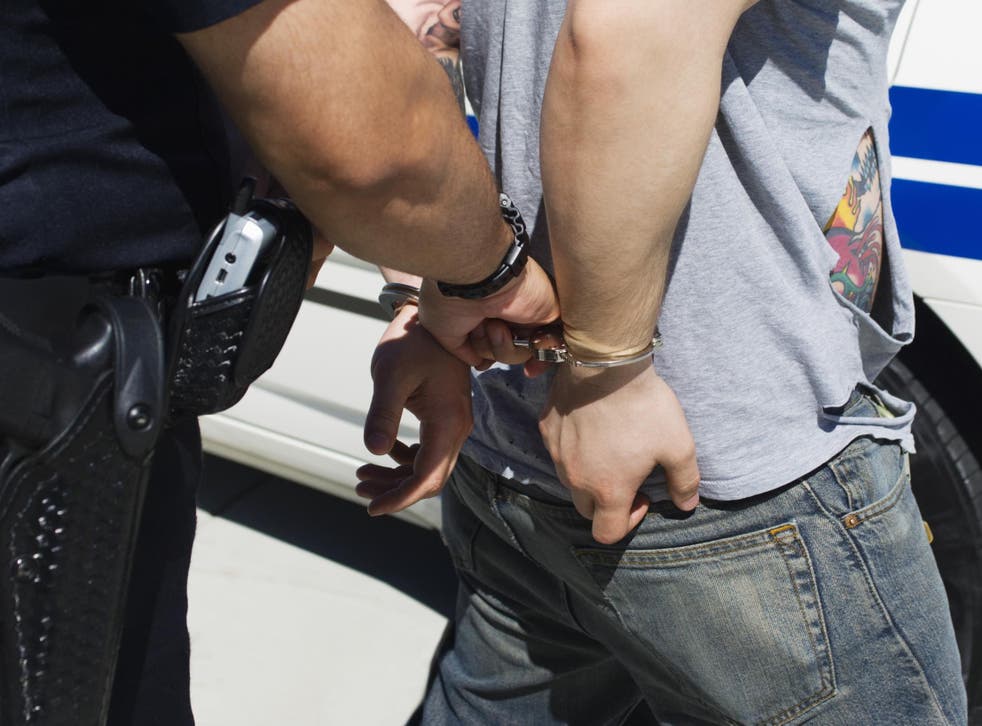 Metropolitan Police officers arrested a journalist filming climate activists protesting at Heathrow Airport, despite the man identifying himself as a member of the press.
Guy Smallman, an experienced photojournalist, was filming two protesters at the site on Wednesday and has since been released without charge.
The activists were from the group Heathrow Pause, which opposes the airport's expansion.
They were flying toy drones through the airport's exclusion zone on Wednesday.
"I arrived at around 11 am," Mr Smallman told The Independent.
"Some police officers from the National Crime Agency were there. There were also armed police officers but they kept a distance.
"Some [uniformed] police officers arrived eventually."
Mr Smallman said he was wearing his press card around his neck.
One officer approached him and asked him which company he was filming for.
The photojournalist regularly files images for Getty and explained that he planned to send them photos of the protest.
He also handed over his driving licence when asked for identification.
"[The officer] seemed happy," Mr Smallman said.
Eventually the officers began arresting the protesters.
"I was still filming from a distance," he said.
"Then the [same] officer came over and arrested me on suspicion of conspiracy to commit a public nuisance."
Mr Smallman stopped filming and was taken to Wandsworth police station, where he said he was held for nine hours.
A solicitor arrived to represent him at 8.30pm and the photojournalist was released.
His equipment, which had been taken from him, was returned.
Support free-thinking journalism and attend Independent events
"It is now clear that [Guy Smallman] is a photographic journalist and upon further investigation officers are satisfied that he was not involved in any criminal activity," a spokesperson for the Metropolitan Police said.
"He has now been released with no further action.
"Officers have reviewed body worn footage from before [Mr Smallman] was taken into custody and he states he was a journalist and was in possession of a press pass."
The two protesters arrested alongside the photojournalist remain in police custody.
Mr Smallman said he had not received an apology from the police force.
Join our new commenting forum
Join thought-provoking conversations, follow other Independent readers and see their replies