Judge passes verdict on Abramovich's character: ruthless but humble
Cahal Milmo
Wednesday 19 September 2012 23:21 Comments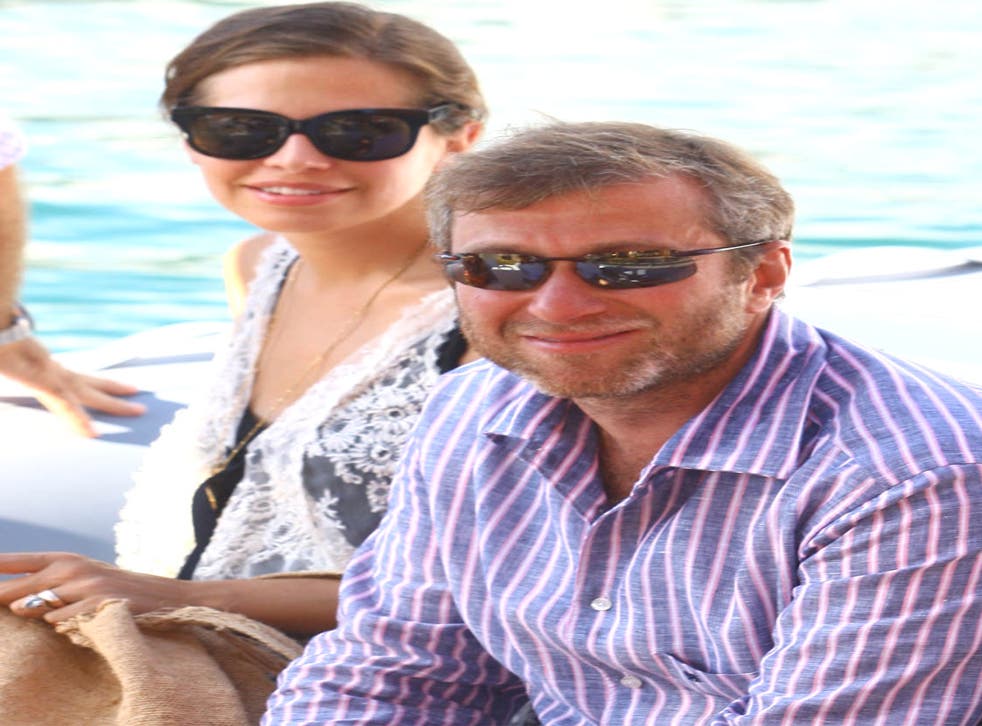 Roman Abramovich made no attempt during his £3bn legal battle with a fellow Russian oligarch to appear as a "humble man" and gave the impression that he could act "ruthlessly" in business to secure his goals, a High Court judge said yesterday.
Mrs Justice Gloster, delivering her full written judgment in the case which the Chelsea Football Club owner won last month, said Mr Abramovich had been "thoughtful" and "frank" in his testimony to the trial earlier this year.
This was in contrast to his opponent, exiled businessman Boris Berezovsky, whom the judge found to have been an "unimpressive and inherently unreliable" witness whose evidence had at times been "deliberately dishonest". Mr Berezovsky, who was left with an estimated £100m legal bill, has said he was "amazed" at the findings.
Mr Abramovich, who successfully defended himself against Mr Berezovsky's claim that he was cheated out of a share of a Russian oil company, was praised for his unaffected demeanour.
The judge wrote: "He made no attempt to pretend that he was anything other than a highly successful and very wealthy businessman, who had made a very substantial fortune in the challenging Russian business environment of the 1990s and early 2000s."
She added: "I also had little doubt that, if the need arose, he would have been prepared to act ruthlessly in a business context to achieve his commercial goals."
The billionaire businessman spent nine days in the witness box at London's High Court, much of it being cross-examined by Mr Berezovsky's barrister, Laurence Rabinowitz QC, who accused Mr Abramovich of having been a "thoroughly dishonest and cynical witness".
Mrs Justice Gloster said she rejected the claim, pointing out that Mr Abram–ovich had at times given testimony potentially unhelpful to his case.
Register for free to continue reading
Registration is a free and easy way to support our truly independent journalism
By registering, you will also enjoy limited access to Premium articles, exclusive newsletters, commenting, and virtual events with our leading journalists
Already have an account? sign in
Join our new commenting forum
Join thought-provoking conversations, follow other Independent readers and see their replies