Judge jails 'fragile and vulnerable' woman for begging despite her having no lawyer
District judge Philip Mackenzie accuses legal system of 'conspiring against a vulnerable individual' after woman who begged 'for 50p' sentenced with no legal assistance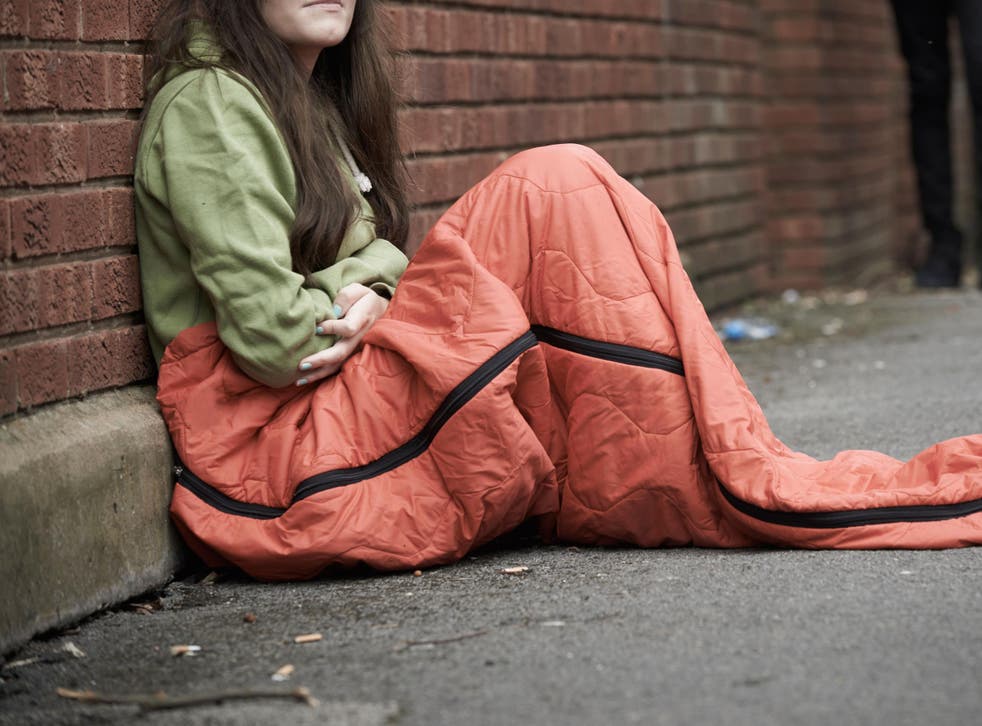 A judge who sentenced a "fragile and vulnerable" woman to prison for begging has blasted the legal system after the defendant was unable to access a lawyer.
Marie Baker, 38 and unable to read or write, was sentenced without legal representation to five and a half months for repeatedly breaching an anti-social behaviour injunction aimed at preventing her accosting people in the streets of Worcester and in nearby Malvern.
Sentencing Ms Baker, District judge Philip Mackenzie expressed alarm at the fact that no lawyer could be found to represent her, saying it was "regrettable" that she was unable to get legal assistance.
"I am disturbed and concerned that Ms Baker attends before me today without the assistance of any public funding or a solicitor," Judge Mackenzie told the court.
"I am particularly concerned about that because, on any view, Ms Baker is […] a fragile and vulnerable individual and that makes it all the more regrettable that she has not got legal assistance."
He accused the legal system of "conspiring against a vulnerable individual", saying it was "wholly unsatisfactory" that she couldn't access the solicitor assistance that she needed.
"I have reached the conclusion that she can have a fair hearing and that every opportunity has been afforded to her to prepare a case with assistance from a solicitor, but through no fault of her own she has not been able to secure that," he said.
"It is wholly unsatisfactory that the system conspires against a vulnerable individual like this, so that she cannot get the legal aid and solicitor assistance that she really needs."
Leading charity the Howard League for Penal Reform branded Ms Baker's lack of access to legal aid a "damning indictment" of the justice system, saying it was essentially "punishing poverty".
Andrew Neilson, director of campaigns at the legal campaign group, said: "This is an utterly depressing case which highlights how all too often our courts are dealing with failings in social welfare and punishing poverty and vulnerability.
"It is quite simply a damning indictment of our justice system that a woman recognised by the courts as being 'fragile and vulnerable', with no legal representation, can be imprisoned for 26 weeks for begging for 50p."
Judge Mackenzie said Ms Baker's begging was not "aggressive" or persistent and that she had "simply asked for 50p", but said the fact that she had repeatedly breached orders meant a more "significant" penalty was necessary.
UK news in pictures

Show all 50
Ms Baker claimed she had an alibi and believed CCTV images would prove her account, but she struggled to provide the evidence. She also claimed mistaken identity and said police "had got it in for her" but both were dismissed by the judge.
The Legal Aid Agency said civil cases are entitled to legal aid to pay for representation and that they would consider the judgement.
A spokesperson for the executive agency, which is sponsored by the Ministry of Justice, added: "Our published guidance confirms that cases of this nature are dealt with under criminal legal aid, however civil providers can apply for an individual case contract to carry out these cases where appropriate."
Join our new commenting forum
Join thought-provoking conversations, follow other Independent readers and see their replies