'He might be a rat bag, but he's our rat bag': Australian MPs call for Assange's extradition to US to be dropped
'He's our guy. He's an Aussie. What's a foreign court doing trying to extradite him to a foreign nation?'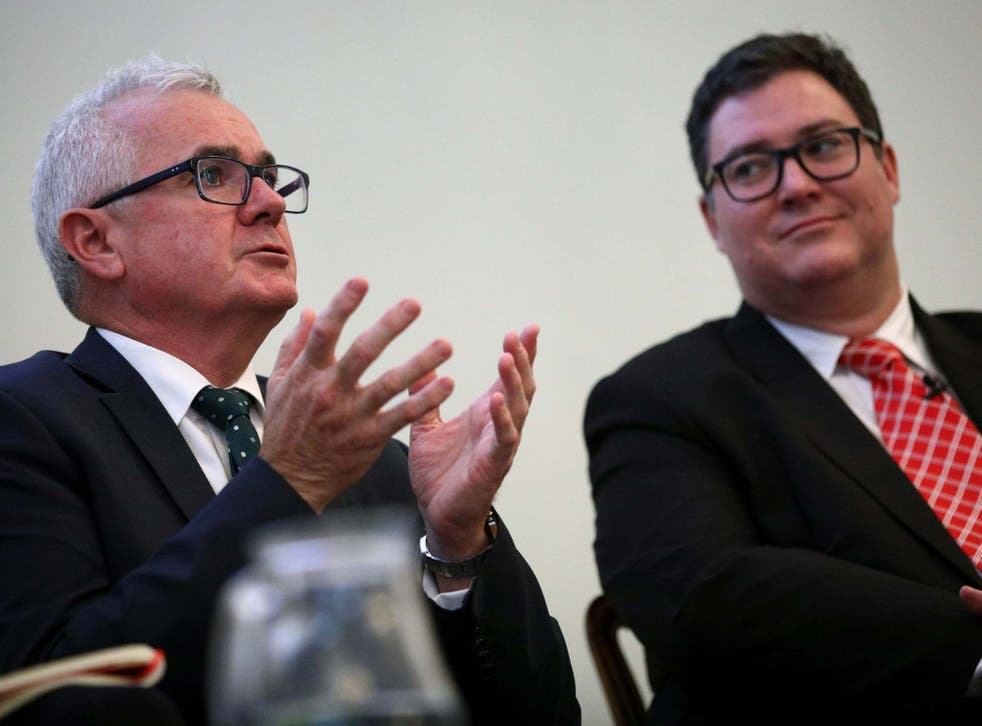 Two Australian MPs have called for Boris Johnson to intervene in the US extradition of Wikileaks founder Julian Assange and said it should be dropped as: "He might be a rat bag, but he's our rat bag."
Liberal National Party MPs George Christensen and Andrew Wilkie, who co-chair a parliamentary group called 'Bring Julian Assange Home', spoke to journalists in London on Tuesday ahead of the first day of the extradition hearing next week.
Mr Christensen said during a press conference on Tuesday the extradition process was a threat to journalism, free speech and democracy and Assange's case was "inherently wrong".
Assange faces 18 charges, including conspiring to hack into a Pentagon computer and is accused of working with former US army intelligence analyst Chelsea Manning to leak classified documents.
He is being held in prison ahead of his hearing, in which he will fight extradition to the US.
Key moments for Julian Assange

Show all 9
Mr Christensen said: "I hope Boris Johnson withdraws this case before the courts.
"I'm a conservative… I'm a big fan of [Donald] Trump, big fan of Bojo (Boris Johnson), but I'm a bigger fan of a free press – they're the fundamentals of democracy – and they're clearly under attack when it comes to the Julian Assange case.
"There's a lot of Australians who think Julian Assange is a rat bag. But he's our rat bag – and he should be brought home.
"He's an Australian citizen that a British court is deciding whether he should be extradited to another foreign country – there is something inherently wrong with that," he added.
"If you're really hacking, there is an issue. But when he's simply receiving information, how can you commit that crime?
"He's our guy. He's an Aussie. What's a foreign court doing trying to extradite him to a foreign nation?"
Mr Wilkie expressed concerns that agreements regarding extradition and deportation between the US and Australia are "much more loose" than agreements between the UK and the US.
He said: "I understand you can't be deported from the UK to the US on political grounds, but you could be deported to the United States from Australia on political grounds.
"That's why it's so important for Australia to be out there expressing support for its citizen."
Assange could be exposed to further extradition requests by the US through Australia if he is returned to his home country or the extradition request is denied in British courts.
Jennifer Robinson, a lawyer for Assange who was also at the press conference, told The Australian: "It is legally possible [that the US could request extradition through Australia] and that's why it's so important the Australian government takes up his case against the United States and offers an assurance that if and when he returns to Australia he won't be extradited to the United States.
"We have for a decade asked for the Australian government to take action to prevent [this extradition] from happening, they have failed to do so."
Over the last ten years, Assange sought refuge in the Ecuadorian Embassy in London to avoid extradition to Sweden to face sexual assault charges which he denied and were subsequently dropped.
He was removed from the Ecuadorian Embassy in April and has remained in custody since.
Additional reporting by agencies
Join our new commenting forum
Join thought-provoking conversations, follow other Independent readers and see their replies