Julie McCabe death: Mother may have died because hair dye reacted with her henna tattoo
Julie McCabe's husband heard her scream: 'I'm struggling to breathe, I think I'm going to die'
Dave Higgens
Thursday 19 February 2015 20:33 Comments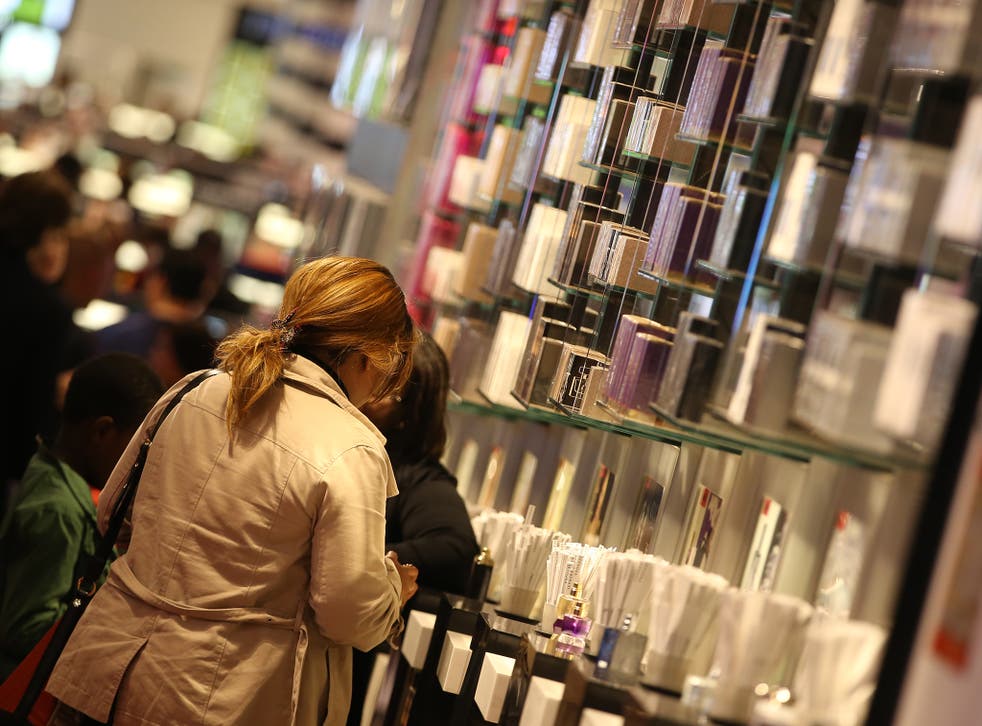 The tragic death of a mother-of-two caused by an allergic reaction to hair dye has raised serious questions about its use in conjunction with henna tattooing.
Estate agent Julie McCabe, 38, went into a coma in October 2011 after she suffered a massive allergic reaction to a chemical in her L'Oréal dye and died a year later.
North Yorkshire coroner Geoff Fell heard expert evidence that a black henna tattoo that Mrs McCabe had had in Dubai in 2007 could have contributed to her death.
Henna contains large quantities of paraphenylenediamine (PPD) – the chemical in the hair dye which is thought to have caused her reaction. Exposure to the compound through tattoos can increase susceptibility.
Mrs McCabe's husband Russell said in a statement to the inquest that he had heard his wife scream before saying to him: "I'm struggling to breathe, I think I'm going to die," before lapsing into a coma, in October 2011.
Concluding the inquest into Mrs McCabe's death, Mr Fell urged L'Oréal and the cosmetics industry to do more to encourage customers to report any adverse reactions, adding that the industry should carry out further research into the issue.
He went on to say he would write to the Department of Business, Innovation and Skills to ask it to look into increasing public awareness of the potential dual risk of hair dye and henna tattoos. He said: "People think it's a good idea to let their children have a black henna tattoo. That child could go through life 10, 15, 30 years and the first time that child dyes its hair there could be an anaphylactic reaction."
The three-day inquest heard that Mrs McCabe was a regular user of the L'Oréal Recital Preference product, and between 2005 and 2011 she visited the doctor up to 20 times to report rashes, itches and other problems.
The industry was aware of the allergy issue, Mr Fell added, but there was a "massive disconnect" between the figures quoted by cosmetics firms and those found in academic research.
"The industry is aware of the risk of anaphylaxis but the industry, it seems to me, has no idea of the incidence of non-fatal anaphylaxis due to hair dye," he said.
The inquest concluded that the number of people allergic to hair colourant was "grossly underestimated" with as many as 50 per cent of people who reported problems continuing to use the dye.
Mr Fell, who said he was aware of one other similar death in the UK, decided that Mrs McCabe, of Cowling, near Keighley, was aware of her allergy to the hair dye.
After the inquest in Skipton, North Yorkshire, Mr McCabe said: "We will never recover from this loss. But we hope that some good can come of this tragedy and that people are now more aware of the potential dangers of these sorts of products. Had there been clearer warnings about the severe reactions on the labels, it may have prevented this from ever happening."
A L'Oréal spokeswoman said: "Our thoughts are with Julie McCabe's family. We welcome the coroner's recommendations and will work with the CTPA [Cosmetic, Toiletry & Perfumery Association] and the rest of industry to look at ways to improve gathering of information. We fully support his decision to send a report to BIS highlighting his, and the industry's, concerns about black henna tattoos."
Register for free to continue reading
Registration is a free and easy way to support our truly independent journalism
By registering, you will also enjoy limited access to Premium articles, exclusive newsletters, commenting, and virtual events with our leading journalists
Already have an account? sign in
Join our new commenting forum
Join thought-provoking conversations, follow other Independent readers and see their replies