Why junior doctors are so angry with Jeremy Hunt, by a junior doctor
Rich Bowman is 27 and works 60 hours a week - yet says he has been branded 'overpaid' and 'lacking vocation'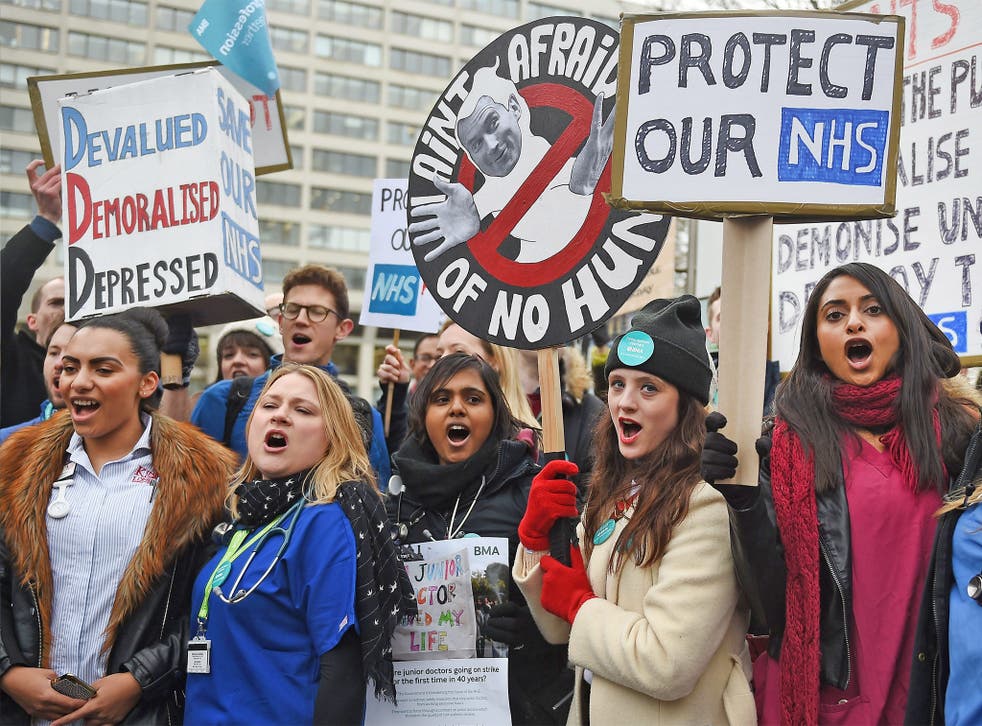 As the Health Secretary Jeremy Hunt announced that he would be unilaterally imposing a new contract on junior doctors without their agreement, one medic working at the biggest teaching hospital in Europe has revealed what it's really like on the frontline of the NHS.
Rich Bowman, 27, has detailed in an emotional Facebook post the extraordinary work carried out by thousands of junior doctors every day - and the enormous pressure they face, despite grueling conditions.
He works 60 hours a week in an NHS hospital in Birmingam, and says that for the 48 hours he is actually paid for, he earns £18/hour.
Yet, he says, the message being given by the British Government is that he has "no transferable skills", is "overpaid", "lacks vocation" and "must work harder".
He writes: "Last night I was the sole doctor on site caring for over 100 patients who were acutely unwell with complications from their cancer.
"Some couldn't breathe, some were fighting overwhelming infections with literally no immune system, one had bleeding in their head, one had a blockage in their bowels.
"If I made a mistake because I was tired, any one of these patients could've died.
"Every cancer patient in the south Birmingham region has a direct line to call for advice or help. 11 new unwell patients arrived and I assessed and treated them too.
"There was not a single manager in the whole hospital. Last night, I ran the oncology service for the whole south Birmingham region from inside the biggest teaching hospital in Europe.
"Apparently I have no transferable skills to find a different job.
"And then I stood on a picket line in the cold to save our NHS. But my shift wasn't during the strike, it was just what countless other junior doctors do everyday.
In pictures: Junior doctors protests in UK

Show all 10
"I am 27 years old. I work 60 hours a week, for the 48 that I'm paid for, I earn £18/hour.
"Apparently I lack vocation, I'm overpaid and I need to work harder.
"Screw you Jeremy Hunt. We never asked for thanks. All we do is for our patients, how dare you try and turn them against us. All of this is your government's fault. Well you've picked a fight with the wrong crowd.
"Go on, announce imposition, and just see what the most resilient, driven, passionate, intelligent group of people in Britain do next. Bring it on."
Join our new commenting forum
Join thought-provoking conversations, follow other Independent readers and see their replies