Kaiser Wilhelm II's unnatural love for his mother 'led to a hatred of Britain'
Queen Victoria's grandson had no time for nation from an early age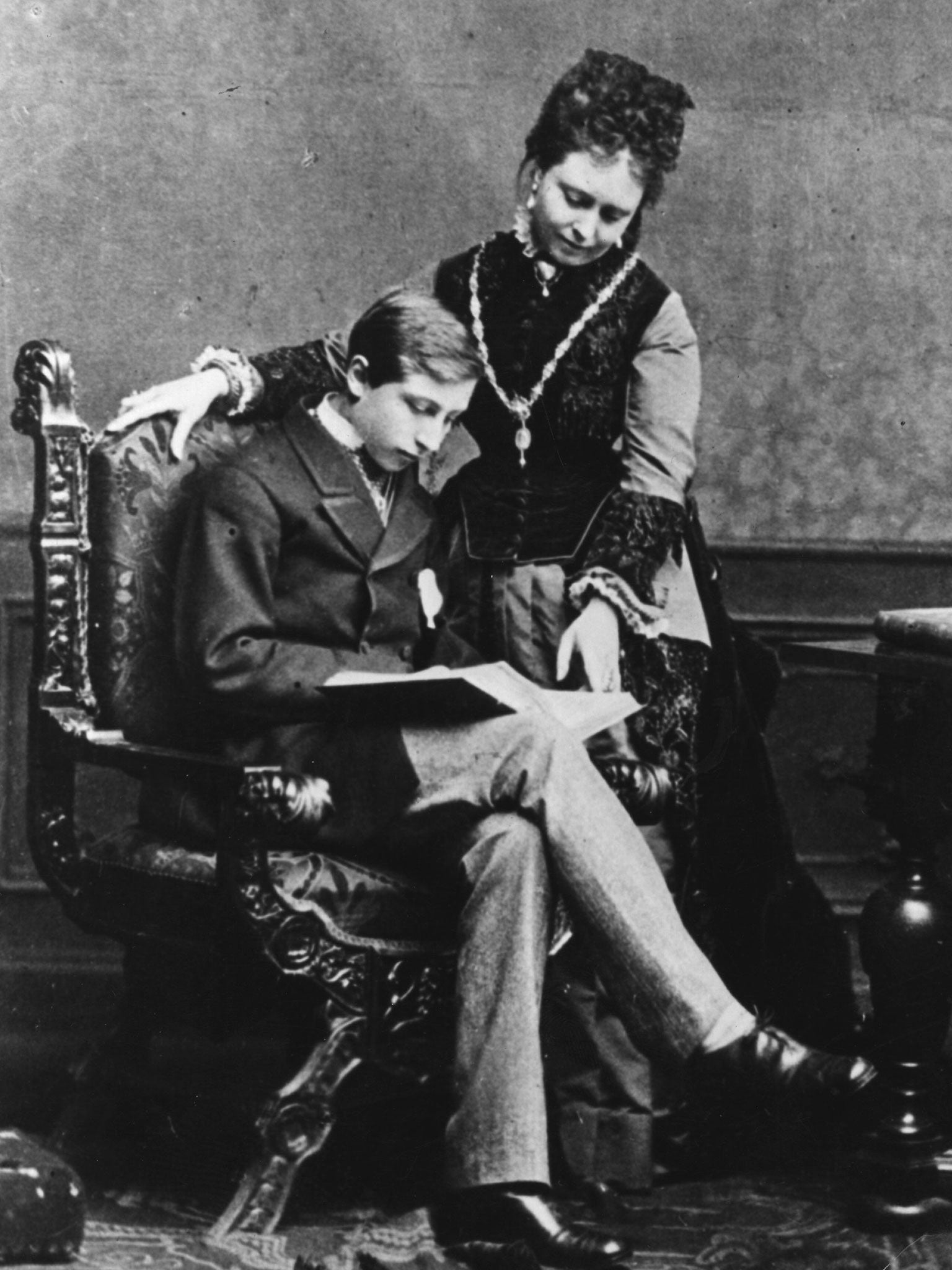 An unnatural love for his royal mother was at the heart of Kaiser Wilhelm II's hatred of Britain in the years before the First World War, according to experts who have uncovered new evidence of an incestuous obsession.
The dysfunctional relationship came after a tormented childhood, the historian behind the research claims.
Wilhelm, the son of Queen Victoria's eldest daughter (also called Victoria but known as Vicky) and Prince Friedrich of Prussia, was born disabled. Queen Victoria sent one of her doctors to help deliver her grandson in 1859, but it went badly wrong, with Wilhelm suffering a permanently paralysed arm as a result of nerve damage during birth.
His childhood was spent enduring futile treatments ranging from having a freshly slaughtered hare wrapped around his arm, to electrotherapy treatment and metal restraints to keep his posture upright.
"It read like a gothic horror story, it really did, and it got worse, the further I got into it," said British historian John Röhl, emeritus professor of history at Sussex University.
The German royal became fixated on his mother in an attempt to win her love, Professor Röhl argues. He has discovered letters, held in the private archive of Vicky's great grandson Prince Rainer of Hesse, showing the Kaiser's erotic longing for his mother. "Wilhelm gets a kind of crush on his mum. And he starts writing to her about this dream he keeps having," he said.
In one letter, Wilhelm writes: "I have been dreaming about your dear soft, warm hands, I am awaiting with impatience the time when I can sit near you and kiss them but pray keep your promise you gave me always to give me alone the soft inside of your hand to kiss, but of course you keep this as a secret for yourself."
In another letter, he tells her: "I have again dreamt about you, this time I was alone with you in your library when you stretched forth your arms and pulled me down. Then you took off your gloves and laid your hand gently on my lips for me to kiss it...I wish you would do the same when I am in Berlin alone with you in the evening."
The contents of the correspondence will be revealed in a new documentary Queen Victoria and the Crippled Kaiser, on Channel 4 tomorrow evening at 8pm.
Dr Brett Kahr, a psychologist and trustee of the Freud Museum, said: "Wilhelm is devoting his sexual energies to his mother and in particular to part of his mother's body, her very very beautiful hands. So I think he's using his mother as a way of testing out these burgeoning erotic feelings in a way that almost borders on the incestuous."
His mother did not respond in kind. Instead she chose to correct her son's grammar, and Wilhelm became bitter towards her – and her country. His hatred worsened in 1888 when a British doctor unsuccessfully attempted to treat his father, the Kaiser Friedrich, for throat cancer – prompting the outburst: "An English doctor crippled my arm and an English doctor is killing my father!"
While Kaiser Wilhelm II attended Queen Victoria's funeral in 1901, barely a decade later Britain and Germany were at war. But by 1918, the Kaiser had fallen from grace, living in exile in the Netherlands, where he died in 1941.
Join our commenting forum
Join thought-provoking conversations, follow other Independent readers and see their replies