Karl Andree: David Cameron writes to Saudi Arabia government over 'extremely concerning' case of British grandfather
Family says the 74-year-old would not survive 350 lashes due to his age and ill health
Chris Green
Tuesday 13 October 2015 12:36 Comments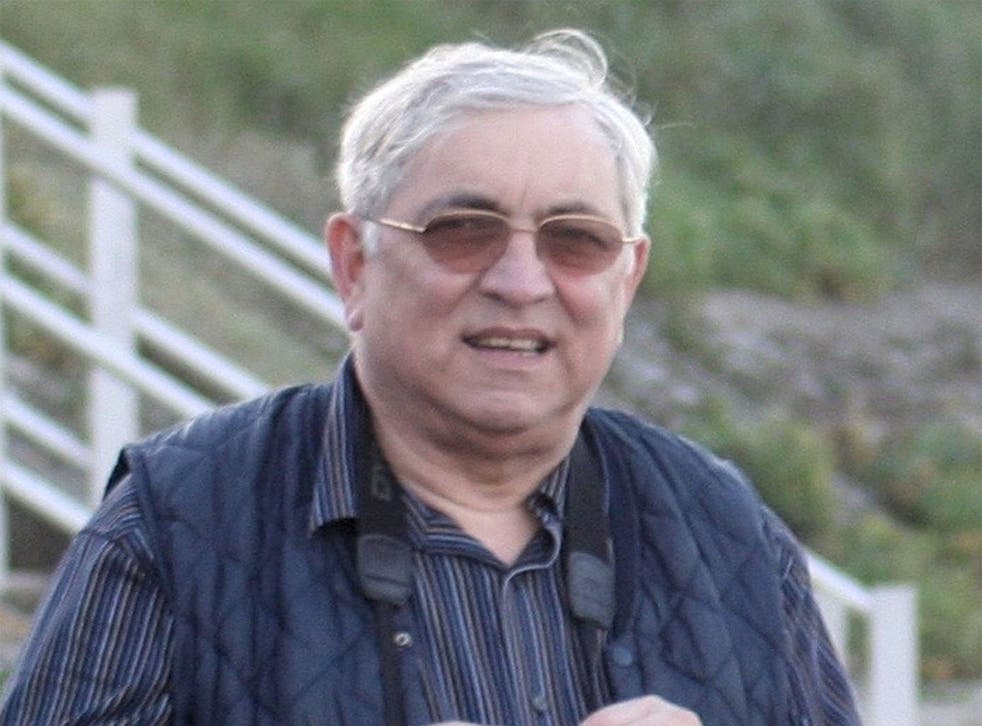 David Cameron has written to the King of Saudi Arabia to urge leniency in the case of a British grandfather sentenced to 360 lashes for transporting home made wine in his car.
Downing Street officials revealed that the Prime Minister had personally intervened in the "extremely concerning" case of Karl Andree, 74, who has been told he could face a public flogging for breaking the conservative kingdom's strict ban on alcohol.
The pensioner's family fear he could die if the sentence is carried out, as he suffers from gout and asthma and is still weak after successfully undergoing treatment for three different types of cancer. His children described him as an "all-round lovely person" and a "very good man".
Mr Andree, who has seven grandchildren, has lived in the Middle East for 25 years and previously worked in the oil industry. He was arrested in Jeddah in August last year after being stopped in his car by police, who found a stash of home-made wine.
The pensioner was sentenced to a year in prison and 360 lashes for his crime. His family said they were initially "led to believe" that the flogging would not take place, but have grown increasingly worried that he remains in jail despite reaching the end of his sentence.
Mr Cameron is understood to have written directly to King Salman, the head of the Saudi royal family, to raise concerns about Mr Andree's welfare. The Prime Minister's official spokeswoman described it as an "extremely concerning" case.
"We have been providing consular assistance to Mr Andree and to his family since he was first arrested and we have raised the case repeatedly in recent weeks," she added. "Given the ongoing concerns and the fact we would like to see more progress, the PM is writing today to the Saudis to further raise the case on the back of the action that has already been taken by the Foreign Office."
Officials claimed that Mr Cameron's intervention was not related to the Government's decision to withdraw its controversial £5.9 million bid for a contract selling prison services to Saudi Arabia, which was also announced yesterday.
Since Mr Andree's case was raised by his family, Saudi and British officials have reportedly assured him that there was "never any question" of the flogging being carried out, claiming that bureaucratic delays in securing his release papers were the reason that he remained in jail.
An Foreign Office spokeswoman said: "Our embassy staff are continuing to assist Mr Andree, including regular visits to check on his welfare, and frequent contact with his lawyer and family. Ministers and senior officials have raised Mr Andree's case with the Saudi Government and we are actively seeking his release as soon as possible."
Register for free to continue reading
Registration is a free and easy way to support our truly independent journalism
By registering, you will also enjoy limited access to Premium articles, exclusive newsletters, commenting, and virtual events with our leading journalists
Already have an account? sign in
Register for free to continue reading
Registration is a free and easy way to support our truly independent journalism
By registering, you will also enjoy limited access to Premium articles, exclusive newsletters, commenting, and virtual events with our leading journalists
Already have an account? sign in
Join our new commenting forum
Join thought-provoking conversations, follow other Independent readers and see their replies