Keanu Williams death: Mother who beat child to death was 'invisible to authorities' thanks to 'collective failure' of Birmingham child services
Serious case review concludes that professionals involved in care of Keanu Williams failed to meet even basic standards of good practice
Tuesday 08 October 2013 15:48 Comments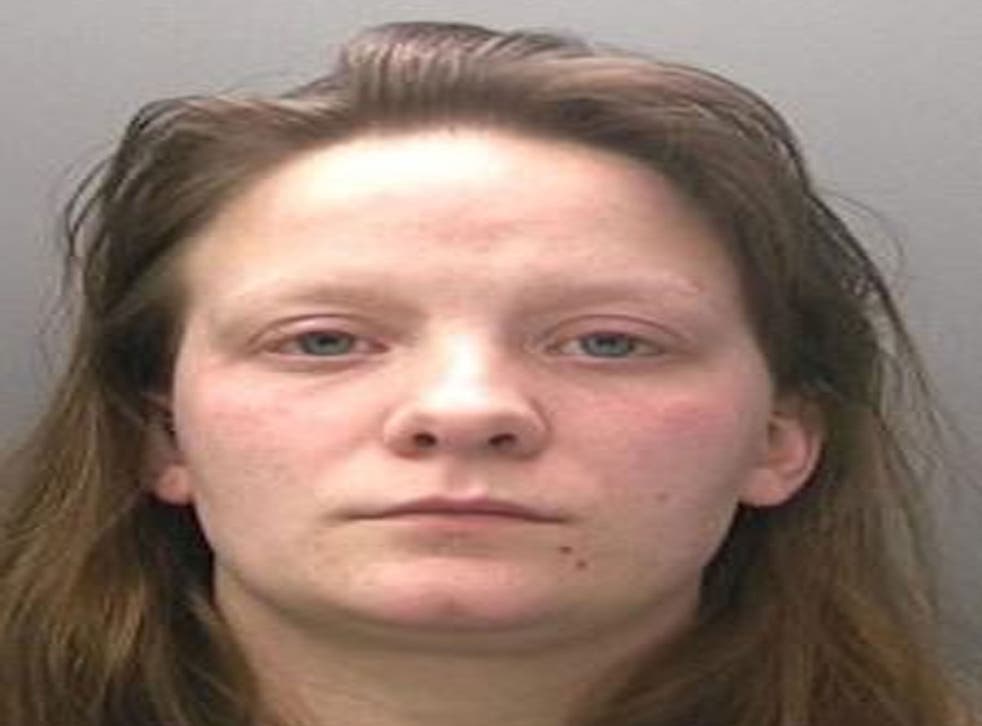 A mother who beat her two-year-old son to death became "invisible" to authorities during months of cruelty thanks to a "collective failure" within Birmingham child services, a serious case review has found.
The independent report, published today by Birmingham Safeguarding Children Board, concluded that professionals involved in the care of Keanu Williams failed to meet even basic standards of good practice.
Keanu, who was born in Torbay, died in Birmingham in January 2011 after suffering a skull fracture and a severe abdominal injury at the hands of Rebecca Shuttleworth.
Shuttleworth, formerly of Hay Mills, Birmingham, was jailed for life in June after a near-six-month trial heard her son suffered at least 37 injuries.
Making eight recommendations to the organisations involved in Keanu's care, the review's author said various agencies were guilty of a "loss of focus" after a core assessment made shortly before the toddler's first birthday.
The report stated: "The main finding of the review overview report was that professionals in the various agencies involved ... collectively failed to prevent Keanu's death as they missed a significant number of opportunities to intervene and take action.
"They did not meet the standards of basic good practice when they should have reported their concerns, shared and analysed information and followed established procedures.
"The serious case review panel was in agreement that Keanu's death could not have been predicted.
"However, in view of the background history of Rebecca Shuttleworth... it could have been predicted that Keanu was likely to suffer significant harm and should have been subject of a child protection plan on at least two occasions to address issues of neglect and physical harm."
Excuses given to health professionals by Shuttleworth after incidents of abuse, including a radiator burn to his foot, were not credible, the review found.
The 182-page report said: "Keanu experienced a number of presentations to hospital and to the GP, which were all explained by Shuttleworth as bumps and falls due to unsteadiness.
"The last hospital presentation involved a child protection medical assessment which was not undertaken in accordance with good practice standards.
"Keanu was returned to Shuttleworth's care with a burn to his foot believed to have been caused accidentally by a hot radiator.
"Based on the medical evidence, this conclusion was mistaken and therefore Shuttleworth's description on the 'accident' was not deemed credible."
The report follows other highly critical serious case reviews into child deaths, including the murder and starvation of Coventry four-year-old Daniel Pelka.
Noting similarities with other case reviews conducted in the West Midlands, the report into Keanu's death added: "The standards of practice revealed when some frontline professionals and managers were undertaking basic child protection tasks were of serious concern as several opportunities to protect Keanu were missed.
"The core business of the Birmingham Safeguarding Children Board was characterised by inattention to procedures and protocols and an absence of reasonable judgment when making decisions about Keanu in a number of instances.
"From this it follows that the core business of the Birmingham Safeguarding Children Board was not functioning well enough to ensure effective multi-agency practice in meeting Keanu's needs."
Additional reporting PA
Register for free to continue reading
Registration is a free and easy way to support our truly independent journalism
By registering, you will also enjoy limited access to Premium articles, exclusive newsletters, commenting, and virtual events with our leading journalists
Already have an account? sign in
Join our new commenting forum
Join thought-provoking conversations, follow other Independent readers and see their replies