Kent landlord bans 'battered wives' and single mothers from renting properties
Landlord says he wants to protect properties from abusive partners who might smash his doors down, claiming 'it's just economics'
Charlotte England
Saturday 07 January 2017 21:23 Comments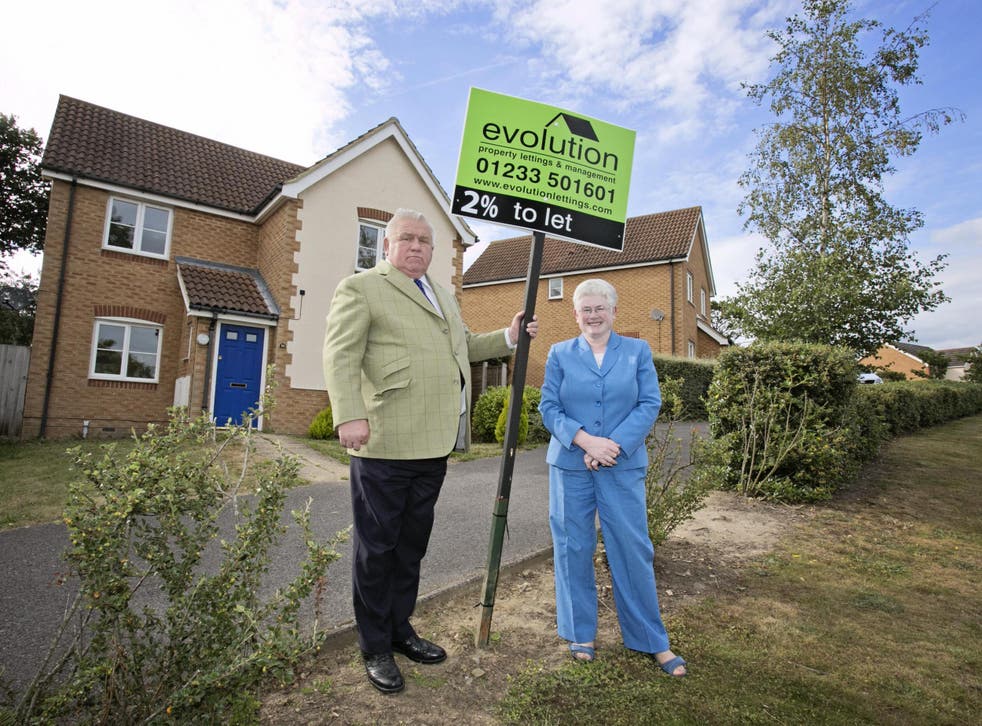 One of the UK's biggest landlords has instructed agents acting on his behalf not to let his properties to "battered wives", single parents, low income workers, people on zero-hour contracts, or plumbers.
Fergus Wilson, along with his wife Judith, is among the UK's most prolific buy-to-let investors, owning a Kent property empire believed to consist of around 1,000 homes in the Ashford and Maidstone areas.
The 69-year-old defended his "latest criteria" for tenants, telling local media he does not want to risk "bully" ex-husbands or boyfriends returning to destroy his houses, and he dislikes plumbers because they "always rip him off".
When asked about the eleven stringent rules, which were distributed to agents in December and quickly leaked online, Mr Wilson told Kent Online he "wasn't worried" about the backlash.
As a businessman, he said it was fair enough for him to be concerned about protecting his properties from abusive partners who might smash his doors down.
He admitted that the system was stacked against single people on average or lower incomes — but said poor people were not his concern.
"It is just economics," he told the Telegraph. "I live in the big bad world of reality, if I do not let properties and do not get the rent then I do not eat, I starve to death... it is the Government's job to help poor people."
He added, in an interview with Kent Online: "The long and short of it is, every year – between New Year and Christmas – we update our criteria for letting, and like four out of five other landlords we don't accept those on housing benefit or with low incomes.
"The problem is this, the average rent for one of my properties is £1,000 per month and this makes the rent guarantee £30,000 a year, while the average income in Ashford is only £23,000.
"So, if you're a single parent you're really up against it. They cannot afford one of my houses on their own. However, a couple of single people could afford a four bedroom detached house with money to spare."
In 2016, Mr Wilson, who is estimated to own properties totaling £250 million and has been included in the Sunday Times rich list, campaigned to become Kent's Police and Crime Commissioner, vowing to take on "bullies who batter their girlfriends, wives or partners".
Finding housing is a particular problem for people fleeing violent partners, with cuts to social housing and refuges leaving many with nowhere to go.
According to activist group Sisters Uncut, 87 per cent of women experiencing domestic violence will have to move home in order to be free from abuse, and domestic violence is a leading cause of homelessness among women.
But Mr Wilson said his list of criteria was just a matter of "fine tuning his business" and was not prejudiced.
Nightmare landlord gives tenant list of ridiculous rules

Show all 4
"We have said nothing against lesbians and homosexuals or coloureds," he said. "As long as they can pay the rent. We are in business to make money so we make a selection based on a sensible business plan," he said.
"If ever a person came in wearing pink socks and defaulted on rent, and it became a regular problem, then we would stop renting to people who wear pink socks."
Mr and Ms Wilson are currently in the process of selling off their empire, because they say buy-to-let is becoming less profitable, but they are still believed to own hundreds of properties in the south of England.
Their business endeavours have seen the couple in court several times. In 2014, Mr Wilson was found guilty of punching an estate agent after a dispute involving a boiler and in 2009, Ms Wilson had a case against a tenant thrown by a judge who said her claims were "exaggerated".
But Mr Wilson said it was plumbers who rented his properties that tried to defraud him, claiming whenever they offered to do a job for him they claimed to find other more expensive work that they said also needed doing.
Register for free to continue reading
Registration is a free and easy way to support our truly independent journalism
By registering, you will also enjoy limited access to Premium articles, exclusive newsletters, commenting, and virtual events with our leading journalists
Already have an account? sign in
Join our new commenting forum
Join thought-provoking conversations, follow other Independent readers and see their replies