Killer drivers face life behind bars under Government plans to tackle dangerous driving
Government will also create new offence called 'causing injury by careless driving'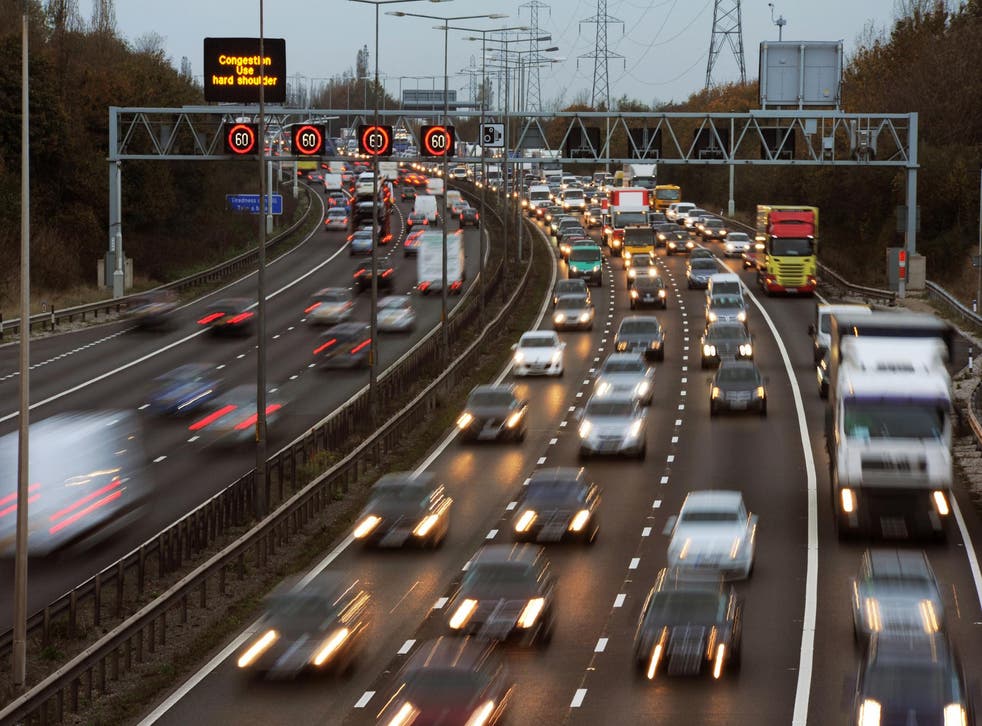 Drivers who cause death by dangerous driving or driving under the influence of alcohol or drugs could now face life in jail under Government plans.
The maximum sentence for causing death by speeding, racing, or using a mobile phone will be raised from 14 years to life, making the offence equivalent to manslaughter.
A separate offence, causing death by driving whilst under the influence of drink or drugs, will also rise from 14 years to life.
The Government will also create a new offence, causing injury by careless driving, with the maximum sentence still to be decided.
The new measures are being introduced after a government consultation on penalties relating to driving related deaths and serious injuries.
Theresa May: Law could be changed so cyclists can be prosecuted for dangerous driving
Ninety per cent of respondents said they believed there was sufficient need for a new offence of causing injury by careless driving, while 70 per cent thought that the maximum penalty for the offence of causing death by dangerous driving should be increased to life.
Justice Minister Dominic Raab said: "We've taken a long hard look at driving sentences, and we received 9,000 submissions to our consultation.
"Based on the seriousness of the worst cases, the anguish of the victims' families, and maximum penalties for other serious offences such as manslaughter, we intend to introduce life sentences of imprisonment for those who wreck lives by driving dangerously, drunk or high on drugs.
"We will introduce a new offence of causing serious injury by careless driving, punishable by imprisonment, to fill a gap in the law and reflect the seriousness of some of the injuries suffered by victims in this category of case."
In 2016, 157 people were sentenced for causing death by dangerous driving, with a further 32 convicted of causing death by careless driving whilst under the influence.
The Parliamentary Advisory Council for Transport Safety (PACTS) agreed that there was a need for creating a new offence, but disagreed with raising the maximum penalties for the existing offences, and expressed disappointment that the consultation did not look at non-custodial measures to deal with dangerous driving.
"We would have welcomed a broader review that considered all the offences available, prosecution procedures and whether or not the sentences imposed are working in practice," it said.
The Prison Reform Trust also criticised the Government's emphasis on criminal prosecutions in its submission to the consultation.
"Greater use could be made by the courts of longer driving bans, which would still curtail liberty and prevent future harm for people convicted of these offences," the PRT said in their statement.
"These could be supplemented with additional targeted community based interventions where appropriate, this could include supervision requirements, the attendance of anger management, drug or alcohol support."
The results of the consultation will be published in full on Monday.
Register for free to continue reading
Registration is a free and easy way to support our truly independent journalism
By registering, you will also enjoy limited access to Premium articles, exclusive newsletters, commenting, and virtual events with our leading journalists
Already have an account? sign in
Register for free to continue reading
Registration is a free and easy way to support our truly independent journalism
By registering, you will also enjoy limited access to Premium articles, exclusive newsletters, commenting, and virtual events with our leading journalists
Already have an account? sign in
Join our new commenting forum
Join thought-provoking conversations, follow other Independent readers and see their replies