Kinder Surprise in stereotyping row over pink and blue eggs
Paul Bignell
Monday 05 August 2013 19:27 Comments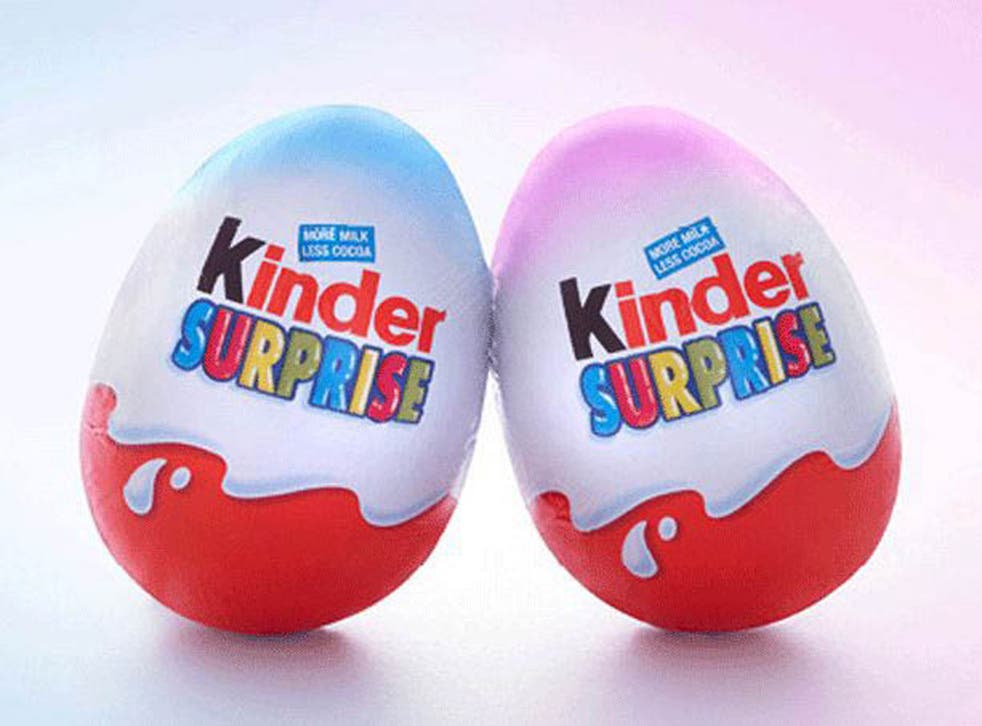 Kinder Surprise is at the centre of a gender stereotyping row after announcing that it will be selling limited edition pink and blue eggs in the UK.
The pink eggs will contain dolls, while the blue eggs will contain toy cars. Ferrero, the Italian company which produces the chocolate eggs, said the first batch will hit shelves next month.
The firm says the products are not intended to reinforce gender stereotypes, and would merely allow parents to choose the most relevant product for their child. But anti-sexism campaigners described the move as a step backwards.
Trisha Lowther, a founder of Let Toys Be Toys, which asks retailers to stop limiting children's interests by promoting some toys as only suitable for girls and others only for boys, told The Independent: "It's baffling really to suggest pink eggs containing dolls and blue eggs containing cars don't do anything to promote gender stereotypes because they obviously do. They're going to alienate a large part of their potential customer base with this. We were really disappointed to hear they were launching in the UK."
Kinder Surprise have plans for the new-look eggs with a £5.3m launch including TV adverts and tie-ins with Disney. Last year, Ferrero launched similar products in Germany.
Charlie Cayton of Ferrero said: "We do not advocate or promote our products as gender specific. "Research prior to launch indicated that parents welcome this product, with 66 per cent saying it was a good idea."
Register for free to continue reading
Registration is a free and easy way to support our truly independent journalism
By registering, you will also enjoy limited access to Premium articles, exclusive newsletters, commenting, and virtual events with our leading journalists
Already have an account? sign in
Join our new commenting forum
Join thought-provoking conversations, follow other Independent readers and see their replies