Kinship carers: Soaring number of children brought up by relatives other than parents
Of 150,000 children brought up by grandparents, siblings or other relatives, three-quarters are in deprived households
Emily Dugan
Social Affairs Editor
Tuesday 13 October 2015 00:10 Comments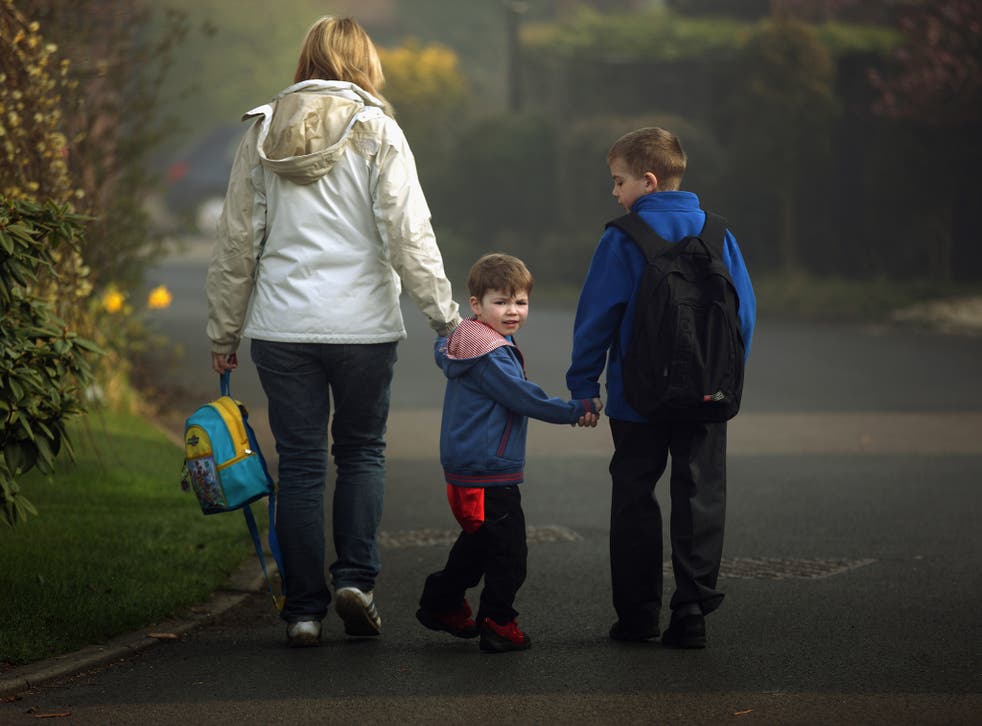 The proportion of children being brought up by grandparents, siblings or other more distant relatives has risen dramatically over the past decade, research has found.
Around 150,000 English children are growing up in a home with relatives other than their parents, according to an analysis of census figures by the University of Bristol. More than three-quarters of these children are in deprived households, raising questions about the level of support available to "kinship" carers.
Between 2001 and 2011 the number of children looked after by family members other than parents rose by 7 per cent, far exceeding the 2 per cent growth in the child population as a whole. The number of children in kinship care is likely to have increased further following the recent fall in the number of children deemed eligible for adoption.
The impact on adoption of a series of rulings in the family courts in favour of finding alternative relatives was revealed in The Independent earlier this year. The judgments have made local authorities and judges cautious about proceeding with adoption unless kinship care has been explored at length.
Poverty is prevalent among children in kinship families, the research revealed, with 76 per cent living in a deprived household. Compared with children growing up with at least one parent, those raised by kinship carers were also found to be nearly twice as likely to have long-term health problems or disabilities.
Dinithi Wijedasa, the study's lead author from the University of Bristol's Hadley Centre for Foster and Adoption Studies, said: "As well as showing a significant increase in the number of kinship care households, the findings highlight that children growing up in the care of relatives face significant poverty and deprivation compared with children growing up with at least one parent.
"Children in kinship care are also more likely to have a disability or higher levels of long-term health problems. Given that a large majority of these children and their families will be not known to the local authorities, it is imperative that measures are taken to enable them to receive adequate support."
Black children are more likely than any other group to be looked after by a relative other than their parents, the research found. One in every 37 black children is brought up by kinship carers, compared with just one in 83 white children.
Although often stepping in during a moment of family crisis, similar to adoptive parents, kinship carers receive less support than them, despite often being worse off financially. Research from Family Rights Group, also published today, found that almost half of kinship carers have had to give up work permanently to care for a kin child and a further 18 per cent had to stop working temporarily. Almost two-thirds receive child tax credit and 34 per cent receive housing benefit.
In pictures: Celebrities share childhood snaps for foster carer campaign

Show all 7
Cathy Ashley, chief executive of Family Rights Group, said: "The number of children living in kinship care is increasing, and they are overwhelmingly affected by poverty… We call on the Government to take action to introduce a period of paid leave for kinship carers, similar to adoption leave, to enable the children to settle in without the carers being forced to give up work."
Grandparents are the most common main carer, accounting for 51 per cent of the kinship children, while just under a quarter are raised by siblings. The remainder are brought up by another relative.
Lucy Peake, chief executive of Grandparents Plus, said: "It is shocking that such a high proportion of children growing up in the care of a grandparent or other family member experience poverty and deprivation… The Government's proposals to cut child tax credits and reform welfare benefits threaten to make their situation even worse."
My Story: I was raised by my grandparents
Brad Smith, 16, from Worcester, has been raised by his grandparents on his mother's side.
My mum had me quite young, when she was 16. I don't really see her at all and I don't know my dad.
I like living with my grandparents. Everyone likes my nan. She's a motherly figure to me. My nan does find it harder than if she was my mum because she is older – she's 50 and she gets tired quite quickly.
We do argue a bit but I don't know what it would be like being raised by mum instead of my nan because I don't see her.
My nan is quite protective but lets me get on with things. She'll point stuff out I should and shouldn't do but lets me find out things for myself. All my mates like her, so I'm guessing that means she's a good parent.
My granddad and I do argue – I think it's the age difference because things were different in his day. I just don't see eye to eye with him sometimes.
My nan has taught me empathy and to treat people how you want to be treated.
My friends respect what my grandparents are doing. They treat me well. I think the world of my nan for what she's supported me through.
She's set a group called Kinship Carers – we run youth groups for children going through similar things. It's for young kids right up until my age. It gives me the opportunity to support other kids going through these things, we play football and do all sorts of activities.
Register for free to continue reading
Registration is a free and easy way to support our truly independent journalism
By registering, you will also enjoy limited access to Premium articles, exclusive newsletters, commenting, and virtual events with our leading journalists
Already have an account? sign in
Register for free to continue reading
Registration is a free and easy way to support our truly independent journalism
By registering, you will also enjoy limited access to Premium articles, exclusive newsletters, commenting, and virtual events with our leading journalists
Already have an account? sign in
Join our new commenting forum
Join thought-provoking conversations, follow other Independent readers and see their replies