Youth services 'decimated by 69 per cent' in less than a decade amid surge in knife crime, figures show
Campaigners warn austerity is pushing more children and young people into street violence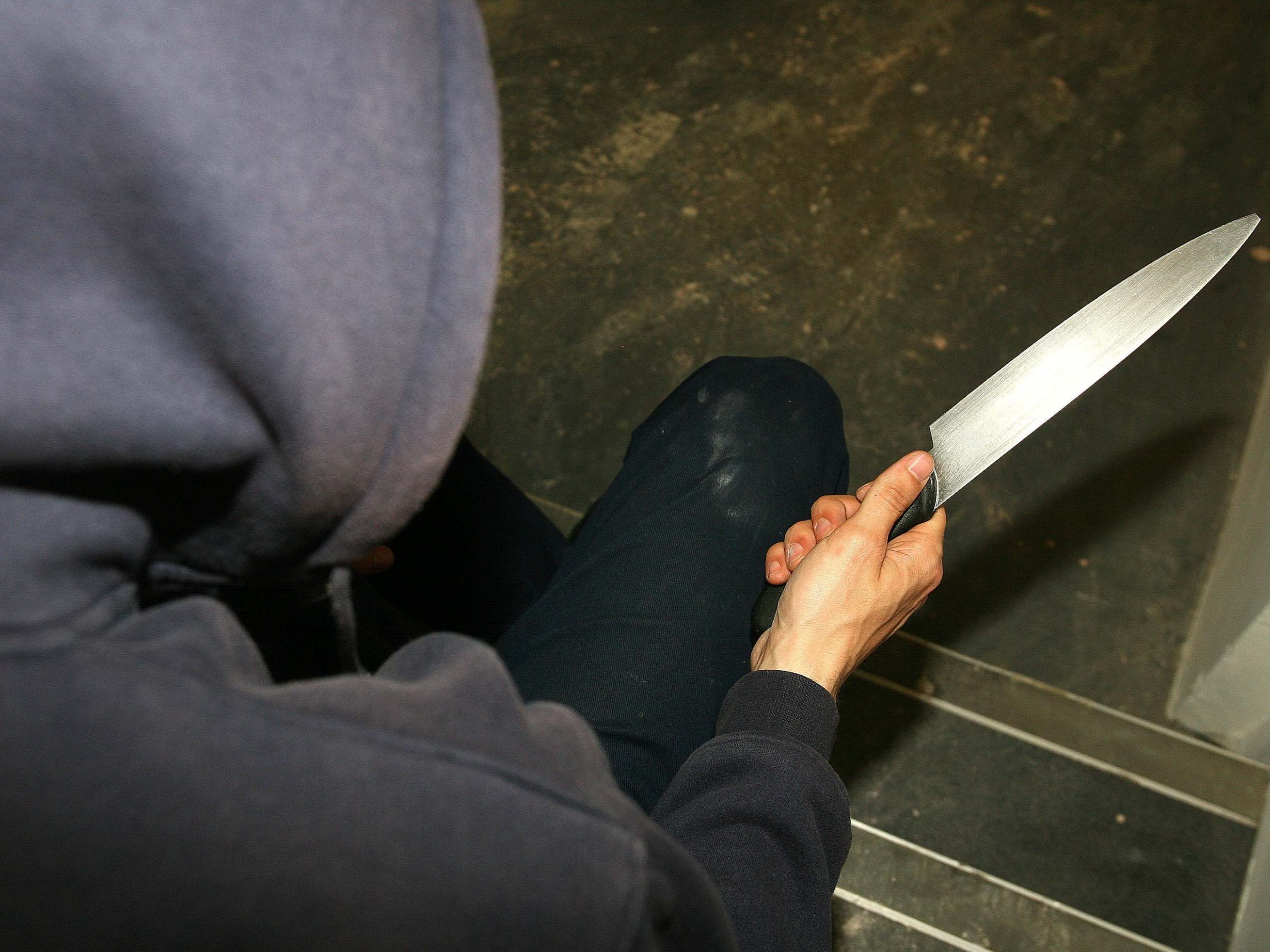 Spending on youth services in England has been decimated by 69 per cent in a decade and is set to reach its lowest point in a generation next year, new figures show.
Campaigners have issued fresh warnings that austerity is pushing more children and young people into street violence after an analysis of figures revealed average spend on youth services per local authority plummeted from £7.79m in 2010 to a planned expenditure of just £2.45m next year.
Nearly a third of local councils have planned cuts that would see their spending on youth services decline by 80 per cent since 2010-11, while the vast majority of local authorities (83 per cent) are set to cut their funding in half over a nine-year period, the data shows.
Knife crime has meanwhile surged, with 43,516 offences reported to police last year across England and Wales – excluding Greater Manchester Police, which records data differently – marking the highest since comparable records began in 2011.
Denise Hatton, chief executive of YMCA England and Wales, which collated the data through freedom of information laws and government figures, said the impact of these cuts were visible across the country, and that youth services had a "significant role" to play in stopping young people from carrying weapons.
"Violent crime is a very complex issue. While I don't feel that it can be attributed to an individual cause, I am certain that youth services have a significant role to play in helping young people who are choosing to carry knives or weapons and those who are contemplating it," she said.
"Young people need a place to go where they can belong, where they have the opportunity to come together with peers outside of school and develop their personal growth. If they fall into the wrong group, they are unfortunately likely to stay there.
"In addition to youth centres, a lot of youth services used to focus on finding young people out on the streets and engaging with them in a way that their school or family were unable to. Sadly, there is no funding available for that anymore."
Cat Smith MP, Labour's shadow minister for youth affairs, said youth services and the youth work profession played an "absolutely vital role" in equipping young people with the skills and confidence they need to fulfil their potential.
She added: "Over the last decade this important public service has been decimated by Tory cuts, leaving many young people with nowhere to go, nothing to do, and no one to speak to outside of school and their home environment."
It comes after research by the All-Party Parliamentary Group (APPG) on knife crime, published in May, found that areas suffering the largest cuts to youth spending on services such as social clubs and youth workers had seen bigger increases in knife crime.
Months earlier, The Independent spoke to police and former gang members who warned that austerity and rampant drug dealing had created a "lost generation" of children living in fear of violence across the UK.
The Local Government Association (LGA) said funding and demand pressures had meant many councils were having to divert resources away from youth services to cope with the growing pressures in children's social care.
A government spokesperson said: "Councils, not central government, are best placed to know what their communities need and they take decisions about how much they spend on youth services.
"Next year councils in England will have the biggest rise in spending power for a decade and we're also investing £170m to support young people across the UK, helping many with routes into employment."
Join our commenting forum
Join thought-provoking conversations, follow other Independent readers and see their replies