Labour risk losing 'safe seats' to Ukip and Lib Dems, MPs warn
Many believe Richmond Park defeat could catapult party into electoral crisis with rise of opposition parties in wake of Brexit
Lucy Pasha-Robinson
Saturday 03 December 2016 13:25 Comments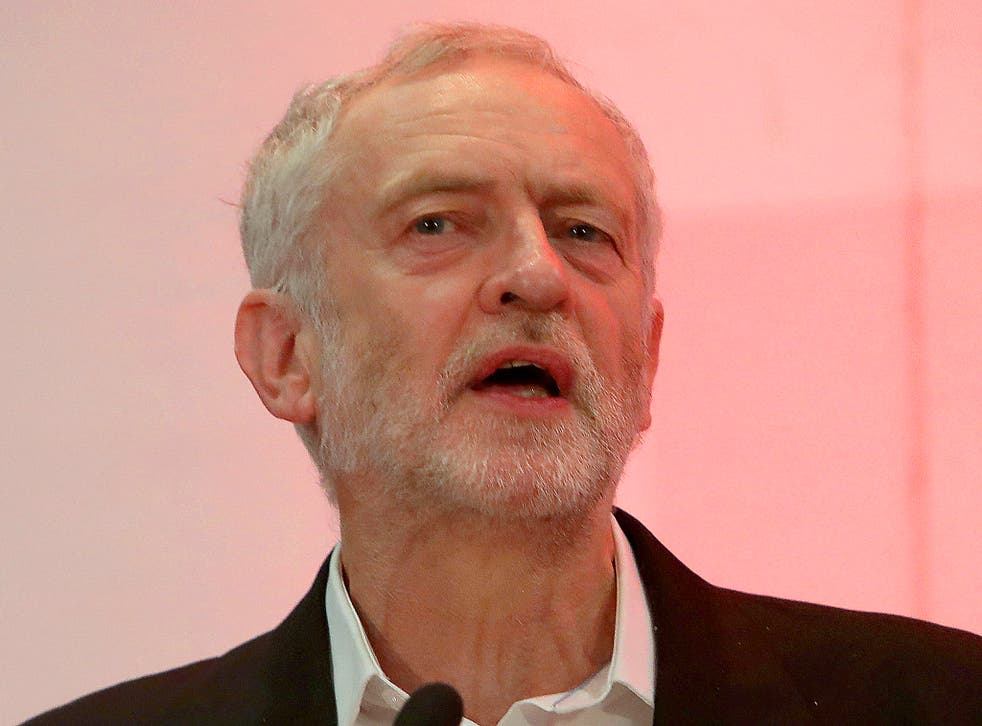 Labour has few "safe seats" left after a resurge in support for Ukip and the Liberal Democrats following the Brexit vote, senior party sources claimed.
The party was defeated in the Richmond Park by-election on Friday when Lib Dem Sarah Olney clinched victory, losing its deposit for the first time since 1909 in a London by-election.
Labour sources now fear the Liberal Democrats, who wiped out incumbent Zac Goldsmith's 23,015 majority, could usurp the party as a credible anti-establishment opposition, with its pro-European approach to Brexit.
Some believe the Richmond Park defeat could catapult the party into an electoral crisis as the Lib Dems gain support in pro-Remain and historically Conservative areas, while Ukip gains confidence among working-class voters in Labour's heartlands of the north and Midlands.
Former leadership hopeful Chuka Umunna told The Times there were "no safe Labour seats".
"We do have two different strong pulls. There are metropolitan seats, in London, Manchester and Leeds; they are strongly pro-EU. Then equally, there are dozens and dozens of seats which are working class, where many did not vote to remain. There's no doubt it's difficult to balance the two," a senior Corbyn ally told The Times.
Shadow business secretary Clive Lewis called for the party to consider electoral pacts with opposition leaders, following Labour's embarrassing defeat in Richmond Park, where it polled just 1,515 votes.
"It's quite clear that the usual political playbook parties use isn't necessarily going to work in the situation we find ourselves in now," he told Politico.
However, others called for Mr Corbyn to take a stronger stance on Brexit in order to reassure voters, with many attributing the rise of the Lib Dems to the party's anti-Brexit stance.
While some believed Theresa May would push for a general election prior to 2020, Zac Goldsmith's crushing defeat is likely to dissuade her from taking advantage of Labour's weakened state due to the increasing unpredictability of the political climate.
Many now believe that Remain or Leave have taken over from the traditional Left or Right, with a British Election Study in October revealing people identified more strongly with how they voted in the EU referendum than a political party.
"The EU referendum revealed a more fundamental divide," Chris Prosser, of Manchester University, said.
Labour is braced for another by-election defeat next week in the Tory-held seat of Sleaford and North Hykeham in Lincolnshire.
Stephen Phillips QC resigned over "irreconcilable policy differences" in the wake of Brexit, and his party are the firm favourites to win again.
He won 56 per cent of the vote in 2015, compared to 17.3 per cent for the Labour Party and 15.7 per cent for Ukip. The Liberal Democrats won 5.7 per cent of the vote.
However, Labour's opposition power could be blighted by Ukip.
Lib Dem leader Tim Farron called on Sleaford voters, of whom 40 per cent voted Remain, to hammer home the message that they opposed an "extreme Brexit" following the Richmond Park victory, that many believe will lessen the chance of a hard Brexit.
Register for free to continue reading
Registration is a free and easy way to support our truly independent journalism
By registering, you will also enjoy limited access to Premium articles, exclusive newsletters, commenting, and virtual events with our leading journalists
Already have an account? sign in
Join our new commenting forum
Join thought-provoking conversations, follow other Independent readers and see their replies