Lack of homes forcing up house prices, according to survey
Data suggests that property prices will continue climbing through 2015, despite potential fears of interest rate increases happing sooner rather than later
Simon Read
Monday 16 February 2015 01:46 Comments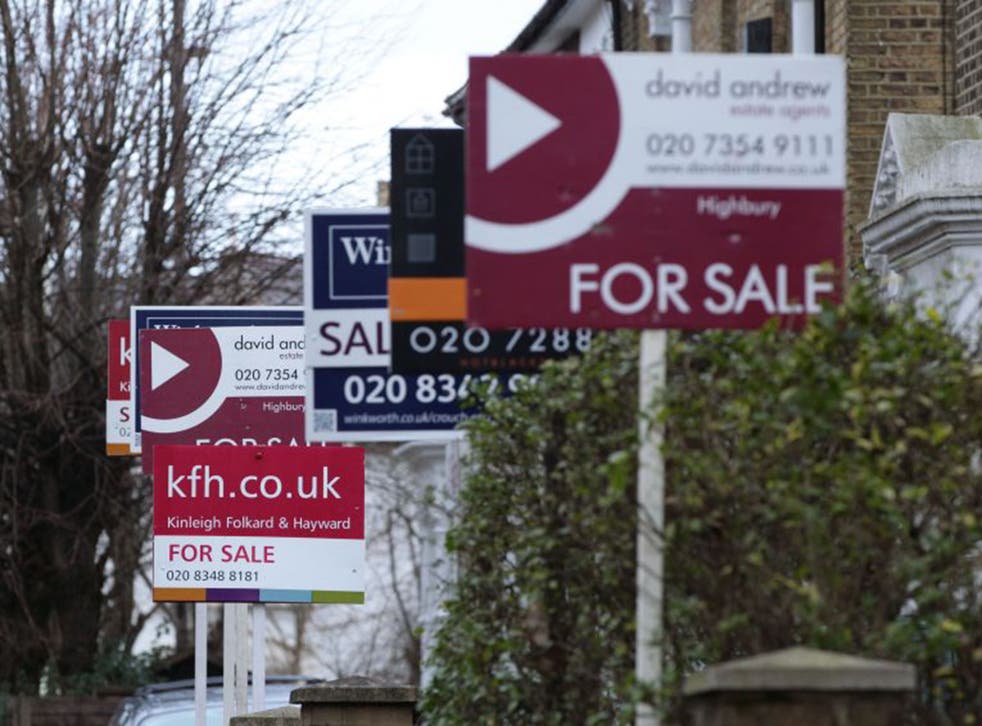 Property prices are being forced up because there are not enough homes to satisfy demand.
The February RightMove estate agent survey shows that the average price of property coming to market this month has climbed 2.1 per cent by £5,729.
The news follows Friday's house building figures which revealed that boom inspired by the Government's Help to Buy initiative ended in the final quarter of last year as the volume of new homes built dropped 0.2 per cent.
Together the two sets of data suggest that property prices will continue climbing through 2015, despite concerns around the general election results and potential fears of interest rate increases happing sooner rather than later.
The site's statistics show that the average available stock for sale per estate agency branch for the last two months – at 57 and 58 properties respective - has never been lower at the beginning of the year.
"This is the new norm, and is the consequence of over 20 years of not enough homes being built to meet the burgeoning growth in household numbers, resulting in a lack of quality homes for sale in many popular areas of the UK," said Mr Shipside.
The increasing popularity of buy-to-let as an investment is also reducing the available stock for property buyers, said Ian Kenworthy, director at Samuel Miles in Royal Wootton Bassett. "Quality stock is at a record low, with a big factor being the number of buy-to-let investors who bought property over the past few years, which has halted the churn at the bottom end of the market. The stock shortage has led to a number of bullish sellers putting their properties on the market at prices above their value, which is stalling the market even further."
The buy-to-let investor sector has soared by 2.6 million homes since 1996. Buy-to-let investors' long-term investment strategy means they typically do not sell as frequently as owner-occupiers, resulting in reduced supply and choice for owner-occupier buyers in lower price sectors.
But fears of being unable to get a home loan have also led to a reduction in available properties coming to market, pointed out Michael Herwald of Michael Herwald & Company in Manchester said: "Stock is in short supply in some areas, especially because more people are staying put rather than trading up because they are worried that they will have problems with finance."
Mr Shipside believes the problem of inadequate provision of homes is here to stay. "The issue is down to a lack of private, affordable and social housing, and what it will take is a focus on long-term provision to address the nation's housing needs."
Register for free to continue reading
Registration is a free and easy way to support our truly independent journalism
By registering, you will also enjoy limited access to Premium articles, exclusive newsletters, commenting, and virtual events with our leading journalists
Already have an account? sign in
Join our new commenting forum
Join thought-provoking conversations, follow other Independent readers and see their replies