Last original PG Tips chimp Choppers dies aged 48 in Twycross Zoo
The remaining character from the 'tea chimps' was put down after she began to display signs of heart and liver failure
Harry Yorke
Friday 22 April 2016 09:58 Comments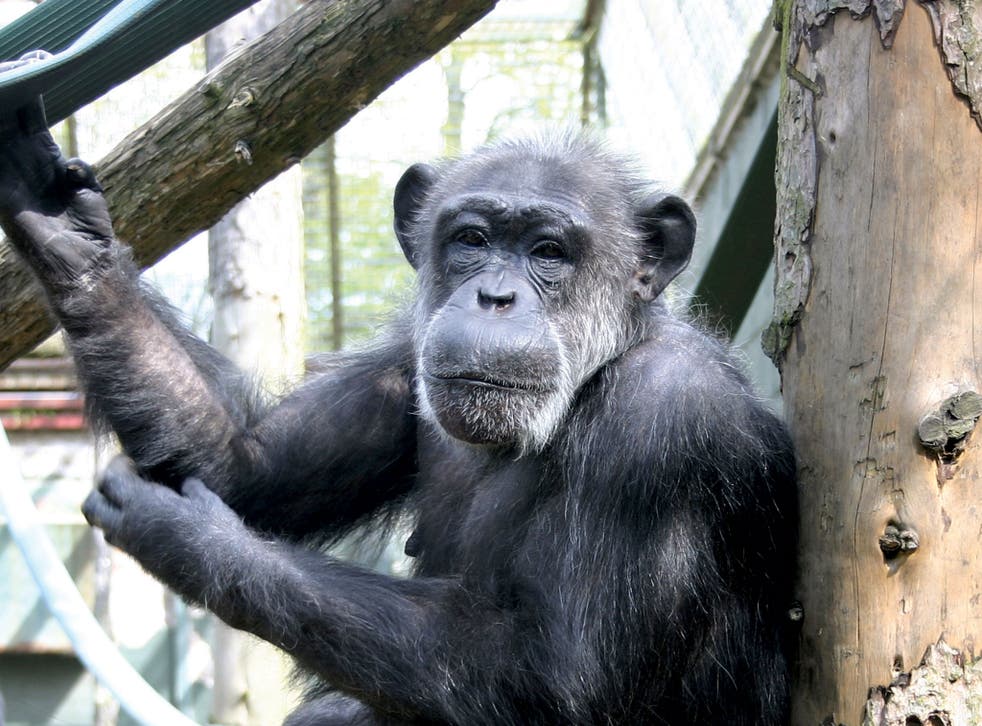 The last surviving chimpanzee from the PG Tips adverts has died aged 48.
Twycross Zoo said that Choppers, the remaining character from the "tea chimps", was put down by staff after she began to display signs of heart and liver failure.
Known for her performances as Ada in the PG Tips commercials, which ran from the 1960s though until 1980, Choppers became the last surviving member of the troop after her cohabitant at the zoo, Louis, died in 2014.
The chimpanzees also appeared in a number of children's shows, including Tiswas and Blue Peter.
They were often dressed up in clothes and filmed acting out messy tea parties, with lip-syncing voice-overs recorded by the likes of actor Peter Sellers and comedian Bob Monkhouse.
While the commercials proved popular with TV audiences, Twycross Zoo ended its advertising agreement in the 1980s over concerns of animal cruelty.
Animal experts at the zoo later admitted that the use of the apes was wrong, but chimpanzees from abroad continued to appear in tea adverts up until 2003.
Choppers was taken in by Twycross Zoo, Leicestershire, after being brought to Britain by a couple who had rescued her from poaches in Liberia.
Although she spent her twilight years in a shared enclosure with other chimps, she was known to prefer solitude, often shunning other apes in favour of human company.
A statement released by Twycross Zoo said that staff and visitors had been "saddened" by Choppers' death, adding that she was a "well-known" and "much-loved chimp".
"Choppers recently became ill, showing signs of heart and liver failure, and despite the best efforts of the zoo's veterinary team her health declined and the difficult decision to put her to sleep was made on Wednesday," it continued.
"She will be sadly missed by all staff at the zoo, as well as her numerous fans."
Choppers made her final TV performance in January last year, when she featured in a Channel 5 documentary looking back on the "tea chimps" and their lives in commercials.
Press Association
Register for free to continue reading
Registration is a free and easy way to support our truly independent journalism
By registering, you will also enjoy limited access to Premium articles, exclusive newsletters, commenting, and virtual events with our leading journalists
Already have an account? sign in
Join our new commenting forum
Join thought-provoking conversations, follow other Independent readers and see their replies