NHS privatisation: People with learning disabilities to become a 'commodity' in a profit-fillled healthcare industry, finds study
Patients who have been in care for five years generate close to a million pounds in income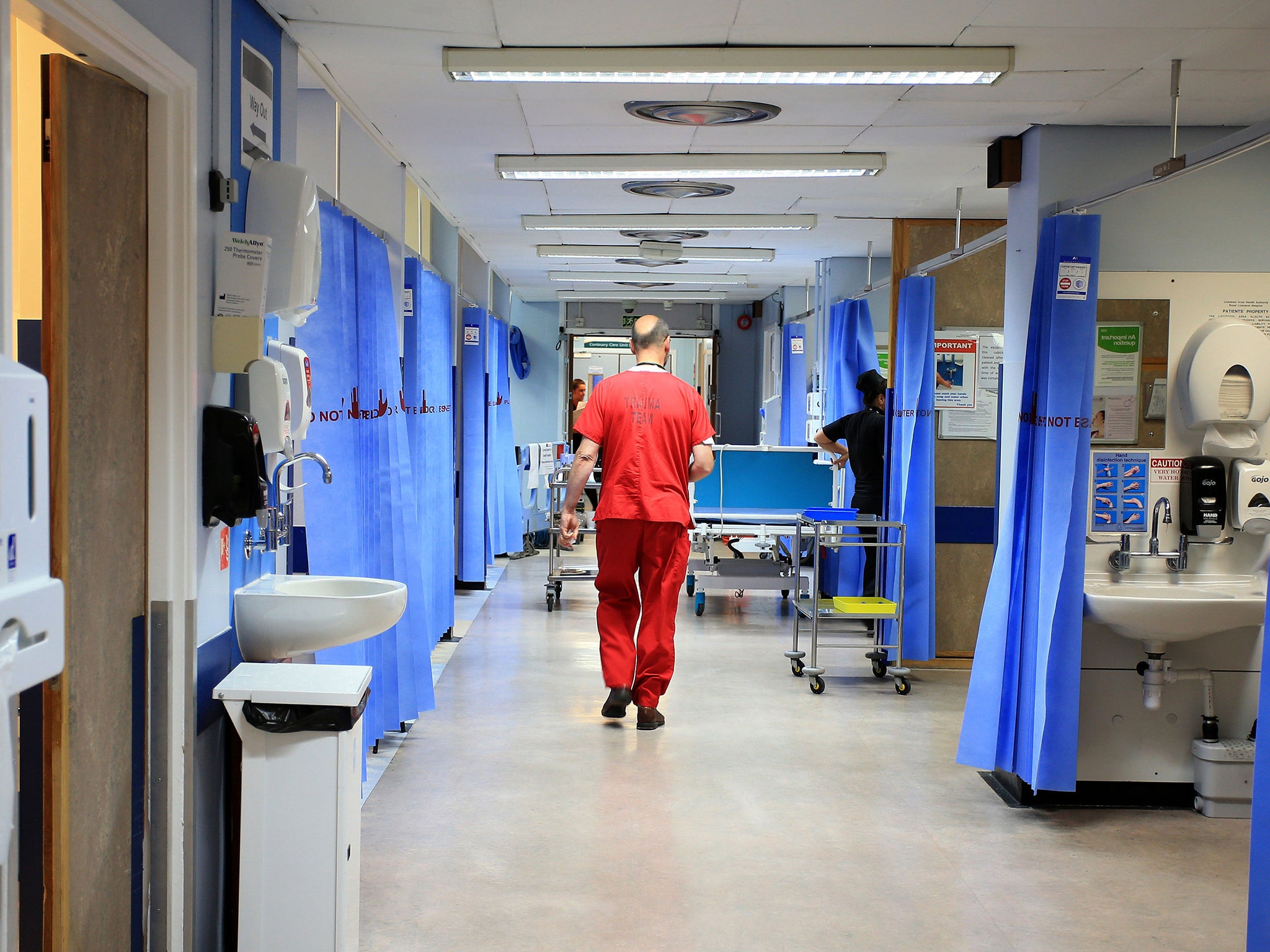 People with learning disabilities have been turned into commodities in a healthcare industry driven by profits and generating millions of pounds a year, a study has claimed.
The report by the Centre for Disability Research (CeDR) at Lancaster University found that the Government spent £477m last year on keeping just 2,500 people with learning disabilities and autism in hospital, with more than half of those in beds provided by the private sector.
The report, called "A trade in people: The inpatient healthcare economy for people with learning disabilities and/or Autism Spectrum Disorder", argues that the privatisation of the NHS encouraged the development of a healthcare economy, which sees growing numbers of private units opening and is turning people into "commodities and liabilities".
Patients who have been in care for five years generate close to a million pounds in income and therefore substantial profit for private comapnies, while the number of such businesses is on the rise, the study shows.
"It is clear to us that the way in which the healthcare economy has been encouraged to develop by recent governments turns people into commodities and liabilities," the report found.
The research, carried out by activist Mark Brown, Honorary Research Fellow at Lancaster University Elaine James and Professor Chris Hatton, also found the provision of private inpatient units was "driven by economic factors" such as the cost of housing.
The report said independent sector units often considered economic factors over clinical needs, by opening in areas with limited infrastructure where land and properties are cheap.
"The uneven spread of provision has led to the development of what is effectively a 'market' of people with a learning disability which the growth of the independent sector has intensified," the report stated.
With little control over where units are located, patients are sent to live in large inpatient units, sometimes far away from their homes and families.
Families of people living with learning disabilities and autism told the authors of travelling for hours to visit their relatives, sometimes in a different part of the country, putting huge emotional and financial strain on the families.
One 65-year-old woman named as Lyn said it was a 600 miles (965 kilometres) round trip to visit her daughter in an independent unit.
Citing Northamptonshire as an example, the report shows the area which benefitted from large numbers of inpatient units locally has become an "importer" of people with learning disabilities from all over the country. This also places significant strains on local services.
Patients detained in private units are also more likely to experience an assault and more likely to be restrained than people in NHS units, the study found.
But the report also found that the cost of a care package to move a patient back into their community is expensive for local authorities, who may put people off from returning home.
In England, there are 96 private assessment and treatment units. All of them are registered with Companies House but only 10 of those were also registered with the Charities Commission as non-profit making.
The authors estimated the value of the private inpatient healthcare market was in the region of £284m in 2015-16.
It concludes that people with learning disabilities are "liabilities" for local authorities and CQC "often sought to export to other areas" while independent hospital have seen them "as a commodity and a source of millions of pounds of income and profit".
Dan Scorer, head of policy at the learning disability charity Mencap, said: "This report offers a damning analysis of how perverse profit-based incentives have contributed to thousands of people with a learning disability being trapped in institution like settings, at increased risk of abuse and neglect and with no guarantee of when they will return home.
"Millions of pounds are being spent on providing the type of care that as these families' experiences show can cause immense distress and deterioration to the physical and mental well-being of individuals. Until these perverse incentives for private providers to enter this market are reversed, we fear NHS England will continue to fund placements in the type of institutional settings that should have been closed decades ago.
"It is perfectly possible to support people with a learning disability and complex needs to have a good life in the community at a lower cost than in inpatient settings. The focus must now be on developing this community based care and to stop people with a learning disability being a source of profit for providers of outdated, and potentially damaging care."
The report was published as part of the Seven Days of Action campaign, which aims to raise awareness of the increasing role of the independent sector and the impact this has on patients and their families.
The campaign works to get people with autism and learning difficulties out of inpatients settings and back into their communities.
Join our commenting forum
Join thought-provoking conversations, follow other Independent readers and see their replies