Victims of discrimination 'denied justice' as legal aid cuts create 'David vs Goliath' scenario, report finds
People discriminated against for reasons such as race, gender or disability being left to represent themselves in court as perpetrators go unchallenged, warns equalities watchdog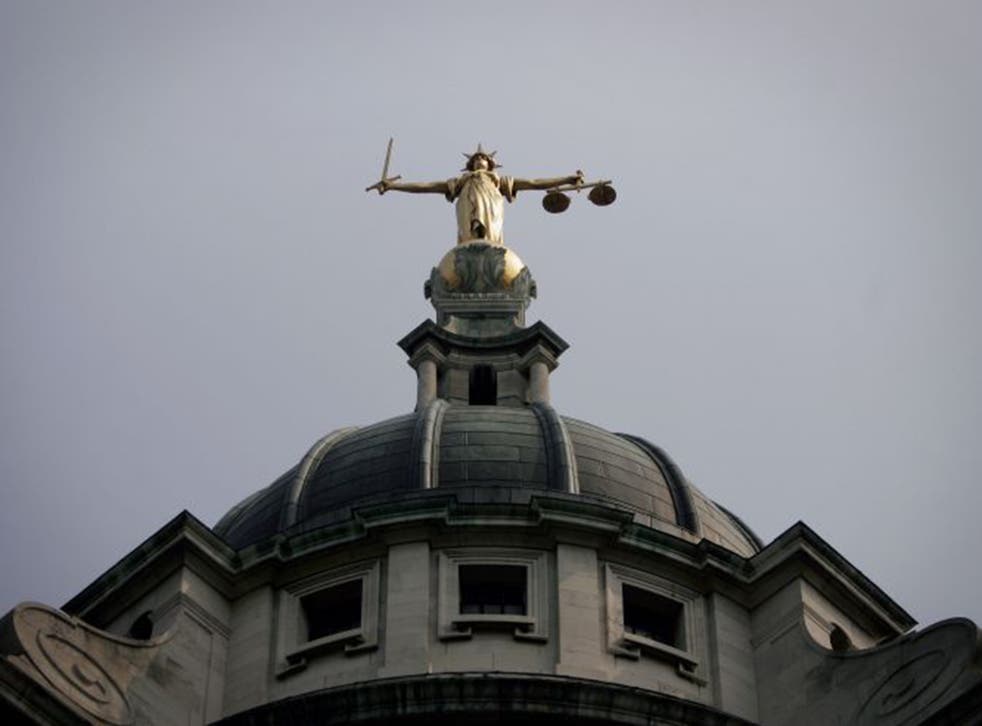 Victims of discrimination in England and Wales are being denied justice due to soaring legal aid cuts, the equalities watchdog has warned.
The Equality and Human Rights Commission (EHRC) said people who had been discriminated against for reasons such as their race, gender or disability were being left to represent themselves in court, creating a "David vs Goliath" scenario or letting perpetrators to go entirely unchallenged.
An inquiry by the watchdog found that no discrimination at work cases received legal aid funding for representation in the employment tribunal between 2013-14 and 2017-18, while just one in 200 cases taken on by discrimination specialists received funding for representation in court.
It identified a number of barriers to representation, including rules which effectively limit funding to cases with high compensation awards – a requirement the EHRC said "misses the point" when it comes to cases which are often more about challenging unacceptable behaviour and upholding rights than obtaining financial awards.
In one case, a woman who was on a three-month fixed-term contract which was repeatedly renewed over eight years was dismissed by her employer following a period of sickness. She had been unable to agree a more stable contract with her employer or access advice from a solicitor without legal aid.
It was only after she was dismissed that she was able to pursue a legal aid-funded disability discrimination claim, at which point her savings had almost run out, and she was forced to apply for welfare benefits.
The EHRC called on the government to amend its guidance to ensure discrimination claims which are also seeking other resolutions, such as an injunction or declaration, are not assumed to be a claim for damages.
The report also found that exceptional case funding (ECF), which should provide a safety net for cases where legal aid is not usually available, was not working as it should, with just ten applications were made for discrimination cases in a five year period, of which none were granted.
Richard Burgon, the shadow justice secretary, said the report painted a "troubling picture" of the "damage" cuts to legal aid have done to people facing discrimination", adding: "Our hard-won rights are not worth the paper they are written on unless people can defend them."
Support free-thinking journalism and attend Independent events
The EHRC is calling on the government to change the financial eligibility threshold to expand the number of people that receive legal aid.
David Isaac, chair of the EHRC, said: "Legal aid was specifically set up to ensure that those who have been wronged, but cannot afford their own legal representation, can access justice.
"The threat of legal action is a powerful deterrent for perpetrators and makes it clear that society will not tolerate injustice. Challenging such complex issues as discrimination should never be a David vs Goliath battle, and the system is failing if individuals are left to fight cases themselves at an employment tribunal or in court."
UK news in pictures

Show all 50
The inquiry also found that the current system of telephone advice was "not working" for some people and called for the government to follow through on its commitment to reinstate face-to-face legal advice.
A Ministry of Justice spokesperson said: "Our Legal Aid Support Action Plan has already committed to addressing many of the challenges set out in this report.
"This includes reinstating immediate access to face-to-face legal advice in discrimination cases, reviewing legal aid means testing, and improving the ECF scheme."
Register for free to continue reading
Registration is a free and easy way to support our truly independent journalism
By registering, you will also enjoy limited access to Premium articles, exclusive newsletters, commenting, and virtual events with our leading journalists
Already have an account? sign in
Register for free to continue reading
Registration is a free and easy way to support our truly independent journalism
By registering, you will also enjoy limited access to Premium articles, exclusive newsletters, commenting, and virtual events with our leading journalists
Already have an account? sign in
Join our new commenting forum
Join thought-provoking conversations, follow other Independent readers and see their replies