Durham police chief calls for legalisation of cannabis, saying criminalisation has failed
Mike Barton says people growing a few plants for personal use in his area will not face police raids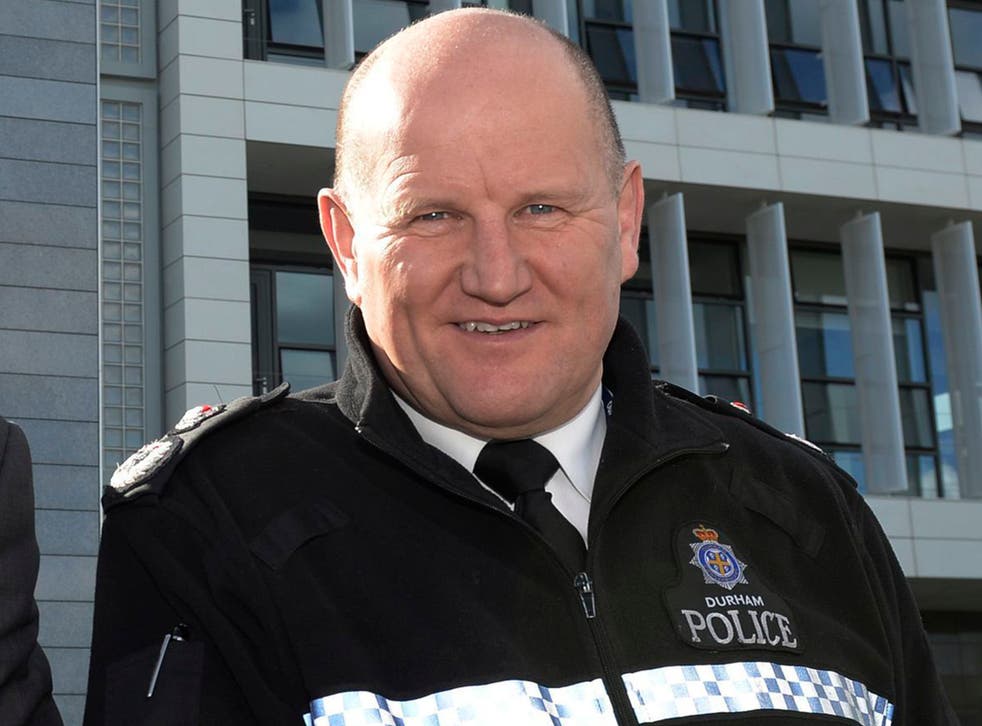 One of Britain's most senior police officers has called for cannabis to be legalised, saying that the current system "is not working".
Mike Barton, Chief Constable of Durham Police, said the ban on the class B drug puts users in danger, takes up disproportionate amounts of police time and gives millions of pounds to organised crime.
"An adult should be able to have cannabis without worrying what the police are doing," he said. "That happens in many states of the United States and other countries, and civilisation does not disappear before their eyes. We need a grown-up debate."
The intervention comes after the former Conservative party leader William Hague declared the so-called war on the drug had failed and it should now be decriminalised.
Mr Hague wrote that the current policy was "inappropriate, ineffective and utterly out of date".
Mr Barton said he had come to the same conclusion after almost four decades in the police, and now believed that attempting to enforce prohibition damaged public safety, rather than protected it.
He told The Guardian: "Yes, it should be legal. That's what I think based on my experience.
"When I joined the police in Blackpool 38 years ago there was one drug squad detective; now everybody is on it. I've seen a remarkable deterioration in drugs in society over the last 38 years. What we are doing is not working.
"The status quo is not tenable. It's getting worse. Drugs are getting cheaper, stronger, more readily available and more dangerous. I have come reluctantly over the years to the conclusion that we need to regulate the market."
Other police chiefs, he claimed, supported the stance in private.
And Mr Barton – whose force is ranked outstanding by inspectors – added: "If someone is an adult and makes a choice to do something that does not harm anyone else, who are we to judge? People have already made that judgment – a third of people have tried it.
"The people who think cannabis should be prohibited have secured the high ground on their moral position. But if it is a plant which is freely available and a third of people have decided they want to take it, the prohibition argument has lost its efficacy. Prohibition does not work."
UK news in pictures

Show all 50
He argued that, if the drug was legalised, the economic boost could be pumped into social projects.
It is not the first time Mr Barton has called for a radical approach to drugs in the UK. In 2013 he came under fire for arguing for decimalisation of cannabis, while in 2017 he proposed giving addicts free heroin in controlled environments to reduce the likelihood of them committing crimes.
But he says he has now told his officers in Durham they should no longer apply to magistrates to raid premises suspected of growing just a few plants for personal use. Those caught using the drug will not be charged but rather offered a place in a rehabilitation programme called Checkpoint.
"We want to harness our energies and focus on industrial-scale drug dealers who are damaging society," he said. "It frees up time to investigate more serious crime – that's why we have a good detection rate."
The Home Office this week affirmed its commitment to maintaining cannabis's criminalised status. But the department did order a review about the medical use of the drug after 12-year-old Billy Caldwell was rushed to hospital suffering fits when police seized cannabis oil used to treat his intractable epilepsy.
Register for free to continue reading
Registration is a free and easy way to support our truly independent journalism
By registering, you will also enjoy limited access to Premium articles, exclusive newsletters, commenting, and virtual events with our leading journalists
Already have an account? sign in
Register for free to continue reading
Registration is a free and easy way to support our truly independent journalism
By registering, you will also enjoy limited access to Premium articles, exclusive newsletters, commenting, and virtual events with our leading journalists
Already have an account? sign in
Join our new commenting forum
Join thought-provoking conversations, follow other Independent readers and see their replies