LEGO confirms the reason why it ended its Daily Mail promotion deal
'The agreement with The Daily Mail has finished and we have no plans to run any promotional activity with the newspaper in the foreseeable future'
Matt Payton
Monday 14 November 2016 08:26 Comments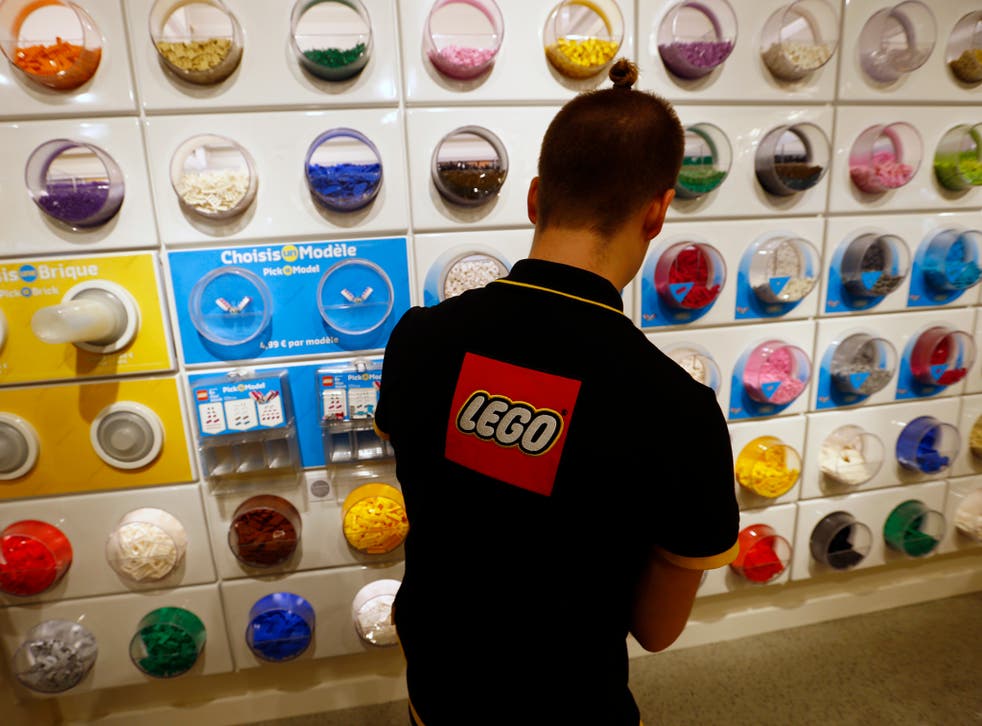 LEGO has confirmed it stopped promotional deal with the Daily Mail in response to an online campaign to stop companies advertising with the tabloid newspaper.
The Danish toy company had previously been running free giveaways in the right-wing newspaper before the Stop Funding Hate campaign called for them cut ties.
Speaking to The Observer, LEGO affirmed its decision to leave the partnership followed being contacted by British parent Bob Jones who claimed the Mail's headlines "create distrust of foreigners" and "blame immigrants for everything".
On Saturday, the Danish company tweeted Stop Funding Hate: "We have finished the agreement with the Daily Mail and are not planning any future promotional activity with the newspaper."
Stop Funding Hate applauded LEGO's decision and have pledged to continue lobbying leading brands such as John Lewis, Waitrose and Marks & Spencer to stop adverting deals with the Mail.
Both John Lewis and Waitrose have stated they do not "make editorial judgement on a particular newspaper". The Co-Op Group has said it is "reviewing" its advertising but has not yet made a decision.
A spokesman for the campaign said: "Stop Funding Hate welcomes the decision from LEGO. We are asking brands to listen to their customers when they tell them they want to stop funding hate, and that is what they've done.
"People are becoming more aware that the money they spend could end up supporting publications whose stories, language or portrayal of certain people, fuels division. This urgently needs to addressed. These headlines harm people."
Lego stops advertising with Daily Mail
LEGO spokesperson Roar Rude Trangbaek told The Independent: "We spend a lot of time listening to what children have to say. And when parents and grandparents take the time to let us know how they feel, we always listen just as carefully.
"We are both humbled and honoured to see how much consumers all over the world express their care for our company and our brand.
"And we will continuously do our very best to live up to the trust and faith that people all around the world show us every day.
"The agreement with The Daily Mail has finished and we have no plans to run any promotional activity with the newspaper in the foreseeable future."
Bob Jones, who's Facebook post to LEGO went viral and was shared by Stop Funding Hate, said of the paper: "While I disagree with their political stand, I can accept their right to have it.
"But lately their headlines have gone beyond offering a rightwing opinion. "
UK news in pictures

Show all 50
A Daily Mail spokesman said: "Our agreement with Lego has finished and we have no plans to run any promotional activity with Lego in the foreseeable future."
The original agreement had been for a promotional campaign of free giveaways rather than an advert, he added.
Register for free to continue reading
Registration is a free and easy way to support our truly independent journalism
By registering, you will also enjoy limited access to Premium articles, exclusive newsletters, commenting, and virtual events with our leading journalists
Already have an account? sign in
Join our new commenting forum
Join thought-provoking conversations, follow other Independent readers and see their replies