Leicester lockdown: Nottingham pubs to refuse entry to drinkers who cannot prove they are not from city next door
Door staff will demand driving licences, bank statements or utility bills in bid to deter those making border booze-dash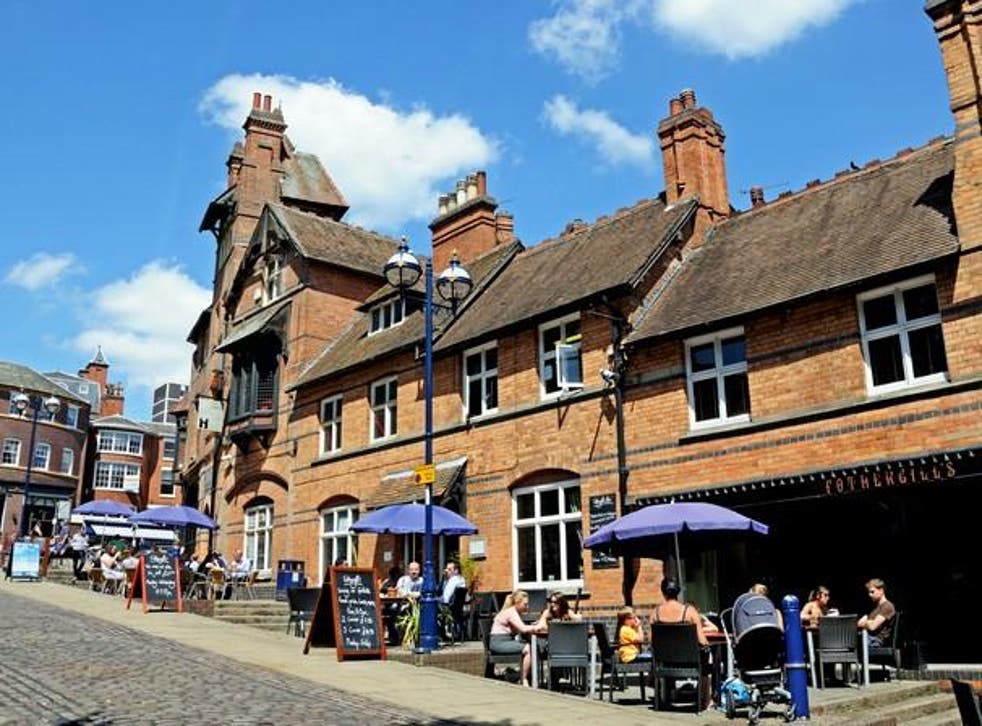 Drinkers heading to pubs in Nottingham on Super Saturday will be ordered to prove they are not from neighbouring Leicester or face being refused entry.
Door staff will ask customers for driving licences, bank statements or utility bills to ensure they have not travelled from the lockdown city next door.
The drastic action comes amid growing fears of a border pub dash by Leicestrians in search of a long-awaited pint.
Their own bars will remain closed after a surge in coronavirus cases in the city, while establishments in the rest of England reopen for the first time since March.
But it seems those hoping to escape for an ale elsewhere will be given short shrift.
Members of the Nottingham Hospitality Grafters, an unofficial union of 2,600 industry staff, pushed for the address checks after members noticed online attempts to organise beer-bus shuttle-runs between the two East Midlands cities.
Robert Glasby, general manager of Playhouse Bar and Kitchen and a spokesperson for the grafters, told the Nottingham Post: "The door staff will be ID-ing everyone who comes in. It doesn't matter if you are 40 or 50-years-old. It's no ID, no entry.
"I understand these are drastic measures, and in some cases will not be fair, but these are precautions we must take to ensure our city and its people are safe."
Managers at the city's independent Castle Rock Brewery – which runs 15 pubs in Nottingham – said all their sites will require customers bring ID with addresses included. Anyone who cannot prove they do not have an LE postcode will be turned away.
"It's been very difficult because there has been so little time to plan for this and there are no government guidelines on local lockdowns but this will be our policy," Lewis Townsend, head of marketing, told The Independent. "Unfortunately, for now, if you cannot prove you're not from Leicester, we will not be able to admit entry."
He added: "The situation is constantly under review but our priority has to be ensuring the safety and well-being of our colleagues and customers."
Managers at the city's Bierkeller – one of the city's biggest and most popular bars – will also be supporting the action. They have already cancelled two advance bookings because of LE postcodes.
A spokesperson said: "Everybody will be ID-ed. Anybody who has a Leicester address or cannot actively prove they are not from Leicester will not be allowed into the venue."
Register for free to continue reading
Registration is a free and easy way to support our truly independent journalism
By registering, you will also enjoy limited access to Premium articles, exclusive newsletters, commenting, and virtual events with our leading journalists
Already have an account? sign in
Register for free to continue reading
Registration is a free and easy way to support our truly independent journalism
By registering, you will also enjoy limited access to Premium articles, exclusive newsletters, commenting, and virtual events with our leading journalists
Already have an account? sign in
Join our new commenting forum
Join thought-provoking conversations, follow other Independent readers and see their replies