Les Dennis denies painting Les Dennis on walls across Norwich
'It wasn't me,' veteran comic actor says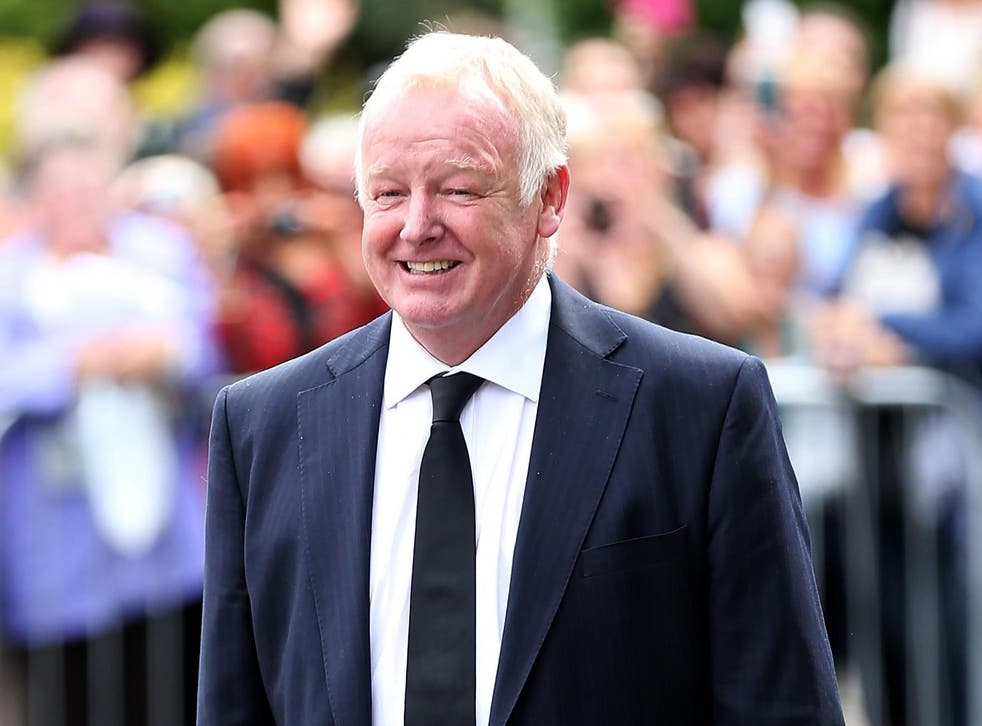 Mystery has gripped Norwich after graffiti reading "Les Dennis" appeared on several walls across the city.
Les Dennis himself – the television presenter, actor and comedian, who comes from Liverpool – has denied spray painting his own name.
"It wasn't me," Dennis wrote on Twitter.
The question as to who is behind the graffiti and why the artist is writing "Les Dennis" in large letters in public places has generated bewilderment across Britain.
As interest in the riddle has grown, Dennis appeared on radio station LBC to speculate over the ethics of the case.
He said: "It's kind of crazy. I'm not condoning it at all, whoever it is who is doing this, I'm saying you shouldn't be graffitiing public or private spaces.
"But it seems to be that there is a low-rent Banksy out there who is obsessed with my name."
LBC host James O'Brien demanded proof the actor was innocent.
Dennis replied: "I promise it wasn't me. You've got my word for it, that's all I can give.
"I know the song by Shaggy was called It Wasn't Me when it was him.
But he added: "I'm not being cryptic here. It really wasn't me."
Dennis also claimed he originally thought his name had been photoshopped onto the cathedral city's walls when he first saw pictures on Twitter several months ago.
It was only once he'd seen the evidence for himself he realised it was real. He also said "one has turned up in north London outside a block of flats."
UK news in pictures

Show all 50
He also suggested the appearance of his name in Norwich could be "revenge" after he once tweeted about some of the city's unusual street names.
"I love Norwich. Some of my first summer seasons in Great Yarmouth were where I started off in the business. I love that area." he said.
One Norwich resident who did not want to be named told The Independent he thought the graffiti was "exceptional".
He joked: "Everyone's talking about it. There's a lot of chatter. It would be nice to see Les given a ceremonial role given the attention he's brought the city. Honoured in some way at least. Maybe sheriff."
Join our new commenting forum
Join thought-provoking conversations, follow other Independent readers and see their replies